Could comics commentating on casino sessions come true?
A few months ago we were talking on these pages about the varying types of comedy venues in different countries. In the USA, for example, casinos are a big part of the stand-up culture, which isn't nearly as big a thing in the UK. To recreate that US casino comedy experience, we suggested, you could perhaps log on to a gaming site and stick a Jerry Seinfeld DVD on in the background. It's a lot less hassle than faffing about with transatlantic flights.
That piece went online a while ago, and we wouldn't be surprised if at least one savvy comic came across it, scratched his or her chin and wondered if they could turn it into a money-spinner. Let's say it's a stand-up with some gaming experience: he could link up with one of the trusted online casinos and offer a bit of added entertainment when people log on. Head to the site and there are your regular slots and spins, but you can also press a button to get some game-related gags, on a little screen in the corner or as audio over the top.
And why stop there? That comic could also pop up and offer tips for newcomers, or perhaps even commentate on how your gaming is going. How would the latter idea work, you ask? Well, a few weeks ago the sad news emerged that the hugely popular football commentator Peter Brackley had passed away, who was particularly well-known for a couple of ongoing roles. He was probably most famous as the droll voice of Channel 4's Italian football coverage, but also soundtracked millions of online soccer matches, as the commentator for the much-lived video game Pro-Evolution Soccer.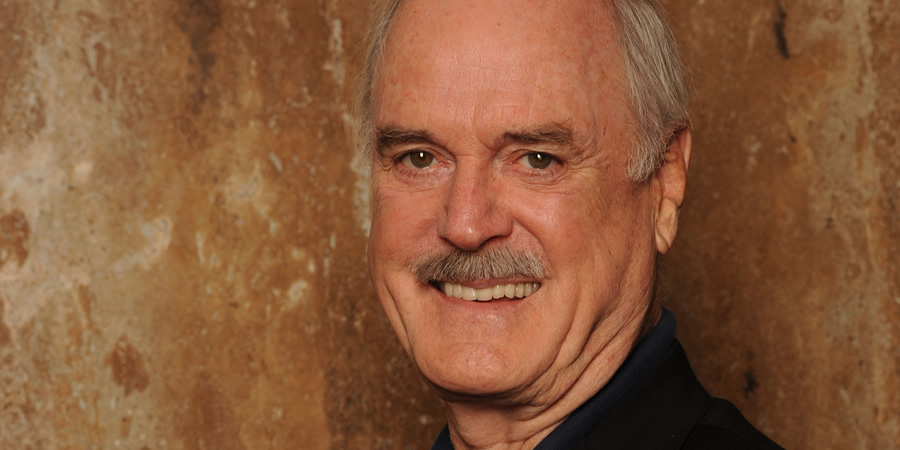 To do that, he must have pre-recorded a huge number of football phrases, which could then be combined to commentate as near as possible on what happens in those virtual games; like the sat-nav voice, but with soccer. John Cleese (pictured) has recorded voices for TomTom so it's not too much of a stretch for someone to make the next step in the online world.
Our casino comic could do the same as a sports commentator, offering congratulations or commiserations, useful words of advice; perhaps there's even a 'banter' setting, where he takes the mickey. It is a comedian, after all.
In fact, like with many sat-navs, you could probably choose what type of virtual commentator suited you best: male or female, old or young, jokey or dry, British, American or something more exotic. Click the drop-down menu and - if the idea caught on - there'd be an ever-growing roster of comics to choose from, from surreal alternative types to popular TV names. Punters would no doubt find a 'lucky' voice at some stage, and stick with it. It's no sillier a notion than lucky pants.
Perhaps that drop-down list would even encourage online gamers to check out the comics themselves, on DVD, tour or at a festival, particularly if there's a positive correlation. Faced with a lengthy list of comics to choose from in the festival guide, the one who accompanied you at the online casino that day you aced it must have an added advantage. And, yes, their full-length show may be a whole different kettle of fish. But let's face it, buying tickets for anything is a gamble.