Sticking to the script is the hardest part of the writing process.
Of all the jobs in the world, sitting down to write must be one of the most difficult. It may not seem like it to anyone who does anything genuinely taxing every day, like running a business, managing tricky staff or customers, or doing something physically demanding. But cracking on with writing demands a whole other set of skills, and we're not talking about a gift for wordplay. Dedication, concentration and motivation are even bigger factors than talent.
Computers are the big battlefield here. Not only is that the device on which you're supposed to write your novel or screenplay or whatever, but it's also where you do an almost infinite number of fun things: shuffling through your music collection, or taking your chances with a random video game, or having a gamble with gclub, or really rolling the dice with a purchase on eBay. Meanwhile, you click over to your word processor or scriptwriting app, and there's a blank page.
Now a blank page is intimidating at the best of times, but it's particularly tricky when there are so many colourful websites vying for our attention. And so many emails demanding a response, too - composing an answer to one of those can be as time-consuming as writing a short story, sometimes. It's so easy to give people the wrong impression, with the wrong wording.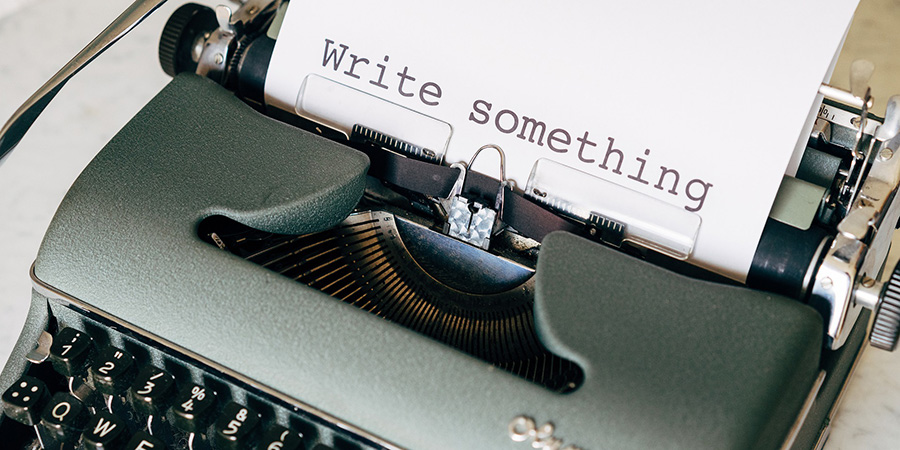 Blank pages are bad enough, but hurtling off on that initial burst of enthusiasm is often the easy bit, in truth: sticking with it is the really tough part, particularly when it starts to go a bit wrong. So many once-promising projects are still sitting on the world's hard drives, half-finished. At least in the old days you had an actual manuscript, taking up space, glaring at you from the office drawer. But trying to even locate the right file on your computer after a spell away from it can take an hour, if you ever find the latest version at all.
Things were different in the old days. The Hollywood actor Tom Hanks - who released his first collection of short stories in 2017, Uncommon Type - is a big collector of old typewriters, and you can see the attraction. Sit down at a typewriter and you're definitely there to write. You can't play Grand Theft Auto or scroll for bargains on the shopping sites or go down a weird video rabbit hole on YouTube. Even a modern electronic typewriter will probably only have a spellchecker on it; maybe a thesaurus.
The web is so distracting for writers - the world of everything at your fingertips - that there are whole apps dedicated to keeping you off it; they will actively cut off your internet access for big swathes of the writing day, so you're forced to get work done. What happens if you need to do something genuinely useful on the web though, like some research? Then you could just reach for your phone - and you're in a whole other world of distractions again.
The best equipment for a budding writer: an old manual typewriter, and a rotary landline phone. You're all set.