Dick Emery at 100: Quite a character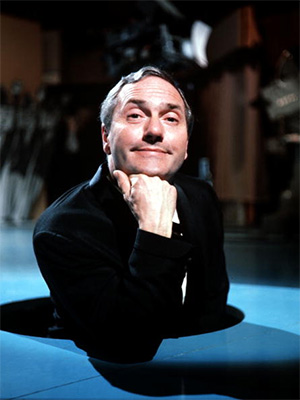 100 years ago today, Richard Gilbert Emery was born in London's Bloomsbury.
Having showbiz parents, the husband and wife comedy double act Callan and Emery, he grew up to become a star in his own right: one of the most successful entertainers Britain has ever known, The Dick Emery Show was a mainstay of BBC Saturday night TV throughout the 1960s and 70s.
For a staggering 18 years between 1963 and 1981, Dick Emery's cast of comic characters regularly pulled in the region of 17 million viewers. Emery was one of the BBC's big stars, and along with The Two Ronnies and Morecambe & Wise, proved to be ratings gold.
Yet unlike The Two Ronnies and The Morecambe & Wise Show, Dick's immensely successful series are rarely repeated. His characters and catchphrases have passed into comedic legend, even if the public are no longer completely sure of their origins.
Someone who wants to keep Dick's memory and place in comedy history alive is his son, Nick. A product of his father's third marriage, Nick is embarking on a book about his Dad and I spoke to him about his father's life, career and comic legacy.
Quite apart from all the colourful characters Dick Emery created on screen in his sketch show, off screen his private life was just as colourful. There were 5 wives and 4 children, a further long-term relationship at the end of his life, and countless other flings and affairs with beautiful women. He spent most of his life heavily influenced by his mother, who dominated his private life and was instrumental in the break up of several of his marriages.
There were endless fast cars - the family joke was that if the ashtray was full Dick changed the car - a lifelong fascination with motorbikes and a passion for aviation. This love saw Dick using the money he earned from his part as Private Chubby Catchpole in the fifth and final series of the long-running ITV sitcom The Army Game to pay for flying lessons and become a qualified pilot. He once even had a mock dogfight with Eric Sykes as they flew their respective planes over the skies of Guildford, frightening the life out of the instructor Sykes had with him in his Tiger Moth at the time.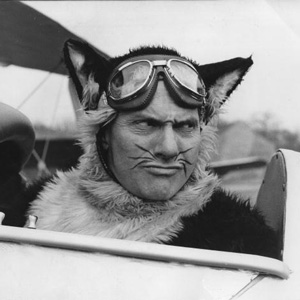 Planes and flying played a massive part in Dick's life. It was whilst performing in RAF gang shows during World War II that the seeds of some of his most enduring characters were sewn, including the inimitable Mandy, first performed as a send-up called Vera Gin. These gang shows were great training grounds for many comedians and actors to learn their craft. Countless acclaimed comics of the following decades began or matured their performing skills here, including Frankie Howerd, Peter Sellers, Kenneth Williams and Tony Hancock.
After the war there was still a thriving theatre circuit and, before the mass uptake of television, people wanted live entertainment. An army of performers spilled out into London all looking for work and looking out for each other. Dick was one of those whose taste of showbiz life in services entertainment and his theatrical background meant he wanted to try to make his living as a comic.
He enjoyed a very brief stint at infamous Windmill Theatre, as did most of his contemporaries, such as great friend Tony Hancock. With other close friends Sellers, Milligan, Secombe and Bentine, he would spend his free time at a pub called The Grafton Arms, run by ex Army Major Jimmy Grafton, where some of the greatest and most ground breaking radio comedy of the 20th century was conceived.
Radio work came along for Dick with regular appearances on Workers' Playtime and he even stood in for an absent Harry Secombe in a 1957 episode of The Goon Show. In fact, The Goons and Hancock were instrumental in Dick making the move from radio to television, with Hancock putting him up for bits parts in Hancock's Half Hour and Michael Bentine casting him in his own BBC series, It's A Square World, feeling strongly that Dick needed a show of his own.
"It was Bentine who pushed him forward more than anyone and said to the BBC 'this man needs his own series,'" said Nick.
This led to his successful BBC years with The Dick Emery Show and all the classic characters comedy fans remember: the Bovver boy, the toothy vicar, College the educated tramp, Hettie the sex-starved spinster, and old boy Lampwick.
"He was the first multi character comic. He was more of a character actor in the end than a comedian. A lot of people said he was a drag artist. He was never a drag artist in any way shape or form. Yes he did female characters. Yes he was very good at them, frighteningly good at them, but he only did two main female characters, Hettie and Mandy."
Indeed, Mandy, the blonde bombshell who always managed to take the interviewer's question the wrong way, provided Dick with his most famous character and his most enduring catchphrase: "Ooh you are awful. But I like you." It's something you still hear people say to this day.
However, Mandy fell out of favour with Dick towards the end of his career. Although she was often thought of as his most popular character he disliked performing her and stopped when he felt too old to pull off the guise of this nubile young Miss.
"Mandy was supposed to be this coquettish young lady and as he got older it became a difficult act to pull off. It just didn't look right. So he didn't do Mandy for years and years and years," Nick explains.
All the time Dick was with the BBC he assumed he was on an exclusive contract with the corporation. After discovering this was not the case, he defected briefly to Thames to make three hour-long specials in 1979.
"He was extraordinarily loyal to the Beeb but two things happened at the time. The BBC weren't commissioning another series and Dick was becoming tired of that format anyway. Then of course he found out that he never had a sole agreement with the BBC, it was all series by series contracts. So Thames, who had been making overtures to Dick for some time, said 'come our way'."
Dick eventually returned to the BBC and the last two series he made for them were more suited to his personal taste and ambition to make a programme where he developed one long running character: Emery Presents.
A crime serial, Nick says of the programme's two series: "I'm not sure the formats of either Legacy Of Murder or Jack Of Diamonds were honed to perfection but they were more the characters he wanted to do rather than stick with what he'd done already."
At the time Dick felt his sketch format was growing tired there was a massive shift in British comedy. Did Dick feel the impact of alternative comedy?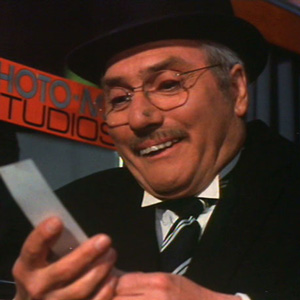 "I think he was aware of it but it hadn't begun to filter through. But it coincided with the BBC saying that they we're thinking of moving on. I don't think those in 'high places' considered him a good enough bet to be something like a game show host. Dad actually could have a great rapport with the public. He ended up being rather pigeon holed and that did gnaw at him a bit."
Nick is of the opinion that, had he lived, Dick would have liked to do some straight acting. He appeared in a number of films in the 1960s, such as The Big Job, and his own vehicle in 1972, Ooh... You Are Awful!, which was supposed to be a showcase of his characters, particularly for the American market.
However, with the success of his TV series and regular summer season and pantomime work his film ambitions always remained on the back burner.
When it's suggested that the reason Dick's shows aren't repeated now because his characters aren't politically correct, Nick is keen to remind people that they were of their time. However there are ways around some of the sketches that may be too outdated for tastes today.
"I think it's a shame. I know some of it may appear rather dated now but I think it could be edited or compiled in such a way so it could be shown."
Dick was a great observer of people and far from making him intolerant, growing up with showbiz parents meant he was exposed, from an early age, to many different lifestyles.
Nick explains: "Dad worked with and grew up in theatre dressing rooms with chorus boys and he had a great deal of respect, as most people in showbusiness do, for other people. He didn't judge people. Dad's characters were always very affectionate, they weren't hard edged or a cruel send up. They were very warm."
Those showbiz chorus boys were the basis for Clarence, another famous Dick Emery character, whose cheery call of "Hello, Honky Tonks" was another oft-repeated catchphrase and whose influence can be seen especially in a number of the Little Britain characters David Walliams and Matt Lucas created. Indeed, both are professed Dick Emery fans.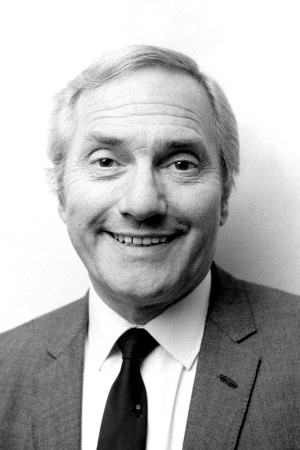 Dick still has a lot of fans in the modern comedy world and his influence can be seen everywhere from The Fast Show to Harry Enfield and Paul Whitehouse, and Catherine Tate to Little Britain.
"I did The Many Faces Of Dick Emery documentary that aired last January, with people like David Baddiel and Charlie Higson and their descriptions of Dad's work was quite incredible. I felt quite humbled by them," Nick says.
Dick Emery died on Sunday 2nd January 1983, aged just 67. Nick hopes that his many celebrity fans from the world of comedy and renewed interest in his Dad as a result of this anniversary and his forthcoming book will prompt the BBC to repeat some of his shows so that his memory and comic legacy won't be forgotten.
"It's 32 years now since he died but people still remember his catchphrases. Funnily enough we were out having a coffee & someone was talking to their friend and said 'You remind me of that character in a cap.' And the other person said, 'What, Dick Emery's old character?' and I thought wow!"
Dick Emery may be currently out of sight but he's obviously not completely out of the public mind.
A compilation of highlights from The Dick Emery Show is available on this BBC DVD release.
Georgy, Nick, and many other fans can be found on Twitter posting clips, catchphrases, photos and more under the hashtag #Emery100. A May 1964 episode of Dick's radio sketch show Emery At Large will be broadcast by Radio 4 Extra at various times this Sunday.