Beryl Vertue: The woman who changed her world
Beryl Vertue turns ninety on 8th April this year. It seems a good opportunity to celebrate the extraordinary career of the most important, innovative, influential and inspirational woman in the history of British broadcasting.
Without any training, without any expert advice, without any external guidance at all, she managed, time and time again, to work out how to do existing things so much more effectively. She also managed to work out for herself, before anyone else, what new things could be done to improve the status of writers, the process of programme-making and the commercial and cultural potential of any creative output. She is, quite simply, a genius in her industry, as well as one of the greatest patrons of British comedy.
Nothing about Beryl Vertue's career was conventional until her own success helped make it so. She kept finding her own way forward; those who followed her merely recorded the routes.
Her entrance into the world of show business, for example, was completely unintentional. It only happened as a favour to a friend.
The catalyst came in 1953, when Eric Sykes was writing alone in a set of offices situated five flights above a grubby-looking greengrocer's shop at 130 Uxbridge Road in Shepherd's Bush Green. Spike Milligan visited him there one day and noted that there were two whole floors of empty rooms: 'I said to him - I had a mind to business - pity that all these offices are empty. Why don't we form what is desperately needed in this country, a writers' commune?'
That was the start of what soon became Associated London Scripts, the first real co-operative for comedy writers. Milligan and Sykes were soon joined by the younger writing team of Ray Galton and Alan Simpson (along with further investment from Frankie Howerd and his manager), and, in 1954, the organisation, such that it was, was open for business.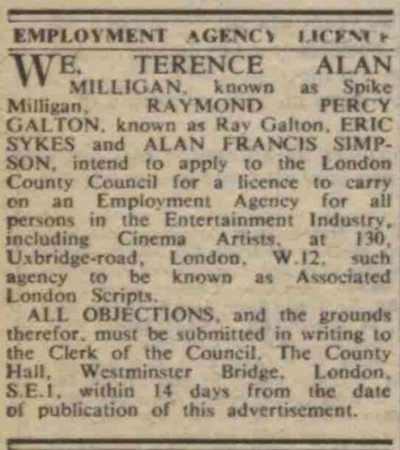 The only problem was that the quartet of writers were in urgent need of administrative help. The offices were in an extraordinary mess, with ringing telephones going unanswered, papers being mislaid and cups of tea remaining unmade. A good and reliable secretary was needed - and quickly.
Spike Milligan found one quickly - but she was neither good nor reliable. Slow to act and prone to daydreams, she strained Milligan's patience more or less immediately by allowing him to dictate for several minutes before announcing matter-of-factly that she was just about ready to start. Ringing telephones continued to go unanswered, papers kept on being mislaid and cups of tea remained unmade. Milligan scared her away. The search started all over again.
Alan Simpson said that he knew someone - an old school friend of his from Mitcham County Grammar - whose skills, intelligence and personality would fit the bill very neatly indeed: a young woman by the name of Beryl Vertue. The only problem was that she had already told him three months before that she was not interested in changing jobs.
She lived in Eltham at the time with her husband (another one of Simpson's old school friends), and, as she had only recently recovered from an attack of tuberculosis of the lung, was working in a relatively undemanding post in an insurance office nearby. When Simpson called her again, therefore, her response was nothing more positive than coolly polite, but, as she had no wish to cause embarrassment to an old friend (who had more or less promised his fellow directors that he would get her to attend an interview), she agreed to take the trolley bus to Shepherd's Bush and listen patiently to what was on offer. It would turn out to be a trip that would change her entire life.
She could not quite believe what she was seeing when, on the damp and chilly morning of 1st January 1955, she walked up the busy Uxbridge Road, saw the customers crowding around the crates of fresh pineapples and bananas outside the greengrocer's, and then pushed open the battered green door, made her way into the building and went all the way up to the fifth floor. Once inside, she came face to face with the decidedly unorthodox board of directors.
Spike Milligan, his dark eyes darting nervily from side to side, was sitting hunched-up in his chair, looking tow-haired and crumpled in a scruffy white shirt with braces and a well-worn pair of woollen trousers; Eric Sykes, seeming pale and thin, was busy at his desk, searching through all of his papers with an urgency that suggested he had either mislaid a large pay cheque or was trying to find a stray sandwich; and Ray Galton and Alan Simpson were sitting together on the floor surrounded by what appeared to be piles of note papers and scripts. Vertue found a spare wooden chair and sat down nervously before them all, resting her handbag on her lap and trying hard not to look too uneasy.
Milligan then decided, unbidden and without any warning, to begin the interview and promptly took charge of how it was conducted, firing out disconnected questions in a rapid and scattershot fashion: 'Where do you live? Can you make cups of tea? Do you have any brothers? What kind of tea do you drink yourself? Do you have any sisters? What makes you laugh? How good are you at making cups of tea? What do you do with the tea leaves?' On and on he went, allowing only the briefest of interjections from his fellow directors, eliciting plenty of laughs in the process but precious little information that Vertue considered pertinent.
No one asked her about typing or dictation speeds, and no one inquired about references. The whole experience seemed to her like some kind of funny, silly, dream, and so she decided to enjoy it until it was over, believing that she would then be allowed to get up, go back down the staircase and step back out again into reality. It did not prove, however, to be anything like as simple or straightforward as that.
After Vertue had responded to all of Milligan's questions, he fell silent for a moment, and then, quite suddenly, jumped up and declared excitedly: 'Well, I think you'll be perfect for us'. Eric Sykes agreed, and so did Galton and Simpson.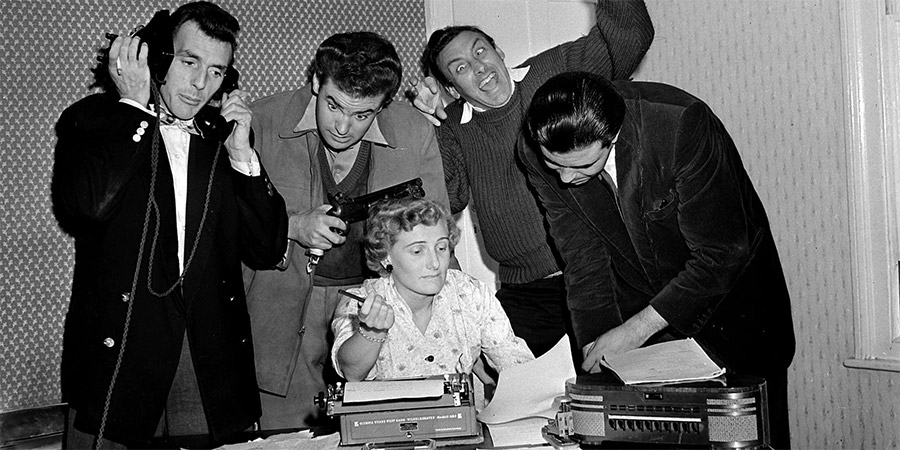 Vertue was shocked: she had almost forgotten that she had only gone there to make it clear that she was not interested in changing jobs. Racking her brain for some means whereby she could try to make her escape, she came up with something that seemed like the smartest of strategies: 'I thought,' she later told me, 'well, I could price myself out of the job - that's the way to get out of it'.
Adding several more pounds to her current weekly wage, therefore, she proceeded to announce 'very grandly' that she would need to be earning at least £10 per week. Watching the Mexican wave of raised eyebrows and puffed-out cheeks that this statement managed to provoke, she sensed that the strategy had almost certainly worked. 'How much?' someone exclaimed. 'Ten pounds? Ten pounds a week? We can't afford that!'
Vertue, feeling inwardly rather pleased with her crafty tactics, was already preparing to leave when one of the other writers was struck with a sudden insight: 'Hang on: if you divide it up between four, that would only be £2.10s a week each!' They all looked at each other and nodded: 'Of course!' A stunned Beryl Vertue was then informed that she was hired. She had tricked herself into a new job.
Once the shock had subsided, however, she began to enjoy being right at the heart of this unique comic hubbub:
It was a bit like working in a little rabbit warren. The offices didn't really have a proper reception area; it wasn't as grand as that. The 'reception area' was my office. You opened the door to my office and then you were 'in'. My job involved, well, all kinds of things: I typed the scripts, dealt with all the fan mail, answered the telephone - they had a very antiquated switchboard that I had to operate to connect my phone to all of the other rooms - and I also had to deal with the greengrocer whenever he blocked up the entrance outside with his fruit and veg - which was often - and I bought the toilet rolls, did the plumbing, made the tea - I did everything really. The standard phrase was: 'Oh, Beryl'll do that'.
Vertue faced an intimidatingly steep learning curve, because she now found herself having to deal not only with an increasingly large and mercurial community of writers, but also with innumerable powerful theatrical agents, lawyers and impresarios, an often pompous and obdurate BBC bureaucracy and, in due course, more than a few pushy movers and shakers from among British television's newly-established commercial companies.
Officially at least, Frankie Howerd's manager, Stanley 'Scruffy' Dale, was the managing director, but, in practice, he proved to be of precious little help to Vertue:
He made me a bit nervous, to tell the truth. I could never quite work him out. He was a very small man - always, always, always smoking - and I used to go around to his house in Holland Villas Road and he would be in bed! There were bars on his window - because it was a lower basement - and there'd be a big dog - an alsatian - peering out at you through these bars, and when you got inside you'd find that he was in bed, with all kinds of contracts and bits of paper scattered over his blankets. So I was always really nervous when I went round there. I was a very 'suburban' person in those days, so it seemed very odd to me to be going to see someone to talk about the office when they were in bed! He was called Scruffy Dale and he really was: scruffy. He was quite disorganised, too: I wouldn't be surprised if the odd important bit of paper ended up getting lost under his bed! He just wasn't the sort of person you expected to find working in that kind of business. Very odd.
Dale would end up disappearing abruptly from view after being caught embezzling from the business as well as from Frankie Howerd's, and several other clients', earnings. Vertue, as usual, was left to pacify the panickers, pick up the pieces and assume even greater responsibility than before.
When it came to running the place on a daily basis, therefore, the principle still seemed to be: 'Leave it to Beryl'. Right from the start, she was on her own. There was simply no time for her to stop and ask many questions, nor was there any handy 'user manual' for her to seek out and consult: there was nothing for it but to trust her own judgment, learn from any mistakes and hope that it would not be long before her early experiences started adding up to a reasonable degree of expertise.
Most managers, even ones with considerable experience, would have cracked under the chaos. The offices now housed not only Sykes, Milligan and Galton and Simpson, but also the likes of Johnny Speight, Terry Nation, Eric Merriman, John Antrobus, Brad Ashton, Dick Vosburgh, Barry Took, Marty Feldman, Dennis Spooner, Lew Schwarz and John Junkin. On any particular day, one office could be unnervingly silent, another might echo with the sound of heavy-fingered typing, while others might resonate with the sound of anguished howls or manic laughter.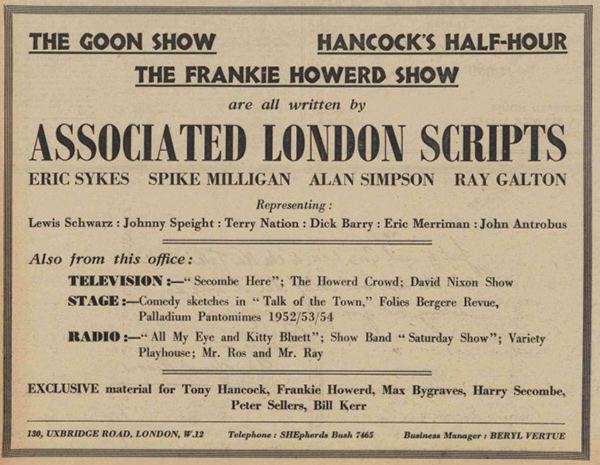 Tony Hancock, Harry Secombe and Peter Sellers might wander in from a nearby pub for a game of darts. Irene Handl would often pop up in search of a bowl of water for her two dogs. Several more comics and writers would gather in the longest, narrowest, office to spend an entire morning putting golf balls across the carpet. Frankie Howerd would turn up sometimes not only in search of free re-writes but also to use the large Victorian bath that had been inherited from the previous owners ('This one's better for me bad back than the one I've got at home,' he used to mutter, as he headed off, towel in hand).
In the middle of all of this, Beryl Vertue was trying to run a company. 'You never knew what, or who, was going to turn up,' she recalled, 'but you just came to expect the unexpected.'
The strain on her must have been immense, because, by this time, she was not only attending to all of the writers' secretarial needs but also acting as their agent:
That happened, like most things, sort of by accident. One day, Alan Simpson said that his and Ray's contract was coming to an end, and he asked me if I could deal with the next one for them and sort the money out. 'Oh,' I said, 'I don't know anything about that sort of thing - I wouldn't know what to do or what to say!' But he told me the kind of things that they wanted for their next contract, and I went ahead and got hold of this lady at the Copyright Department of the BBC, and said 'It's very difficult, you know, there are two of them, you see, and, oh, they're such good writers...' and so on and so on, and I ended up getting five guineas more for them than they'd had before. So, naturally, I was very pleased about that - it felt like a great little triumph. And then I started doing all of those sorts of things - not just for Alan and Ray but for the others, too - until, one day, someone said to me, 'How long have you been an agent?' Well, I know it probably sounds extraordinary now, but I hadn't realised that that was what I was! I'd just thought that I was a secretary who did a lot! So I became an agent very much by default, but turned out - I might say with some immodesty - to be a very good one. So it's funny how you can do well at something that had never even occurred to you.
Eventually, and very belatedly, she did start to get some secretarial help - Pam Johnson, her sister, was the first of several to arrive - and Roger Hancock (Tony's younger brother) was drafted in for a brief period to help with the managerial duties.
As ALS continued to progress and expand, it moved on a couple of occasions into more capacious and comfortable properties - first in 1957 to a far smarter block of rented flats situated at 2 Cumberland House in High Street Kensington, and then, in 1962, to even grander surroundings at 9 Orme Court in Bayswater. Vertue, however, was still, in practice, the one woman in charge of all of these men: the key secretary, the key agent, the key manager.
Far from falling backwards from the sheer weight of responsibility, she was moving forwards with a remarkable sense of purpose, evolving rapidly into an entirely new kind of show business executive. She was doing so because, in her own modest and very pleasant manner, she was busy questioning all of the things that everyone else in the industry had always accepted as givens.
'They were all such exciting times,' she would tell me, 'because there were so many "firsts". We were finding out new ways of doing things, and also new things that we could do.'
One such 'first' concerned how shows - or certain elements within particular shows - were marketed. In those days, television seemed disinclined to treat even its best programmes as anything particularly 'special'. They went on air, went off air and then, if they were not repeated, they were often simply wiped to make way for what was due next. Television treated itself as a chronically evanescent form of entertainment: it did not seem to realise how treasurable, at its best, it could be. Avid fans of certain shows had nothing to keep, nothing to cherish, nothing to return to - except their own memories.
Beryl Vertue responded to this absence. She could see how well-loved the likes of The Goon Show, Hancock's Half Hour and Sykes had become, and so she began to investigate how that affection might better be engaged and sustained by the programme-makers. One idea, she would recall, which sparked a major revolution in this area concerned the merchandising of memorabilia:
Merchandising at the BBC began because of us. There wasn't a department for it in those days, there was just one man called 'Roy' something, who just sort of 'looked into' merchandising issues as part of his job. It was all very new, so we all had to get it together as we went along. I had the idea to do something about the Daleks and Doctor Who in America, because Terry Nation was writing the programmes then, and so I went to New York - such a big thing for me in those days - and I told a toy manufacturer there about it and he got hugely excited, saying if the series was on the network over there he'd be able to make all of these toys and licence them.

The networks didn't know what I was talking about, however, so that attempt came to nothing, but this toy manufacturer still kept sending me all of these presents, these huge toys - like great big cars and a massive one-man band and God knows what else - for my two small children. They were all free gifts, but of course when they hit customs I got charged for all of this, and I couldn't really afford to keep paying for them, so each time another one arrived I'd be thinking, 'Oh God! How much will it be this time?'
It was not long, however, before Vertue and the BBC had developed some practicable strategies and fans could buy their own mementoes of their favourite shows. Apart from the astonishingly wide range of Dalek and Doctor Who-related memorabilia, consumers could also buy, among other things, a Hancock's Half Hour board game (made by Chad Valley); Telegoons glove puppets, dolls, comics and colouring books (published by a company called Tonwen); two Steptoe And Son jigsaw puzzles (produced by Tower Press); and a growing number of single, extended and long playing vinyl records featuring original or re-recorded shows, scenes and sketches.
The massive and lucrative industry that television and radio-related merchandise would later become - all of the tie-in books, cassettes, videos, CDs and DVDs, and all of the various figurines, watches, plates, posters, pens, pads, bags, badges, key fobs, calendars, t-shirts, mobile phone downloads and subscription streaming services - grew out of this ALS initiative. Every future fan - and, indeed, every future commercial operator in this area - would thus owe Beryl Vertue a very real and significant debt.
Vertue, however, was by no means finished there. Even more importantly for the long-term interests of the industry, she also clarified the nature of the ownership, and pioneered the marketing, of programme format rights.
She recalled: 'When we used to do the contracts, they always had this clause about selling the programmes overseas - so the copyrights all moved. And in the very early days I thought, "Well, they'll never sell those programmes overseas; they won't understand them". So I just started crossing the clauses out. But it turned out that, because of me going "scribble, scribble, scribble" over those clauses, the writers and us kept the format.'
It all started, Vertue later told me, with the first dramatist at ALS, Peter Yeldham:
I was just looking for ways to help Peter. I had the idea that, if you couldn't sell certain plays and programmes and things in Britain, the writers could, if the idea and the script and everything were good, do their own productions. So I did sell a play of Peter Yeldham's to Germany. That got me thinking: 'What else can we do?'

I'd got this bee in my bonnet that this would work, so I decided that I would go round to all the television stations in the different countries in Europe - which was a huge adventure for me because I'd only been abroad once before, and certainly never been there before on my own - and see what I could do. Alan and Ray, in particular, got quite excited about me doing this, and they bought me some new clothes so I would look smart. I bought a hat, too, because I'd seen an advert on a bus that had said: 'To get ahead, get a hat!' And I got all the names of where these television stations were from different embassies - because I didn't have a clue - and I wrote to them all, saying, 'Could I have a meeting, please?' Then off I went to Europe in this new red coat, with a bit of black fur on it, and a hat!
It definitely was a very big, and exhausting, adventure: 'It turned out to be quite an effort, because, unlike in Britain with just the BBC in London, these other countries had networks all over the place. In Germany, for example, I went to one in Cologne and one in Stuttgart and one in Hamburg and one in Mainz and one in Munich, and then I went to one in Austria, and then I went to France - that was a waste of time! - and so on and on.'
Eventually, all of her hard work began to pay off, and some ground-breaking deals were struck: 'Germany was the first place where we were successful. They had much more money than we were used to getting at home, and so they paid the writers very well for these scripts. It was quite hard selling them comedy, because they couldn't always understand why it was funny, so I used to act it out and try to make them see.'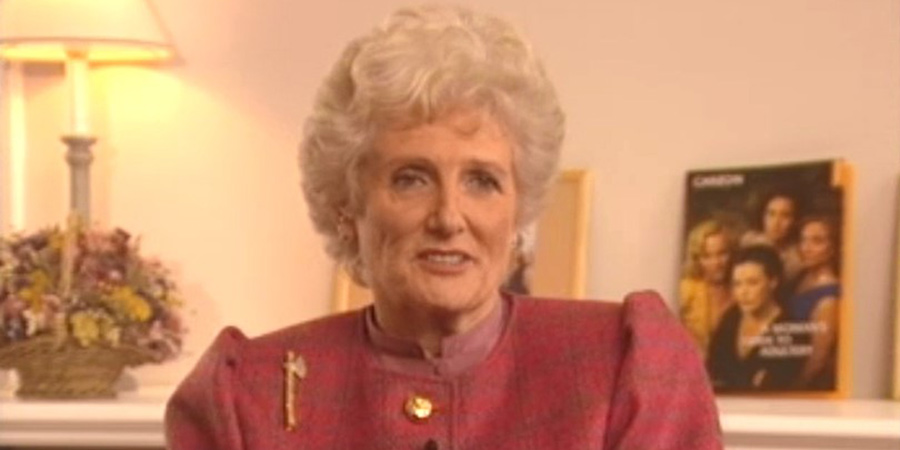 Whatever Vertue did, it must have worked and they got the joke, because they bought the rights to Hancock and then, later on, the ones to Till Death Us Do Part as well. She would also sell the format of Hancock's Half Hour to Finland (where it was re-made as Kaverukset in 1961) and, some years later, to Norway (where, as well as in Denmark and Sweden, it would run for many years as a hugely successful sitcom called Fleksnes Fataliter).
The breakthrough had been made, and, as Vertue would later explain, the list of interested countries began to grow:
Where we were very successful with the programmes was in Holland. They did very well indeed with their own productions. When they did Steptoe And Son [as Stiefbeen en Zoon in 1963], they invited Alan and Ray and me over to Hilversum to see their version of the programme and meet the artists, and when we got off the plane we were taken across the runway in a horse and cart, and then straight into a press conference with this barrage of cameras and a huge crowd of journalists! We hadn't encountered something like that before - it was really splendid.
Suddenly, it seemed, the shows were the stars, and the writers were in charge. Vertue came back to London from Hilversum more convinced than ever that her new policy held huge potential:
That experience in Holland gave me the idea that you could do this - sell formats abroad - not just every once in a while, with special cases, but actually as part of your usual service for a show. Any good show. So after that I thought, 'I'll try it in America'. And I did. I sold the formats of Till Death Us Do Part and Steptoe And Son, which both became huge in America, because I managed to find a wonderful writer/producer called Norman Lear. He was very smart and very shrewd. He understood very well what had made these programmes work so well in the UK, and then took the essence of what made each one work and then made it into something 'American'.
Steptoe And Son thus became Sanford And Son, starring the veteran comedian Redd Fox as an ageing, Los Angeles-based, African-American junkman with Demond Wilson as his frustrated son, and would run from 1971 to 1977, attracting very appreciative reviews and peaking at number two in the network ratings.
Johnny Speight's Till Death Us Do Part was re-made as All In The Family, starring Carroll O'Connor as Archie Bunker, and would run for longer - from 1971 to 1983 - and fare even better than Sanford; sensationally so in fact, topping the ratings for six consecutive years and winning innumerable awards - and spawn no fewer than three high-profile spin-offs (Maude, which featured the future Golden Girls star Bea Arthur as Mrs Bunker's outspoken, hyper-liberal cousin; The Jeffersons, starring Sherman Hemsley and Isabel Sanford as a pre-Cosby nouveau riche African-American couple; and Gloria, which followed Sally Struthers as the Bunkers' young independent-minded daughter). Suddenly, other US television producers started looking to Britain for fresh ideas, and, even if one or two of the next few promising-sounding imports (such as Dad's Army) petered-out at the pilot stage, the all-important breakthrough had been made by Beryl Vertue.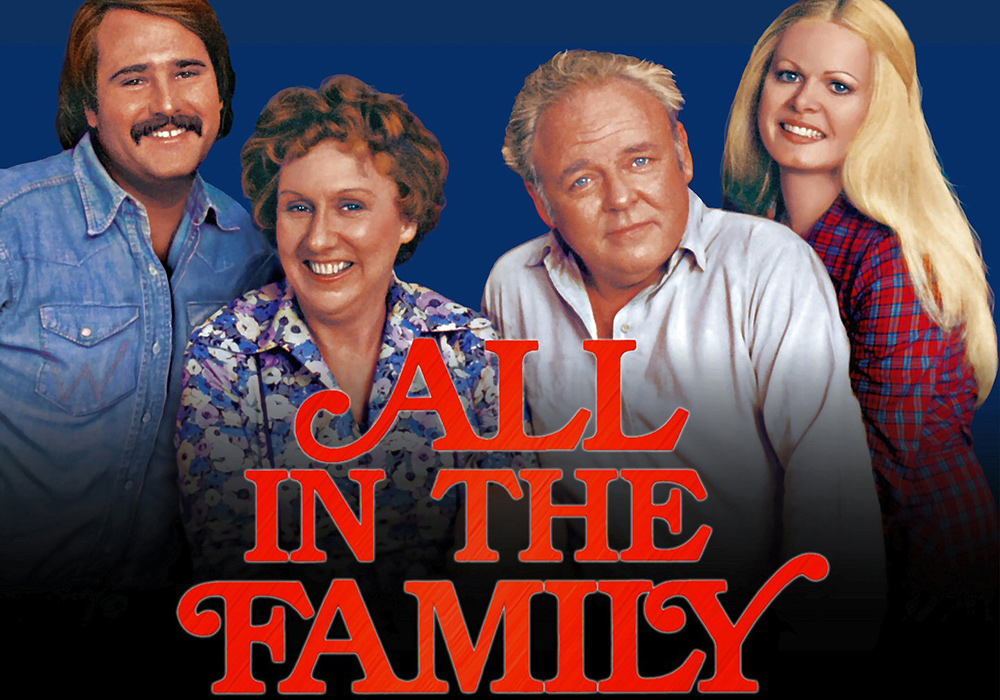 Even then this brilliant and visionary thinker was far from finished. She also looked to strengthen the independence and influence of ALS (as well as bolster its bank balance) by advising her fellow directors to become shareholders in one of the best of the new regional ITV companies, Yorkshire Television.
She also, in the mid-1960s, started looking to help her colleagues assume greater control in movies, too:
In those days, all the major Hollywood film studios had offices in London - Paramount, Columbia, Twentieth Century-Fox and so on - that were really all going concerns; they weren't just post offices. So they'd always alight on us and ask who our best writers were - there was a growing interest there. And on one day in particular, this producer came and said he'd got this book and he wanted some really good writers to adapt it, so I put him in touch with Galton & Simpson. Then I watched this man go to Columbia and get the money to pay for the book and the writers. And I thought to myself, 'Just a minute: if I knew what that man knew, I could do that! So that's why I started to say that I thought we ought to start getting into films. It was really so that we could be more involved in our own work, by getting money from the source, so to speak, rather than going through these intermediaries.
Having convinced her colleagues of her prudence, she pushed ahead with typical shrewdness, commitment and enthusiasm:
So we formed Associated London Films, and then Alan and Ray wrote a film script called The Spy With A Cold Nose. I kept reading in Variety about a man called Joe Levine, who was a very successful American producer who had this film called Hercules Unchained, and it kept saying 'boffo' or 'huge box-office' in Variety whenever it was mentioned, so I got his address and sent the script to him. Then I phoned him to tell him I'd sent it - it didn't dawn on me that he might not accept my call, because I'd never called America before, but he did take it - and then he called back to say he'd read it, and liked it, and 'would I like to go to America and talk about it?'

So they paid for me to go to New York to meet him and his partner, who was called Leonard Lightstone, to discuss the film. He said that they wanted to do it, and I said that the script was owned by Associated London Films so we would like to produce it. Then he went on talking about various other things and eventually I thought to myself, 'I'm going to have to come clean here'. So I said to him, 'Actually, I don't know how to produce it. We haven't done that yet. So, what I thought was, if you did it, I could be associate producer, or something, and watch how you do it.' Well, he and his partner thought that was ever so funny. He said, 'Well, I don't know. Let's let her do it - you never know, she might be good at it!' Then they laughed away again, and that's exactly what happened. I had a contract for £100 a week and a chair with my name on it, and we went into films!
It did not take long, however, for Vertue - who was such an exceptionally quick learner - to crave more of a 'hands-on' opportunity to acquire some practical experience: 'They seemed to be doing everything. That was understandable but, after a while, it upset me. I kept going home to my husband and saying, "Everything's going on and I'm not doing anything!" I was used to being at the centre and making everything happen, and so all of this sitting about every day in my chair that had the name on it was making me a bit embarrassed. But then one day I suddenly thought, "Actually, if I hadn't done what I had done, none of you would have a job". So I bucked up after that!'
She continued to watch, listen and reflect, and, as the long and elaborate process went on, she began to feel more confident about the prospect of pursuing future projects on her own: 'It was a good experience. It was an exciting way to learn and move us on a bit'.
Vertue went on to do just that. She moved ALS on a bit:
Then Eric Sykes - who'd been wanting to direct for a quite a while - came up with his idea for The Plank, which was wonderful. Making that was one of the really happy times in my life, because it was so funny. I mean, Eric and Tommy Cooper: gosh, the lunchtimes were a riot! I got the money for that from Bernard Delfont, who had all of these theatres and wasn't in films at all, but I needed the money - the budget was £23,000 - and he knew everybody who was going to be in it.

He said, 'Oh, I don't know about that, Beryl. What are you going to do with it?' I said, 'Well, I thought that Rank have always got this second film - you go to see the big film and they always have a little film as well. So I thought that they would buy it'. And in the end he said, 'Yes, I'll give it to you,' and he gave us the £23,000, all of which he most certainly got back, and Rank did buy it. It did very well. Rank said how 'useful' it was because whatever their big film was, The Plank always went with it.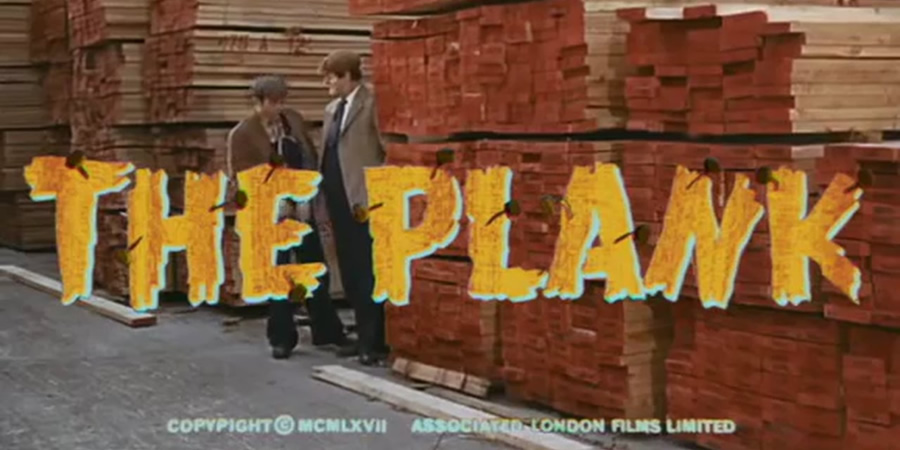 Associated London Scripts and its various subsidiaries would eventually be swallowed up by the Robert Stigwood Organisation, with whom Vertue worked as deputy chairman before setting up her own independent company, Hartswood Films, in 1979. It was from here that she (along with her two daughters, Debbie and Sue) would continue to oversee some of the best and most successful comedy and drama productions made in the UK, right up to the likes of Sherlock and beyond.
Vertue also continued to champion the policy of selling basic format rights - making headlines on both sides of the Atlantic in the 1990s for striking a lucrative deal to sell Men Behaving Badly in the US to the production team of Carsey-Werner-Mandabach, and, in 2003, Coupling to the giant network channel NBC - and the rest of the television industry would follow gratefully in her footsteps.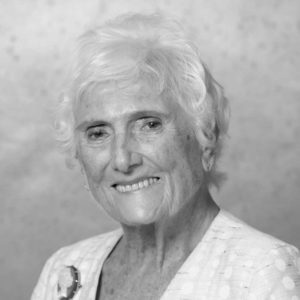 It all came, she has reflected modestly, from that 'little idea' she had at ALS:
It was pioneering, but, at the time, you don't think you're a pioneer. You just think you're doing your job. Because I was just trying to be a good agent and doing what I could to maximise the work. All I thought was, 'Hmm, that's a good idea - if I can't sell something this way, I'll try to sell it that way'. It just seemed at the time like a common sense approach. It turned out in the end, I suppose, to be quite a bright thought.
Beryl Vertue has never stopped having these bright thoughts.
That is how, and why, she transformed more or less everything that she touched. She did so in a fiercely competitive, often brutally cynical and doggedly male-dominated industry, and she changed it without it ever changing her.
She is today what she has always been: a very kind, remarkably modest and thoroughly decent person who just happens to also be one of the true legends of the entertainment world.
Here's wishing you a very happy birthday, Beryl, and many more of them.
All of us owe you so much.