Aye aye, Cap'n: Arthur Lowe at sea
Arthur Lowe always protested that he was not like the character he played in Dad's Army, and in at least one sense he was quite correct. In the sitcom, he played Captain Mainwaring, who wanted to be in command on land. In real life, on the other hand, he played Captain Lowe, who wanted to be in command at sea.
The great passion of Arthur Lowe in his later years, aside from acting, was sailing - or rather not so much 'sailing' as such as sitting around on deck before and after the craft had sailed. He liked relaxing on a boat.
Always grateful for the privacy afforded by a good pair of pantaloons ('Trousers are very personal things, you know,' he said as Mainwaring, 'not to be bandied about'), it was no surprise that his sea legs would remain well-hidden until the actor had settled into middle-age. Born in 1915 in the High Peak hamlet of Hayfield in landlocked Derbyshire (where his father worked on the railways), he served in the Duke of Lancaster's Own Yeomanry and spent much of the actual war in and around the deserts of the Middle East (where his most common means of transport was usually a horse and sometimes a camel).
He had actually been intrigued by the sea, however, since his days selling motor parts at Brown Brothers in Salford, where, during his leisure time, he used to watch cargo ships plying the Manchester Ship Canal and the Mersey Estuary and then sailing off to the ocean beyond. A failed Board of Trade eye test scuppered his dream of joining the Merchant Navy, so he drifted instead into acting and a life spent treading the boards and the studio floor.
That move, reluctant though it initially had been, would prove inspired, because Arthur Lowe, of course, went on to have a magnificent career as a comic actor. Few home-grown performers, in fact, would come close to matching his enduring appeal as a master of Pooterish pomposity.
There was, for one thing, something strangely timeless about him: going bald at the tender age of twenty-three consigned him to character parts much earlier than most, and it meant that the Arthur Lowe who played the coach guide in Poet's Pub (watch) in 1947, and the reporter in Kind Hearts And Coronets in 1949, looked more or less interchangeable with the Arthur Lowe who was still hard at work two decades later, with far more experience now packed into his performances than many of his contemporaries could manage. He thus monopolised uppity mediocrity for at least a third of a century.
It helped that he was as well-rounded technically as he was physically. He could mine every last meaning from the most basic of lines (only Lowe could make the name 'Wilson' sound, when he wished it to, like an accusation, a provocation, a panicky plea or a damning judgement), but he was equally adept at visual business, unerringly able to slip off a chair or fall over a foot and re-emerge with his hat sliding down over one ear, his few remaining strands of hair sticking out like quotation marks, and his delicate glasses swinging from side to side like windscreen wipers.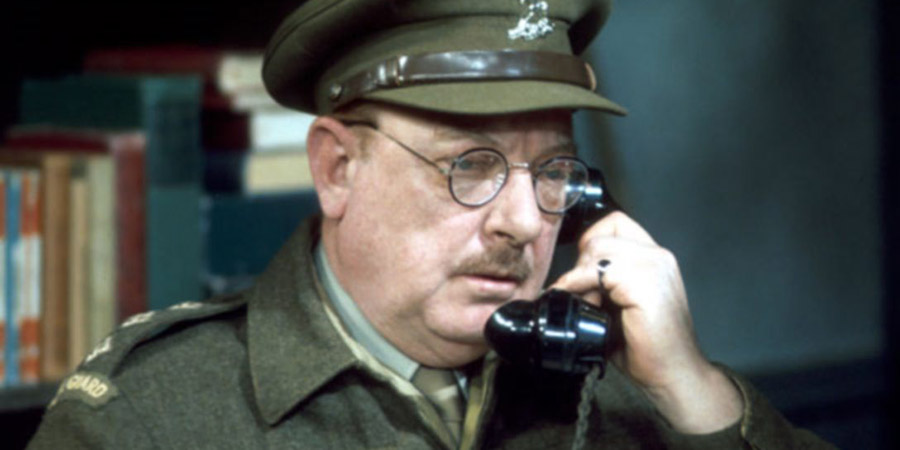 He was also a sublime bridler. Borrowing the abrupt backward arch of the shoulder blades from WC Fields, and the sharp eyebrow-raised look of indignation from Oliver Hardy, he went ahead and bridled for Britain. Someone only had to be posher than his character, or smarter, or taller, or cruder, and this little man would shoot up on to his tippy-toes as if he had just sat on a spike. Few things in comedy, to this day, are as wonderful to watch as Mainwaring's moue-mouthed reaction whenever he suspects that Wilson is inwardly (or even outwardly) sniggering at him; one can almost hear his precious self-esteem gurgling away down the plughole.
In addition to all of this, he had a rare ability to convey a sense of tired exasperation at what he perceived to be the sheer incompetence of those all around him. It was an art that echoed the brilliant music hall comedian Robb Wilton and his cheek-cradled portrayals of a succession of world-wearied and put-upon officials ('Anyone might walk in 'ere and say that they've poisoned their husband,' groans his pencil-licking police sergeant. 'You can't go on a thing like that!'), but Lowe made the pose all his own. Faced with Wilson's lofty diffidence, or Pike's naïve impracticality, or Jones's frantic rambling deep into the realms of fantasy, and the actor would make Mainwaring sigh softly like a flattened sofa cushion, slide his fingers behind his glasses to press down on his aching eyes, and then hold his head as if it had just doubled itself in weight.
It was the most perfect snapshot of a spirit suddenly held captive by the combined forces of flesh, bone, time, space and enervating boredom, obliged to share the painful moment with people who, unlike him, were blissfully ignorant of their own flaws. He would usually end the ordeal by blowing his cheeks out like someone who had just shut the door on the relations who had stayed through most of Christmas.
Anyone who has ever had to listen to someone recount their latest dream, or explain in excruciating detail why they chose not to take a certain course of action, or recall something stunningly banal very, very, slowly in strictly chronological order, surely cannot help but nod in recognition at Mainwaring and his all-too-believable on-screen anguish. It is, quite simply, comic acting at its finest, and shows why Arthur Lowe became, and remained, so respected, and admired, and loved.
As his career advanced on the stage and screen, however, so, too, did his yearning for the sea. He even started measuring his success by how much closer it was taking him to securing a craft to captain.
That ambition began to take on greater momentum at the end of the 1950s, when, after years of poorly-paid stints on the stage, and even poorer-paid minor roles in movies, he made it into the more lucrative medium of television. Five years as a regular in Coronation Street (1960-65) as the pompous draper Leonard Swindley, followed by a spin-off series called Pardon The Expression (1966), followed by a sequel to that entitled Turn Out The Lights (1967), and he had finally acquired enough funds to realise his off-screen dream: he was going to buy that longed-for boat.
He and his wife, Joan (also an actor, of lesser stature, known professionally as Joan Cooper), had already spent a couple of years searching for a suitable craft, inspecting no fewer than thirty different vessels of varying sizes and shapes, but had never found one that satisfied all of their requirements. It was only in the summer of 1968, shortly after Arthur had started appearing in Dad's Army, that, while sipping a Black Velvet and flicking idly through the newspapers on a quiet Sunday morning, he came across a classified advertisement for an 83-year-old ex-steam yacht ('or ideal permanent home') called the Amazon.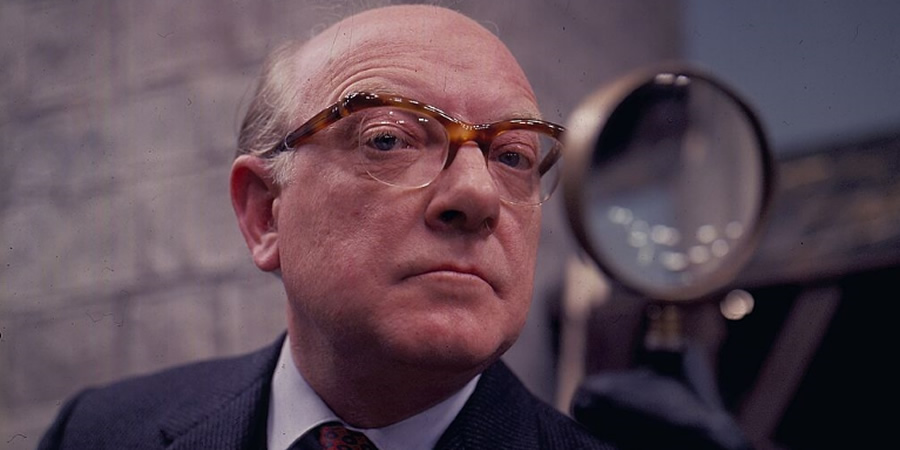 It was a sleek and elegant 102ft 52-ton Victorian wooden screw schooner - the oldest of its kind, it was said, in the country. Attracted by its basic description and the thought of its rich and complicated history, the couple's curiosity was kindled, and so, sensing that this might finally be 'the one', they started researching its history at the Maritime Museum.
It turned out to have been designed by the celebrated marine architect Dixon Kemp, and built expressly for the MP and sailor Tankerville Chamberlayne, in his family's own Arrow Yard at Southampton, as a vessel that would excel both at racing and at cruising around the English Channel. Constructed of Burma teak and pitch pine on oak frames, with an elm keel and teak planking, it was a sleek and stylish-looking creation (with two comfortable single staterooms for the gentlemen and a separate 'ladies' cabin' designed for two), much-admired by connoisseurs of such crafts. A regular attendee at South Coast regattas, as well as being used as Committee boat by the Royal Southampton Yacht Club, it also was present at the Royal Fleet Review in 1897 that was held to mark the Diamond Jubilee of Queen Victoria.
The Amazon then spent three years in north-western France, under the new ownership of M. Henri Dubois, the Commodore of the Yacht Club Dinard, who renamed it the 'Armoricain', before returning to the British flag, and its original name, at the turn of the new century.
After passing through a number of other wealthy hands, and having had its old steam engine ripped out and replaced by a modern diesel unit, the vessel was requisitioned by the Admiralty at the start of World War II. Its subsequent military service ended abruptly, however, after being the victim of a near-direct hit by a V-1 'doodlebug' flying bomb at Cubitt's Yacht Basin in Chiswick, which saw the boat showered with shrapnel; several beams were left cracked or smashed by the sheer force of the blast, and the Amazon was unceremoniously dumped in a dock as one more casualty of war.
In peacetime, the charred and uncherished yacht was eventually rescued, repaired and converted into a static London houseboat. After a few years of being inhabited by a succession of increasingly bohemian-looking residents, however, the money ran out, and so did the owners.
When the Lowes found it, therefore, the once-glamorous Amazon had long been abandoned and left in a dilapidated state in a dock at Chiswick. There were all kinds of dusty junk dumped on board, the cabins reeked from a damp and dirty bilge, there was minor damage to the deckhouse, some of the copper sheathing was missing and the rudder had been nibbled by gribble. Its neglected condition, however, did nothing to discourage the excited couple. 'Even though it was rotting and there were chicken runs on the deck,' said Arthur, 'we fell in love with her.'
They bought the yacht for £1,850 (negotiated down from the initial asking price of £2,000) and, over the next couple of years, spent about £20,000 more on restoring it to its former glory (a combined sum of more than £310,000 at 2020 prices). 'I can't think of a better way of passing time than sailing around in my own boat,' Arthur declared. 'I know I'm spending a lot but it will be worth it.'
Poring over copies of the original plans (which Arthur would often take with him into rehearsals and, much to the Dad's Army director David Croft's irritation, spend more time studying them than he did the actual scripts), Lowe arranged for some boat-builders to renovate the hull, the bright yellow funnel and the twin masts, and install a more modern and powerful Perkins diesel engine to propel the vessel at about 9.8 knots. They also stripped the interior and had the original oak panelling treated and restored, and added a period-appropriate wheelhouse.
The workers soon came to dread the arrival of Arthur at the boatyard after he had completed the demands of his day job. He would turn up clutching a clipboard and immediately take charge of the operation, sending carpenters, engineers and storemen racing off in all directions as he listed their latest tasks. There was, however, plenty of logic to his many interventions, because the project was clearly a labour of love.
Arthur wanted everything to seem as authentic as possible, so he and Joan went and found some genuine Victorian lavatories (with brass-hinged mahogany seats) to be installed, and spent a few more months searching the local antique shops and showrooms until they sourced a proper vintage armchair-style sitz bath. A dressing table and bed were made from panelling Arthur spied in a skip outside the Buckstone Club near the Haymarket Theatre, and, from similar sources, he added a Rayburn solid-fuel stove and a fireplace. Joan also arranged to have an elderly harmonium bought and brought on board after discovering that one had been used during the early days to entertain any visiting guests.
The only eye-catching piece of customisation came when Arthur decided to cut a crescent shape out of the bar so that his tummy could rest more comfortably as he sat there sipping a glass or two of his regular Gin and French. 'It's for Joan's benefit,' he would lie when visitors commented on it. 'It lets her pass behind me a little more easily.'
Having berthed the boat at the Tough Brothers yard in Teddington, Arthur stepped back and declared the finished article to be his 'pride and joy', and he, along with Joan and their young son Stephen, was able to spend a first family Christmas aboard the vessel in 1970. From that point on (even though they had only recently moved into a very smart and attractive property at 2 Maida Avenue in London's elegant Little Venice), they treated the boat as their version of 'a cottage in the country', relaxing there for as long as possible in between each one of their acting assignments.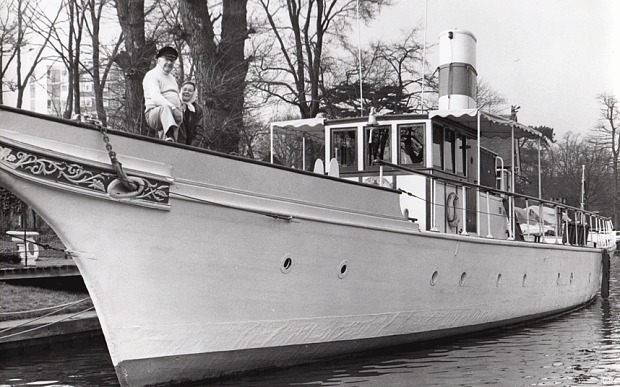 It was never entirely clear whether the Amazon provided them with a distraction from performing, or merely gave them a different stage to keep on doing so. Arthur took to wearing a captain's hat, a white thick-ribbed sweater and a nautical blazer, and, once he had hired a four man crew (comprised of a master, engineer and cook, together with his dresser who doubled as steward), he started striding around the deck issuing instructions with the authority of a salty old sea dog. Joan, meanwhile, would sometimes dress like a guest on the Titanic, have drinks served on a silver salver, and play tunes from the twenties and thirties on her wheezing old harmonium.
The Lowes had always seemed quite eccentric. They were certainly a rather private couple, rarely given to explaining their actions, and that reticence only encouraged their eccentric image. Ian Lavender, for example, would remember watching the pair of them one evening, when the cast of Dad's Army were staying at a hotel in Thetford while filming on location, as they headed up to bed: they were carrying two rosebushes, a hosepipe and a bottle of Guinness. As people would say, the Lowes had always seemed quite eccentric.
Their friend Peter O'Toole delighted in seeing them immerse themselves in this somewhat camp seagoing adventure. 'They'd go driving up and down the Thames in this dirty great boat,' he would recall, 'with people playing the organ. A boat with an organ! We used to call him Admiral Bligh. Arthur was a throwback to the old and proper days, larger than life.'
The one drawback about being docked at Teddington was that Lowe was often spotted on board by the locals as he busied himself polishing the brasses. Hearing them shout out such things as, 'Oi, Captain Mainwaring - don't panic!' would cause him either to scuttle off swiftly down below or else snap back at them haughtily, 'Clear orf!' Most of the time, however, he was able to potter about in peace, living his dream at last.
It did not take long, of course, before Lowe started inviting his colleagues from Dad's Army on board for long and leisurely Sunday lunches (which were well-lubricated by a special cocktail - comprising of gin and ginger ale, with a single slice of cucumber - he had named in honour of the yacht), but the presence of his on-screen platoon seemed to make him act even more like a maritime Mainwaring.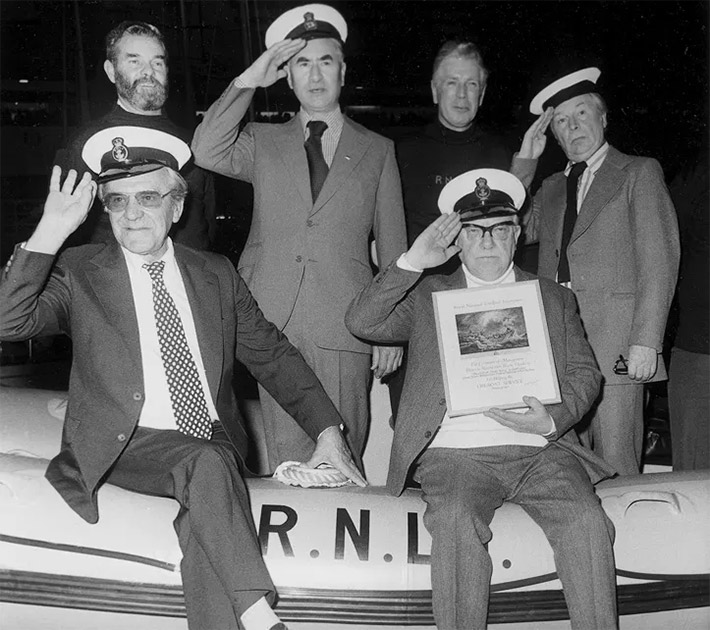 It would always start well enough, with Arthur proudly showing off his nautical persona - 'There was a lot of looking over the side in a "meaningful" way,' David Croft later recalled, 'and pointing at things' - but, just like in Walmington-on-Sea, someone or something would invariably intrude to start rattling the captain's cage.
'We'd all be there,' Bill Pertwee would remember of one occasion, 'just chatting and drinking and gossiping, when suddenly Arthur would stand up and shout, "Weigh anchor!" And we'd set off. Then, after we'd only travelled about a hundred yards down the river, he'd stand up again and shout, "Down anchor!" And we'd stop again! Everyone was spilling drinks and looking around wondering what on earth had happened!'
When Pertwee went over and asked what the reason had been for this strange micro-journey, Lowe looked at him solemnly and said, 'Snotty little boy. On the bank. Picking his nose and fishing'. He shook his head slowly and added, 'Oh, no, no, no - we're not having our lunch with THAT sort of thing going on!'
One other place to which Arthur quite often liked the Amazon to coast was Henley-on-Thames, mainly because he simply liked the look and location and sheer 'boatiness' of the place, but also because he sometimes wanted to take in the local Regatta. His presence there caused some problems with the local press, however, because while the editors always wanted a splash with a national celebrity, the journalists knew how loathe Lowe was to say anything of any significance.
'I came to dread hearing that he was coming,' one reporter told me. 'The first time was fairly okay - "Arthur Lowe's here on his boat - go and get an interview". And he'd be quite hard work - he was nice enough but he just didn't like doing interviews - but we'd talk about his yacht, and Dad's Army, and a bit about his forthcoming shows or whatever. Fine - you got an article out of it. But he kept coming back - "Arthur Lowe's here on his boat - go and get an interview". Over and over: "Arthur Lowe's here on his boat - go and get an interview". Then you'd just think, "Oh for gawd's sake, not again!" You knew he didn't want you to bother him, and you knew you wouldn't get anything new worth printing out of him. After a while we'd all try to make ourselves scarce if we knew he was on his way! But he loved that yacht, he really did, and he clearly got a kick out of seeing other people appreciate it.'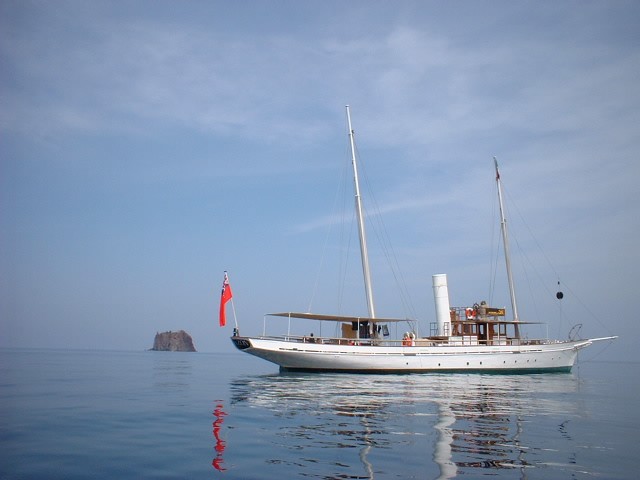 The Amazon would start sailing longer distances once the Lowes hit upon the idea of using the vessel as free and private floating accommodation whenever they were appearing together on stage (and Joan always put immense pressure on Arthur to make sure that they were appearing together on stage) at seaside resorts during the summer. They would moor the yacht in such places as Ramsgate, Cromer, Brighton, Eastbourne, St Helier in Jersey and Cowes on the Isle of White while they worked at the nearby theatres.
Such experiences made them more adventurous, and they started sailing further afield, even popping over to Paris on a number of occasions for day trips and restaurant visits. Arthur never sailed the vessel himself (at least not for more than a few yards), preferring instead either to hire a professional crew or else use his son, Stephen, who by this stage had done what his father failed to do and joined the Merchant Navy.
They did have one ill-fated foreign excursion that soon sank deep into farce: another Paris-bound adventure that on this occasion was undermined first by the intermediate shaft bearing over-heating and almost causing a fire, then by the bowsprit becoming entangled in some ironwork and subsequently cracking apart from the prow, and then, as they stubbornly sailed on towards a mooring place at Le Vieux in Vernon, by the boat ending up getting stuck on a mudbank and then having its taffrail snapped off as a visibly amused bunch of locals set about towing it roughly back into action ('Damned Froggies,' harrumphed Arthur, bridling briskly; 'Look, just get the fucking boat back to England!' snapped a tired and emotional Joan). Most of the time, however, these seafaring experiences were exactly the kind of things for which the Lowes had always longed.
Arthur's swelling pride in the Amazon, combined with the need to keep funding its upkeep, would also see him start hiring it out to television and movie companies for use in period dramas. Its on-screen appearances would include scenes in The Onedin Line and When The Boat Comes In - the sight of which seemed to give Arthur far more satisfaction than any of his own performances ever did.
There were also a few more parties thrown for the Lowes' show business friends, during which the 'captain' would take great delight in guiding his guests around the boat and lecturing them at length on some of the high points of its long and eventful history. Always eager to maintain a proper sense of order and decorum, however, Arthur took the precaution of having the keen calligrapher Colin Bean (who played the seldom-speaking Private Sponge in Dad's Army) to inscribe some detailed 'Dos and Don'ts' signs, which were framed and put on display at various places on board to remind visitors of how they should best behave.
Things began to change a little towards the end of the 1970s, however, as both of the Lowes struggled increasingly with their declining health. Arthur was suffering from the advancing effects of narcolepsy, which triggered intermittent and uncontrollable episodes of drowsiness during daytime. He responded to this frustrating and sometimes frightening condition with remarkable grace and good humour - 'The mulligatawny's not as good as it was,' he muttered on one occasion as, upon waking, he raised his head from out of the soup bowl - but it had already led to Joan banning him from driving their Daimler after he had blacked out more than once while at the wheel.
Joan, meanwhile, was sinking slowly but inexorably into alcoholism. Her drinking had been getting noticeably worse for some time, causing numerous problems with her professional commitments, and late in 1977, on the occasion of the farewell dinner for the Dad's Army cast and crew at London's Café Royal, she had stood up to make a speech, lasted a minute or so while swaying from side to side, and then suddenly sat down again and slid straight under the table.
One way or another, therefore, the Lowes were becoming increasingly frail, and there was no doubt that they would from now on be happy but passive passengers on their own yacht, entirely reliant on either their crew or their son not only to carry them from place to place, but also to ensure that they stayed safe.
They still, however, remained doggedly active. The Amazon was meant to have been a floating retirement home for the Lowes, but the Lowes never actually retired. Arthur, even though his prodigious powers as a performer were now failing, never stopped being in demand, and he did his very best to arrange that Joan felt much the same.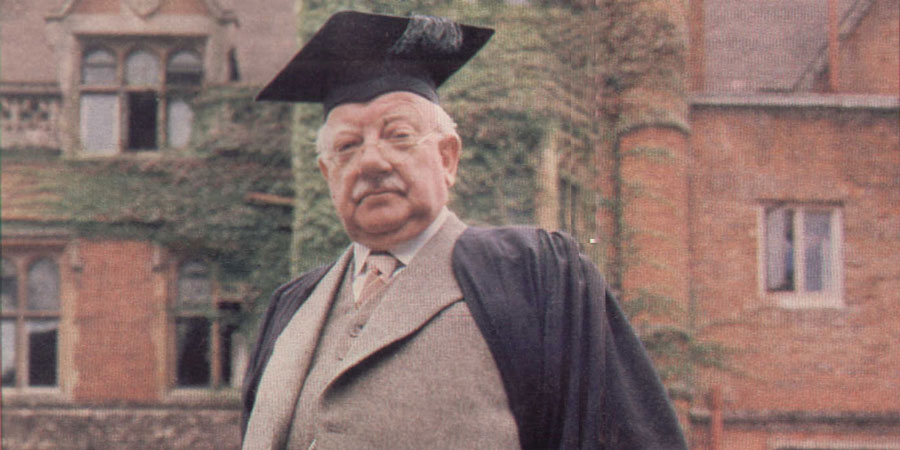 Arthur died in April 1982. He collapsed from a stroke in his dressing-room at the Alexandra Theatre, Birmingham, less than an hour before curtain up on the play in which he and his wife were appearing - a revival of Home At Seven. Joan and the show, in keeping with theatrical tradition, went on without him. He passed away early the next day, aged sixty-six. Joan, after enduring a long period of self-chosen but lonely isolation, died five years later.
The Amazon, in their absence, passed into the possession of their son, Stephen. Moored in recent times at St Katharine's Haven alongside Tower Bridge, the yacht swayed slowly there, empty, looking almost as bereft as any other member of the family.
In 1993, Stephen, now entering his forties, decided to sail the yacht up to the Scottish Highlands, mooring it at the Clachnaharry Works Lock on the Caledonian Canal near Inverness, where it would go on display as a floating museum. Visitors (for an entrance fee of £1.50) could step on board and learn about the history of the vessel, and hear tales about its most famous owner, as well as look at a variety of Lowe family heirlooms.
A year later, Stephen - who was now married to a New Zealander and was eager to emigrate with her there - put the yacht up for sale at the sum of £285,000 - a reasonably fair price, given the current quality and provenance of the craft. None of the offers came close, however, and so, after months of frustration, he lowered the price to £185,000, but, in a depressed market, still no serious bids arrived. In 1996, therefore, with Stephen and his wife now desperate to leave, an offer at a knockdown price of £85,000 was, reluctantly, accepted, and, after twenty-eight years, the Amazon left the Lowe family.
The next few years would be interestingly peripatetic for this historic yacht as a private cruising vessel. After a minor refit in Scotland it left the Muirtown Basin and sailed to Malta, and then, for various lengths of stay, moved on to Gibraltar, the Canary Islands, Cape Verde, Barbados, various ports of the USA, Canada, Newfoundland and Ireland. In 2012 it was returned to England to be present for Queen Elizabeth's Diamond Jubilee Pageant on the Thames. It is currently based in the Channel Islands.
Wherever the Amazon will go, however, the spirit of its old owner will surely go with it. On the screen, Captain Mainwaring will forever be guarding his own little corner of England, from Timothy Whites all the way down to the Novelty Rock Emporium. Off the screen, on the other hand, a trace of Arthur Lowe will always be out there somewhere at sea, and that is just what he always wanted.