Paul Merton - The Series
When naming the iconic sketch shows of the nineties, or any other decade for that matter, Paul Merton's eponymously titled Paul Merton - The Series, probably wouldn't feature high on a list that would almost certainly include such comedy juggernauts as The Fast Show, Harry Enfield And Chums, The Smell Of Reeves And Mortimer and Goodness Gracious Me. Yet toward the start of the decade, Merton, with friend and co-writer John Irwin, engineered a series that managed to be both innovative and modern, but was still, at its heart, a very traditional sketch show that deserves to be remembered as a classic.
The series has its roots in the Radio 4 sketch series The Big Fun Show. Paul wrote the series with Irwin, a childhood friend with whom he had previously performed at the Edinburgh Fringe, and it marked the start of Paul's long-standing collaborations with Julian Clary. Other names involved included Tony Hawks and Josie Lawrence.
Right from the start Paul and John's talent as sketch writers is clear to see. The first episode of The Big Fun Show includes a particularly inspired sketch that sees Paul as a contestant on Mastermind, his specialist subject? 'Pig Ignorance from 1972 to the present day'. This plays out exactly as you'd imagine, to the question: 'What's the capital of Romania?' Paul answers: 'Haven't got a clue, mate'.
The Big Fun Show only ran for one series in 1988, and it was that same year that Paul made his television debut, in the Channel 4 version of Whose Line Is It Anyway?. The year after he became team captain on the much-loved Radio 4 panel show Just A Minute - a position he still holds. Paul also embarked on another series with Julian Clary, a kind of satirical game show: Sticky Moments, but throughout this period he and John were working on material for Paul Merton - The Series, and finally, on the merit of his previous successes, the show was commissioned.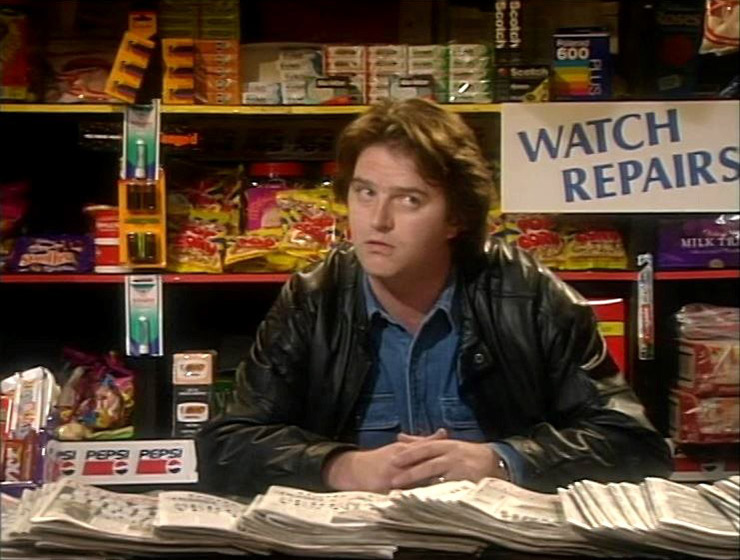 The series followed the classic formula of sketches punctuated with stand-up segments; a format that enjoyed a renaissance in the nineties. Vic Reeves and Bob Mortimer are particularly fond of this style, yet outside of their work it's now far rarer once more. Merton added a modern twist to the form, presenting from a grotty London Underground station kiosk set rather than a brightly-lit studio, more reminiscent of the iconic sketch shows of the 1970s and 80s. This no-frills approach feels more pessimistic and is probably more indicative of a wider cultural mood in the early nineties - although the location may have simply been in homage to his father's occupation as a Tube train driver. Paul plays raconteur from his kiosk, performing short routines that cleverly mutate into sketches as various customers come to his shop - most famously, the man with a dolphin head.
Most of the sketches are original one-offs, except for the likes of the Golden Years of Hollywood segments, which skewed typical old-world cinema documentaries using completely fictitious Hollywood stars. One featured the gem: "MacIntyre was a workaholic, drinking several bottles of workahol a day."
We also have a recurring gag of a man with a rabid dog attached to his leg, hobbling into various sketches in true Python style. In fact, many sketches are Pythonesque; while others remain far more conventional, meandering into long sagas more reminiscent of The Two Ronnies serials such as The Phantom Raspberry Blower of Old London Town.
Others are short, witty, and regularly daft vignettes, such as a sketch showing Paul using lemon washing-up liquid for the washing of lemons. Yet the series manages to effortlessly bridge the gap between these differing styles. Paul even managed to coin a catchphrase for the series: 'Innit marvellous?', which in its way seems to bring everything together quite nicely.
The 'mini epics' created within the show often spill out into Paul's world in front of the kiosk, much to his disdain - and that is the best thing about the series: Paul's constant attempts to subvert the sketches, frequently breaking the fourth wall in order to critique events. This is most notable in a submarine sketch, where the whole concept almost entirely hangs on Paul picking apart the quality of the sketch, unbeknownst to the cast around him.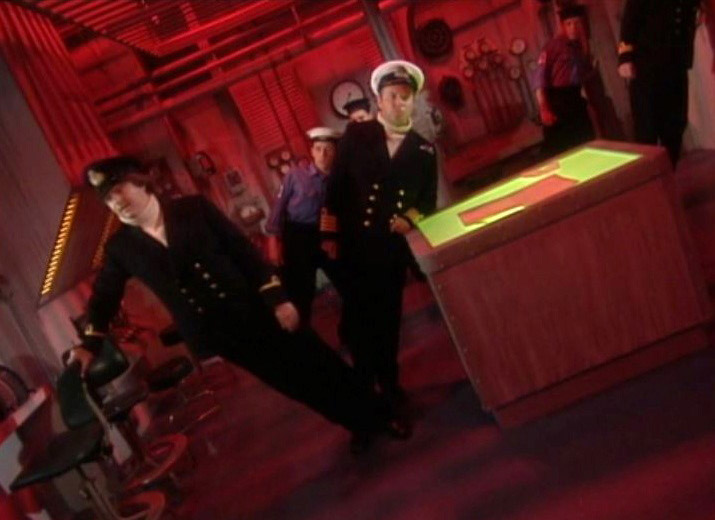 There's a particular surrealness to the series that hasn't really been emulated in any other show. One sketch starts out innocently enough with a standard casino-based spying plot, but quickly descends into characters disguising themselves as impossibly small inanimate objects, such as a tiny roulette wheel ball. It culminates with a full-on standard lamp sex scene; genius, but also perhaps one of the most bizarre things that Channel 4 have ever broadcast - and that's saying something.
Whilst co-writer John Irwin also featured in the show (as the aforementioned dolphin-headed man), key supporting cast members include Merton's fellow improv chum Neil Mullarkey, Robert Harley (Green Wing) and most famously, Ben Miller, as well as a number of cameos by Paul's then-wife, Caroline Quentin.
The series came at a difficult time in Paul Merton's personal life, as detailed in his autobiography, Only When I Laugh - a stay in Maudsley Psychiatric Hospital, brought on by an anti-malaria medication (since withdrawn from the market) caused the entire series to be postponed as Paul concentrated on his recovery. At the time it was doubtful that Paul Merton - The Series would ever go ahead, but his determination to finally make the show he had always dreamed of won through, with broadcasts beginning in September 1991.
It was around this time that Paul landed his biggest role, and the one that he is most famous for today: as team captain on Have I Got News For You, made by the same production company as both the series and Whose Line...?, Hat Trick.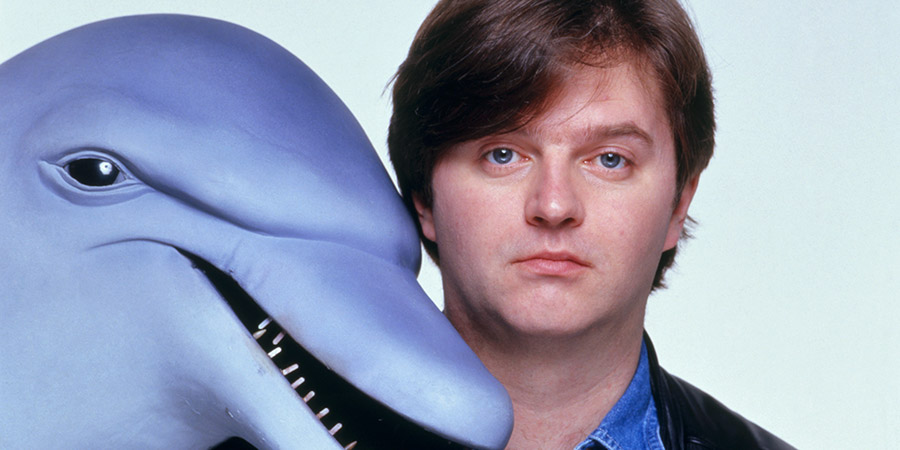 The rest, as they say, is history. Paul Merton - The Series returned for a second run in 1993, and repeats became a fixture on the then-varied Paramount Comedy channel (now Comedy Central), but the show never had a commercial release and has largely faded from public memory, with his continued success as a panellist and presenter eclipsing the programme's legacy.
In a decade full of classic comedy, Paul Merton - The Series simply got lost, which should never have happened. It should be remembered as an iconic sketch show of the nineties. Fortunately, though, you can watch it now, for free, on All 4. Innit marvellous?
Where to start?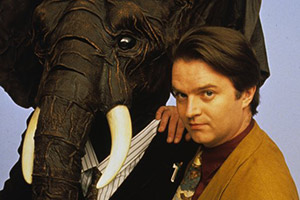 Series 2, Episode 4
It would be hard to improve on Episode 4 of Series 2. The show maintained a high standard of great sketches throughout its run, but it's here, well into the second series that it really shows its identity.
In this particular episode we were given top literary advice; met an obnoxious preacher man; given an advanced look into the British camouflage effort during the Second World War; and even followed the world's smallest and most meticulously planned bank robbery.