Lee Evans - So What Now?
By 2001, nobody could dispute Lee Evans' status in the comedic hierarchy. Through the 1990s his stand-up gigs had gained a near mythic status due to his excessively energetic stage performances.
1995 was a pivotal year for Evans. His reputation as a live comic led him to television, taking his first straight role alongside Rik Mayall in an episode of Rik Mayall Presents. He followed this by writing and starring in a series of one-off short plays entitled The World Of Lee Evans for Channel 4. While these showcased his abilities as a physical performer, they were shot on film without a studio audience and only ran for a single series.
However, it was his supporting role in Peter Chelsom's film Funny Bones that propelled him into the big leagues. His quiet, restrained performance as a shy, retiring would be comic showed a side to him seldom seen before.
This eventually led to a string of successful Hollywood comedies, 1997's slapstick caper Mousehunt followed by the Farrelly Brothers' gross out comedy There's Something About Mary.
At the turn of the century, Evans returned home to England determined to tackle the one arena of comedy he hadn't yet conquered - the sitcom. Joining forces with regular cohort Stuart Silver, with whom he wrote all his stand-up shows, veteran writer Peter Tilbury of Chef! fame, and stalwart sitcom director Tony Dow, Evans began work.
According to the documentary Stand Up, Fall Over - It's Lee Evans, many ideas were tossed around, including casting Evans as an alien. The core concept they eventually went with - a flatshare - is as old as the hills, but the twist here is the insertion of Evans' madcap energy, going at stunts with a gusto not seen since the glory days of Michael Crawford in Some Mothers Do 'Ave 'Em.
Lee Evans - So What Now? sees Evans playing a version of himself who, after being chucked out by his wife, is reluctantly taken in by his best friend. However, it takes Lee all of five minutes to accidentally blow the house to smithereens and so the troublesome twosome are forced to find a place together.
The role of comedic foil falls on the shoulders of Stuart, as played by Steven O'Donnell. Perhaps best known for playing perpetual sad-sack Spudgun alongside Rik Mayall and Adrian Edmondson in Bottom, O'Donnell is in similar territory here, his girth and gait a superb comic contrast to Evans' wiry frame. Together they form the classic double act, all bickering and bonhomie. Landlady Heather Ornshaw is the archetypal hippie, an 'it girl' born a generation too late. Sophie Thompson imbues her with a hidden heartache, hinted at through the series. Her main attribute, though, is her constant carnal cravings.
Each episode is written around a central slapstick sequence, with the plot backwards engineered to enable it. In the first episode this involves a series of escalating calamities in Heather's pristine living room, beginning with a painting falling from its hook, leading Lee to knock a burning candle into the wastebin. As the flame spreads, Lee manages to kick the leg off the stand holding a huge fish tank, leaving him no alternative but to take the huge weight on his back. This scene encompasses everything Evans excels at, his everyman persona battling a world that isn't ready for such a whirlwind of wackiness.
The show only ran for a single series in 2001, with Evans' burgeoning Hollywood career and mammoth stand-up tours nixing any new series.
Part of the problem with the show is its lack of identity. Writing a sitcom around Evans was the starting point, but it never makes enough of the supporting characters to develop the premise further. Which is a shame, because O'Donnell and Thompson both more than earn their spot alongside Evans. O'Donnell's role as written puts him squarely in the sidekick category, but he imbues Stuart with charisma and even charm on occasion.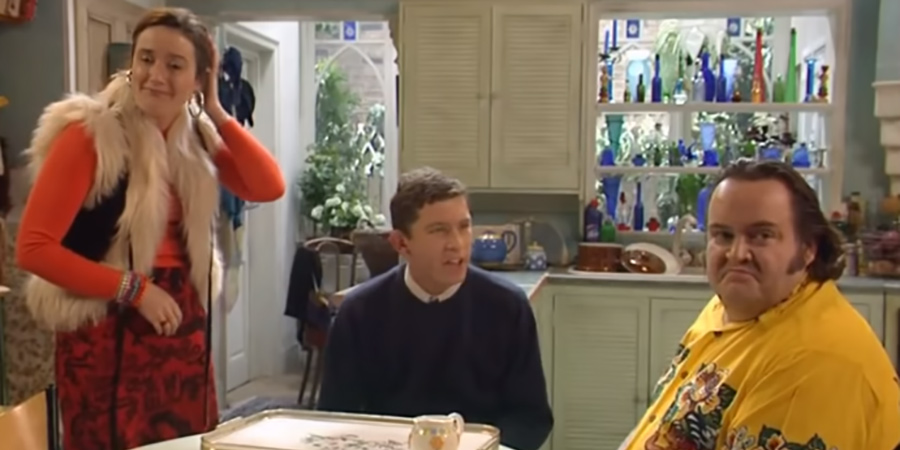 For every pratfall performed by Evans, O'Donnell jumps in with a quip or a wry comment. Heather is probably the character who suffers the most, starting out as a stereotype and ending the series more or less the same way. Across the series, although the episodes are self-contained, there is a thread that ties them together: Lee's woeful attempts at wooing his wife back and Heather's absentee father.
The show does make excellent use of a plethora of performers, both from the stand-up circuit and comic character actors. In the first episode for example, David Ross, the original Kryten in Red Dwarf who later played country bumpkin Elgin alongside John Challis in Only Fools And Horses spin off The Green Green Grass, cameos as a realtor on the verge of a nervous breakdown brought on, of course, by Lee.
Elsewhere, a young Omid Djalili pops up as an insurance salesman, Michael Fenton Stevens as a doctor, Tony Gardner as a potential date for Heather and circuit regular Robbie Gee as Lee's school bully.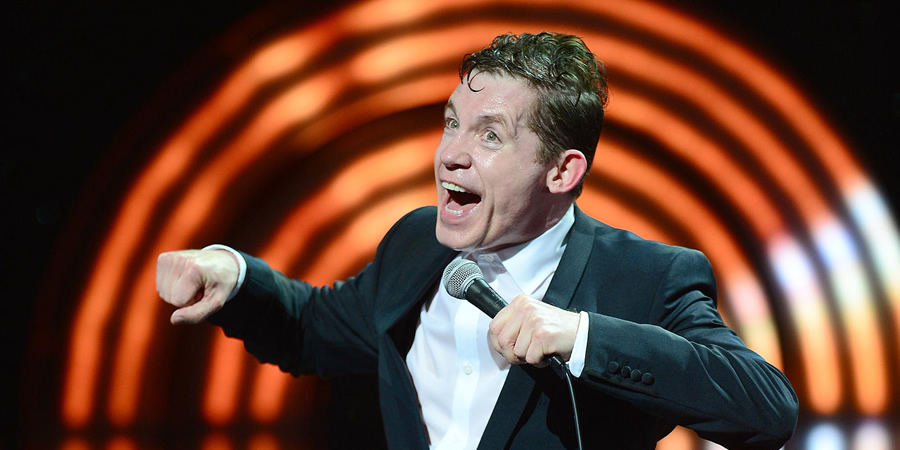 Though Evans never returned to sitcom, kept busy with huge arena tours of his stand-up shows, he did continue to act. His stage career blossomed, starring in Clive Exton's successful stage comedy Barking In Essex from 2013 to 2014 alongside Sheila Hancock. His final live work was performing in a short Pinter play entitled The Dumb Waiter. He announced his retirement from stand-up comedy in 2014 following the completion of the largest tour to date, Monsters. Whether he returns to comedy remains to be seen, but as a standalone piece So What Now? is a glowing tribute to Evans' sensational slapstick skills.
Where to start?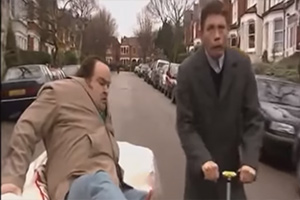 Series 1, Episode 2
Though the pilot sets out the stall for the series, from a slapstick perspective it is Episode 2 where things really kick into gear. Lee manages to lose his engagement ring in Heather's sofa, setting off on a quest to buy a new one. Of course things don't go to plan, with the episode ending on a sequence seemingly paying tribute to Last Of The Summer Wine.