Quick interview with Blake Harrison
This feature refers to an event, offer or opportunity that has now ended.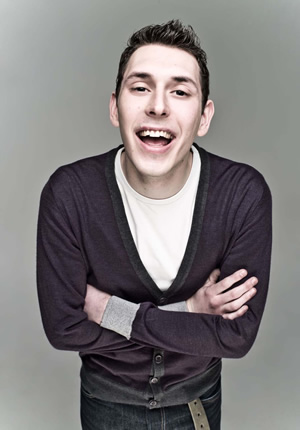 Here's a quick one minute interview with Blake Harrison, who was in The Function Room at the weekend, and stars in new sketch show Them From That Thing this week.
Hi Blake. You're in two of the Channel 4's Funny Fortnight shows. Are you obliged to be in them as you're one of the network's stars, or is that just a coincidence?
They were obliged because I held a gun to their heads.
Ha ha. You played Steve in The Function Room at the weekend. It must have been great working with all the other actors in that?
Actually all characters were created using CGI.
It's the first sitcom you've done with a live studio audience. What was that like?
Terrifying.
You can be seen in Them From That Thing this week (pictured below). Isn't the title a bit rude, suggesting people might not know who you are?
No, I think it's fair.
All your previous TV work is sitcom. What tempted you to have a go at doing some sketches?
I leaped at the chance to work with Ben Palmer. He's a brilliant director and has a large head. My mother always told me to trust men with large heads.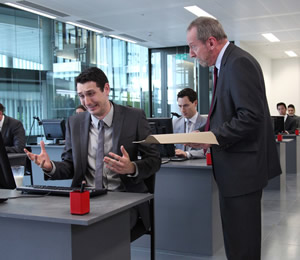 Do you have a favourite character from the show?
Eric Santiago... because I got to wear a goatee... and looked well buff.
You've probably seen the pictures for The Inbetweeners USA. What are your thoughts on their version of Neil?
I think it's good. I think they are going down the air head/stoner type route, which is a good take on it.
People are criticising the MTV trailer (64k+ dislikes on YouTube), saying it's got no hope of succeeding. Can it?
I don't see why not? Contrary to what a lot of people are saying on the Internet, Americans do comedy exceptionally well.
What's next up for you Blake?
A sitcom called Big Bad World. No idea when they will air it, but hopefully it'll be before 2063.
---
Them From That Thing is on Tuesday and Wednesday at 10pm on Channel 4.