Comedians are cropping up in more commercials, and who can blame them?
You may have noticed a few familiar faces popping up in the between-show breaks recently, which is a career choice that sometimes raises an eyebrow, among their contemporaries. Ever since the great American comic Bill Hicks' routine about how appearing in ads consigns you to the creative waste bin, taking the corporate dollar has been a double-edged sword for stand-ups.
Several modern comics have seconded Hicks' argument in recent years, but in truth it's hard to begrudge your jobbing comedian a decent payday, once in a while. TV ads often pay very well, which can make a big difference when work is usually a bit of a lottery: suddenly the whole career plan seems more viable. Or it can make a small but important difference: perhaps you could book a slightly nicer hotel room after gigs, and and unwind playing at these casino sites while you're in.
Different ads create a different impression, and it depends who's in them. Onstage at the Edinburgh Fringe this August, one lesser-known double act pretty much introduced themselves to the audience via the ads they'd each cropped up in recently, albeit in a tongue in cheek fashion. Both of those ad jobs were acting roles, so neither comic was actually endorsing the products involved.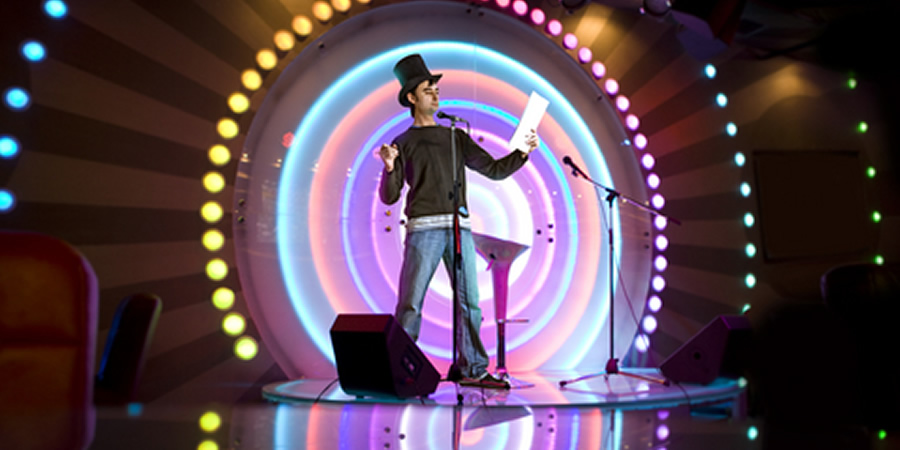 One relatively well-known stand-up has turned up in a big Christmas TV commercial this year though, as himself, which is an interesting one. Again, it's a perfectly respectable campaign (for a high-street store in this case) that, to us punters, would barely register as even vaguely contentious.
But that same comedian wound up getting on the wrong end of another comic's ads-are-bad routine a few years back, during a previous foray into commercials. On that occasion it turned out that a big work deal had fallen through, so the fee for the ad was a huge safety net, and you wouldn't be surprised if something similar applied this time. Let's see if he gets stick again.
One newer outlet for stand-ups is to actually do a chunk of your material within an ad, which, again, depends how you look at it. A major high-street bank, for example, has been signing up comedians for a while now. Their recent spots featured several up-and-coming comics doing relevant bits of their sets, onstage. Those are basically a sort of on-screen showreel for the acts concerned, depending on how happy they are with the clips that were used, of course (comedians are invariably unsatisfied with these things).
Before that, the same bank built a whole promotional campaign around a musical duo, who were pretty much unknown at the time but have since gone on to nationwide tours, and a live special on Amazon Prime. Perhaps they would have done anyway, but it didn't hurt.
And let's face it, these are comedians we're talking about: if an advert job doesn't work out well, they can always talk about it onstage. One Edinburgh Award-winner built a whole routine around a commercial she did that involved some curious directions. So yes, hiring comics is a gamble for the ad companies, too.