We're over a week into the new year, the best-of-2017 polls are all done and dusted, so it's time to ponder what might happen in comedy over the next 11-and-a-bit months. We have grabbed our crystal balls, and we are ready.
Now, elsewhere on the site you can find proper info about what will actually be coming up in the near future, so here we'll offer more of a wildly speculative, pie-in-the-sky approach - by which we don't mean Pie In The Sky, the old '90s sitcom starring Richard Griffiths. But that does bring us to the first question: which classic old sitcoms will get the green-light for a not-entirely popular reboot in 2018? It's one of the more contentious TV - and film - occurrences in recent years.
In 2017 Dick Clement and Ian le Frenais' second Porridge sequel (after 1978's Going Straight) garnered decent reviews having emerged from the BBC's Landmark Sitcom Season the year before. But the whole concept of the latter did nark new comedy writers (to nick a great Porridge word), and 2016 also brought us the Dad's Army movie, which had a wonderful cast but was generally baffling. Predictions?
Well, we could see if there were any odds on a remake of Up Pompeii, as that's been mooted, but we'd probably be more likely to make money playing online bingo. Who'd play Frankie Howerd? It's been 10 years since David Walliams' turn in the TV biopic Rather You Than Me: you can hardly picture that toupee on anyone else.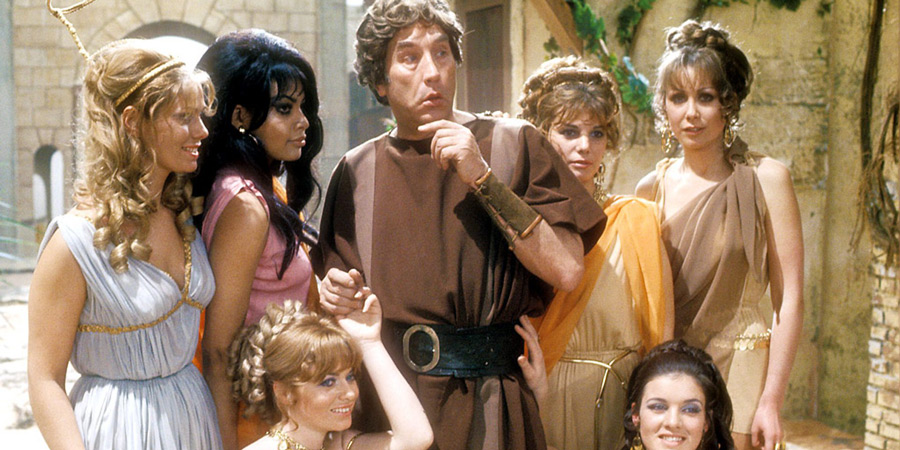 On to stand-up, and much less predictable than people remaking old sitcoms is the recurring phenomena of circuit veterans suddenly being catapulted into big venues. It's one of the truly wonderful things about live comedy, that possibility of the long-term overnight success, the likes of John Bishop and Micky Flanagan knocking around the clubs for years then suddenly rubbing shoulders with Lady Gaga and Katy Perry at the 02.
You wouldn't want to pick out any current circuit names in particular here, as it takes a slightly miraculous perfect storm of the whole country just happening to watch the same panel show appearance - and that's a lot less likely in the Netflix/On Demand era: people only watch sport or talent shows live these days. Whichever comic is on Would I Lie To You? or Have I Got News For You straight after England play (probably badly) their most crucial World Cup game - that's the dream slot.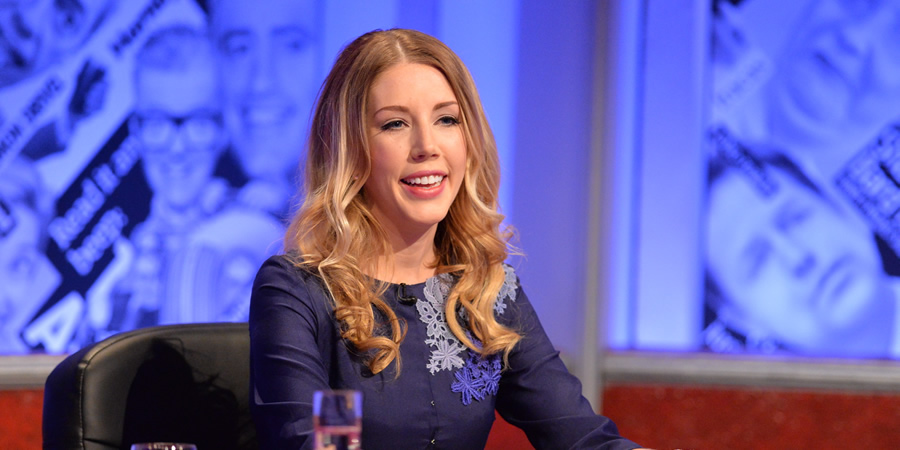 Speaking of panel shows, and the like: by this time next year, will we finally stop having to ask when female comics will get equal - or more - seat-space on TV comedy shows? The four-blokes-and-Katherine-Ryan format is getting a bit tired now, after all. It's a question that actually cropped up during an episode of Taskmaster, and credit to co-host/producer Alex Horne for admitting that their original 4:1 contestant ratio was a bit rubbish: they switched to 3:2 for series four and five - which were even better. It'll be interesting to see what happens with the forthcoming US version, co-hosted by Horne, but with Reggie Watts as Greg Davies.
In truth, to get to the point where the man/woman ratio is 3:2 and 4:1 the other way ("hang on, we'll get loads of complaints on Twitter - better stick a token bloke in") we'd need a shift in approach by a lot of comedy club bookers too, or a lot of talent will never get the chance to flourish. And by some male-dominated audiences, who clearly don't see enough female comics on TV to alter their archaic preconceptions. Let's finally break that vicious circle, eh? It's 2018 for goodness sake.