The 39 Steps
Win a pair of tickets to see The 39 Steps!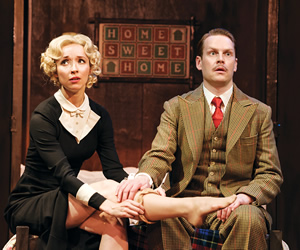 Alfred Hitchcock's classic spy thriller, The 39 Steps, brilliantly and hilariously recreated as the smash hit Olivier Award Winning show.
Follow our handsome hero Richard Hannay in this blissfully funny comedy thriller featuring four fearless actors playing 139 roles in 100 minutes of fast-paced fun. Complete with stiff upper lip, British gung-ho, devastatingly beautiful women and of course fabulous vintage costumes, The 39 Steps is a must see!
Seen by over 3 million people!
The Criterion Theatre
Piccadilly Circus, London W1V 9LB
www.love39steps.com