Royal Albert Hall Tickets
Win tickets to the Royal Albert Hall's first Elgar Comedy gig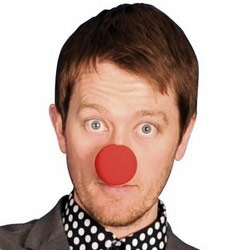 The Royal Albert Hall is opening its doors to established big-name comedians and cutting-edge comedy newcomers in the venue's recently renovated Elgar Room.
'Elgar Comedy' will play host to comedians including Doc Brown and Alex Zane over the coming months. First up though on the 27th January is master story-teller Alun Cochrane. You may have seen Alun on Michael McIntyre's Comedy Roadshow, Mock The Week and Never Mind The Buzzcocks. His effortlessly funny, self-deprecating, sharp-witted and hugely likeable style is a joy to behold.
Alun will be supported by Joe Lycett, an up-and-coming comedian described by Time Out as "one of the strongest emerging comedy talents we've seen in a long time."
We've got a couple of tickets to this first Elgar Comedy gig on Thursday 27th to giveaway. Just put your details in below to enter.
To find out more about comedy at The Royal Albert Hall and to book tickets visit www.royalalberthall.com