Pop Goes The Movies
Win a 7-film box set with Talking Pictures TV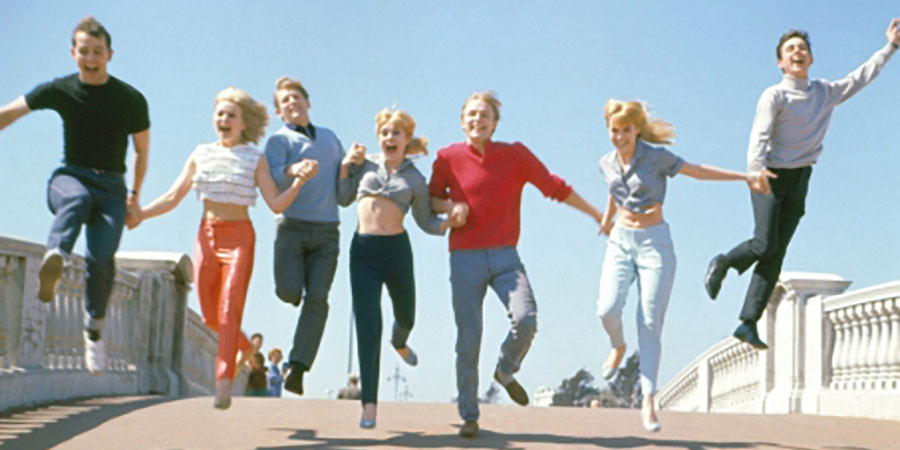 Talking Pictures, the TV channel specialising in archive film and television, is turning 1 year-old this month and continuing to entertain viewers with the finest film rarities on offer.
This Friday, 27th May, the channel presents a special day of Pop Goes The Movies - a full day of films from the late 1950s and 1960s with music at their heart.
From jazz legend Acker Bilk to Freddie and the Dreamers; Tommy Steele and The Small Faces; to Adam Faith, Cliff Richard and Jerry Lee Lewis; it's a day of comedy and drama the promises to provide hours of classic British film entertainment.
Notable comedies in the day's line-up includ Band Of Thieves (12:30 pm), Live It Up (10:50 am), and What A Whopper! (9:55 pm).
You can find Talking Pictures TV on Freeview and YouView channel 81; Sky channel 343; and Freesat channel 306.
To celebrate the channel's birthday and Pop Goes The Movies, we've got ten 7-film box sets to give away.
Included in the Films With A Beat collection are: Live It Up, Every Day's A Holiday, The Primitives, Be My Guest, Dateline Diamonds, The Golden Disc, Band Of Thieves, and a set of exclusive interviews with Acker Bilk from comic chat show Tell Me Another.