Win Mischief Movie Night In passes
Win Mischief Movie Night In passes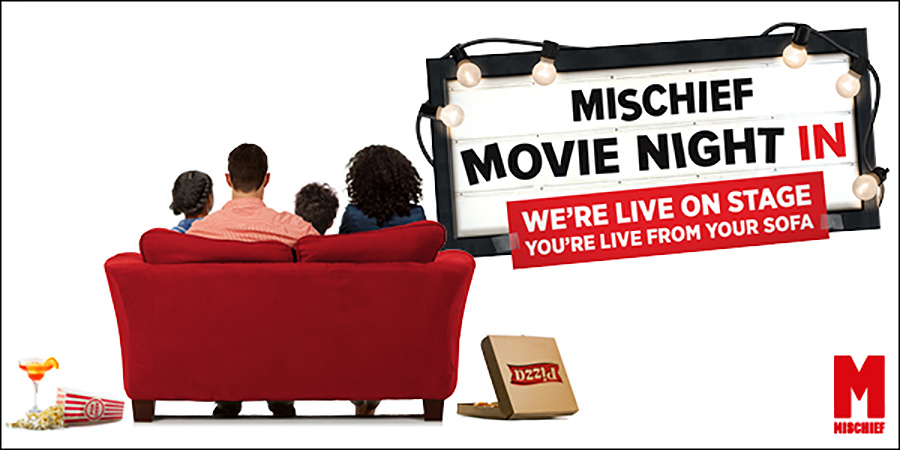 Mischief Movie Night In is an improvised movie directed by you!
Tune in to see the stars of The Goes Wrong Show live on stage at the Riverside Studios as they improvise a film decided by the audience.
Described by The Guardian as 'masters of improv' and The Telegraph as 'the funniest theatre troupe in Britain', Whatsonstage.com sums it up with 'it's nights like Mischief Movie Night that make it all worthwhile'.
The team are performing across July, with tickets just £10 per device.
Find out more and book at mischiefmovienightin.com