Leicester Comedy Festival VIP trip
Win a VIP trip to Dave's Leicester Comedy Festival 2015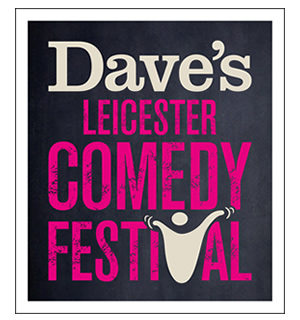 Dave's Leicester Comedy Festival runs from the 4th to 22nd February 2015. Across the 19 days hundreds of comedians will perform in 50 venues around the city.
As our preview explains, you can expect to see stars like Milton Jones, Dylan Moran, Simon Amstell, Jimmy Carr, Mark Thomas, Sara Pascoe, Stewart Lee and Nina Conti performing alongside a host of up-and-coming comics.
There's also a number of unique events to experience (look out for Euroversity Challenge, Hotel D'Comedie and Comedy in the Dark) and top stand-up competition finals like the prestigious Leicester Mercury Comedian of the Year, the Silver Stand-Up Competition and the second year of the UK Pun Championships.
Channel Dave has a VIP competition package to give away. One lucky reader will win an unforgettable day out. The prize package includes 2 nights in a hotel, a meal and tickets to 4 shows. Amazing!
Enter the competition on UKTV.co.uk
To find out more about Dave's Leicester Comedy Festival 2015, including a full list of what's on, and details of how to get there and where to stay, visit www.comedy-festival.co.uk