Jim Davidson tickets
Win a pair of tickets to Jim Davidson's London show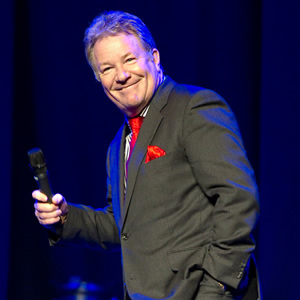 Ever had a really bad year? Jim Davidson had the worst one last year. You'll have no doubt read in the papers about his arrest and his long battle to clear his name.
All charges have now been dropped and thus Davidson is telling the full story - with gags mixed in of course - via his new live show. No Further Action sees Jim focusing on the story of his arrest and the nightmare 12 months that followed, the clearing of his name, and winning the heart of the nation all over again as a Big Brother champion.
The promoters explain: "Jim does all this in the only way he knows how, by entertaining people, something he's been doing to great acclaim for nearly 40 years."
On announcing the new show, the comedian himself said: "It was an interesting time, I had a rough ride for a while, but it's great to be back on stage doing what I love, and the best way of dealing with a nightmare is to talk about it! I always seem to find the funny side of things... even this! And then, for a finale, along came Big Brother! Wait till you hear the inside stories on that!"
The London leg of Jim Davidson's 53 date UK tour will take place on Saturday 22nd of November 2014 at The Hertford Road Social Club in Edmonton. For more information and tickets visit www.soundcraftltd.com