Jake Johannsen tickets
Win tickets to see Jake Johannsen at the Soho Theatre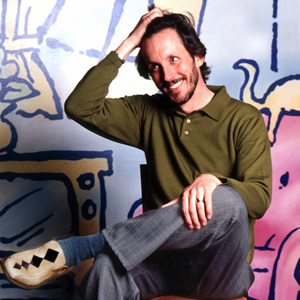 Jake Johannsen, the American comedian who has been performing stand-up for over 30 years now, is coming to the Soho Theatre in London this June.
Described by Time Out as "A quintessentially American stand-up... winning audiences with his likable storytelling style", Johannsen won the San Francisco Stand-Up Comedian Competition in 1986. Since then he's appeared on The Late Show With David Letterman 46 times, starred in various TV special, and received multiple award nominations.
Described as having a "subtle and intelligent comedic style", his profile points out "Not many comedians will devote six minutes to a single subject, especially one as seemingly mundane as a toaster."
Man versus machine, extra-terrestrials and relationships are just some of the eclectic themes that Johannsen reflects upon as a self-confessed raconteur of weird stories. To see him in action head to the Soho Theatre between the 23rd and 29th June 2015. Details & Tickets