Festival Of The Spoken Nerd merchandise
Win a Festival Of The Spoken Nerd prize bundle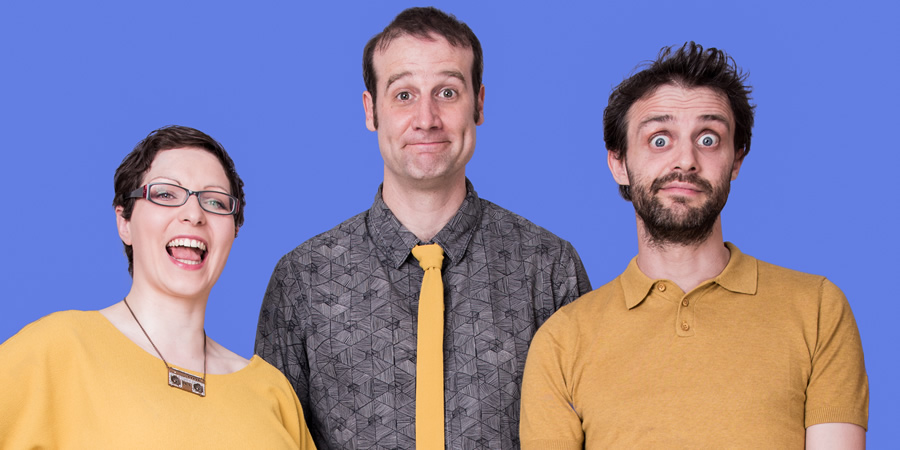 Festival of the Spoken Nerd - aka Helen Arney, Steve Mould and Matt Parker - have released their latest hit show You Can't Polish A Nerd on DVD, digital download... and floppy disk!
You Can't Polish A Nerd is the third show from the science comedy phenomenon who have been at the epicentre of the rise of science in comedy. Packed full of songs and spherical geometry, the intrepid trio go further than ever in You Can't Polish A Nerd to celebrate nerdiness in all its raw and unpolished glory. They're here to put the "ooh" into zoology, the "fun" into fundamental theorem of calculus and the "recursion" into recursion, creating the ultimate in audio-visual entertainment for nerds and non-nerds.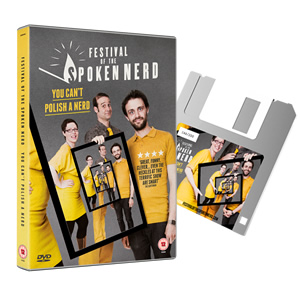 Festival of the Spoken Nerd say: "We're delighted to be releasing You Can't Polish A Nerd on DVD, digital download and Floppy Disk. Ignoring the title, we've spent the last 12 months polishing every last detail of the show, until it contains the only very best experiments, songs and stand-up. Plus: glitter cannons!!!"
The DVD and digital download is available now from Amazon.co.uk, HMV, iTunes, Google Play, Amazon Prime Video, YouTube Movies and Microsoft Store.
Meanwhile 227 limited edition thirty second clips of the show are available on 3.5inch Floppy Disk via festivalofthespokennerd.com. Finding a computer that has a floppy drive will be one challenge ahead if you pick this option, meanwhile if you want to watch the full show in this format you'll have to locate the owners of the other disks too!