Eric Morecambe - Lost and Found book
Win 'Eric Morecambe - Lost And Found' book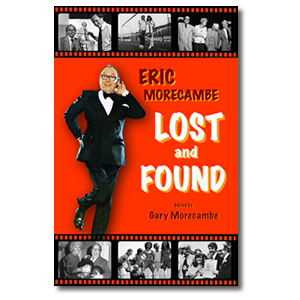 The book Eric Morecambe - Lost And Found, which was released just before Christmas, is proving popular in bookshops. We've got three copies to give away in this competition...
Twenty-seven years after his death, the nation still mourns and misses the 'one with the glasses'. Lost And Found could very easily have been called 'The Unpublished Eric Morecambe', collating as it does the very best of this British comedy great, but also a plethora of never before-seen material. Pulled together from a variety of dusty archives and private homes across the UK, this material includes notebooks, sketches, skits, musings, interviews and rare photographs of the comic genius that no one ever knew existed. The book also features memories and anecdotes from those who were close to and worked with the great Eric over the years.
In Lost And Found, Gary Morecambe (Eric's son) gives the British public the opportunity to view a host of these hidden interview transcriptions and photos first hand, and a rare insight into the man behind the legend.