Cuckoo - Series 1 DVD
Win Cuckoo Series 1 on DVD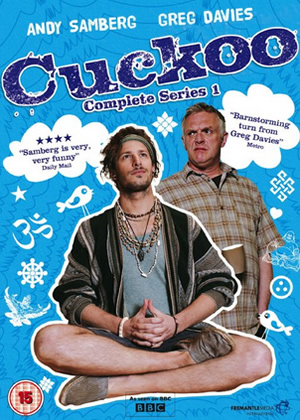 From the makers of The Office comes Cuckoo which pits Hollywood stalwart Andy Samberg (Brooklyn 911, Saturday Night Live) against British comedy giant Greg Davies.
Ken (Davies) and Lorna Thompson's (Helen Baxendale) daughter Rachel has returned from her gap year with a new husband, Cuckoo (Samberg) - self-appointed spiritual ninja. He is every parent's worst nightmare - a slacker full of outlandish, New Age ideas.
Ken and Lorna have no choice but to welcome Cuckoo into their family home - and if every Englishman's home is his castle, then this hippie has stormed Ken's fortress and plundered everything, most unforgivably, his princess.
The six-episode series is now available on DVD. Order from Amazon