Richard Briers biography
Win a copy of Richard Briers's new biography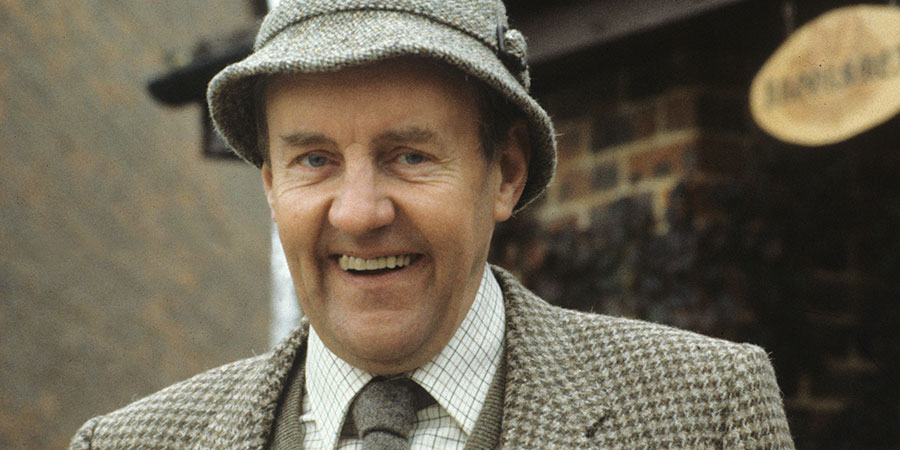 An icon of British television, Richard Briers died in 2013.
Five years later, and with the authorisation and full co-operation of his family, James Hogg - official biographer of Ernie Wise, Kenny Everett, and others - publishes More Than Just A Good Life, the actor's first and only official biography, on Thursday 27th September. It is available to order now.
Now probably best known for his roles in TV sitcoms The Good Life and Ever Decreasing Circles, Briers's talent and career extended much further, including serious drama, radio, film, and acclaimed stage roles - plus many other sitcoms now largely forgotten.
On the big screen Richard appeared alongside Raquel Welch, Robert De Niro, Denzel Washington, Kathy Bates and Michael Keaton, and he even taught Keanu Reeves how to act like Sir Henry Irving.
But it was on the stage where Richard felt most at home as, in addition to testing him as an actor, it would often satisfy his passion for taking risks. Appearances in the West End were often interspersed with pantomime seasons or a world tour playing King Lear alongside Kenneth Branagh and Emma Thompson. He was, as he always described himself, "just a jobbing actor".
Anecdote-rich, this revealing but celebratory book will also lift the lid on the stories behind the shows, films and plays that made up this extraordinarily prolific career, not to mention Richard's working and personal relationships with many of his best-known collaborators and co-stars.