Live Improv Ad Break
The UK's first improvised comedy advert break, shown on Comedy Central at 9.10pm on Monday 17th June 2013. Broadcast live, it was hosted by Rob Carter and starred improv group Mischief Theatre. Is this the future of advertising? Probably not, but an interesting experiment.
Featuring: Jonathan Burke, Henry Lewis, Dave Hearn, Nancy Wallinger, Rob Carter.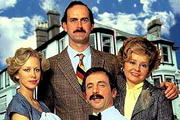 John Cleese is to oversee the first official Fawlty Towers stage adaptation in Australia next year. Read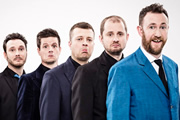 Sky Arts is making 12 scripted festive comedy short episodes featuring up-and-coming comic actors. Read