Rowan Atkinson - London 2012 Olympics Opening Ceremony
Rowan Atkinson's comic performance at the London 2012 Olympics opening ceremony. Although he was performing under his own name, there was certainly a hint of Mr Bean. Atkinson takes to the keyboard as Sir Simon Rattle and the London Symphony Orchestra play Chariots of Fire.

Sorry - the dark lords behind the Olympics have now deleted every copy of this video from the internet on copyright grounds. Seems they don't want people to enjoy it. If you live in the UK you can see the video via the BBC News website if you follow the link below.
Featuring: Rowan Atkinson, Simon Rattle.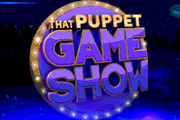 More details have been revealed about new Jim Henson Company series That Puppet Game Show. Read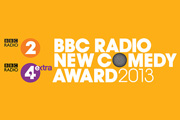 The BBC has launched its New Comedy Award talent-finding initiative for 2013, with entry details now available. Read