Rowan Atkinson - London 2012 Olympics Opening Ceremony
Rowan Atkinson's comic performance at the London 2012 Olympics opening ceremony. Although he was performing under his own name, there was certainly a hint of Mr Bean. Atkinson takes to the keyboard as Sir Simon Rattle and the London Symphony Orchestra play Chariots of Fire.
Featuring: Rowan Atkinson, Simon Rattle.
If this video doesn't work for you, the official version (in HD) can be played via the Olympics YouTube channel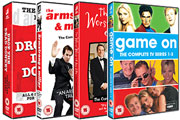 We've 5 comedy bundles to give away containing four complete series box sets from Hat Trick Productions. Enter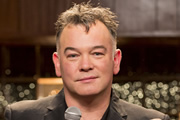 Stewart Lee is to publish a new book. Content Provider will feature a selection of his newspaper columns. Read