UKTV Dave orders undercover policeman pilot
Monday 10th December 2012 @ 2:23pm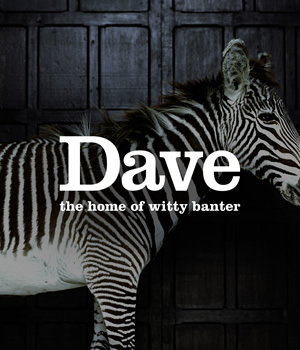 Digital channel Dave has reportedly ordered a sitcom pilot based around an undercover police officer.

According to TV Wise, commissioners at the network have given the green light for a broadcast pilot of Undercover, a project described as a spoof in the vein of Police Squad and A Touch Of Cloth.

Undercover has been written by Sacha Alexander (The Gigolos), Simon Dean (Headcases, Miranda) and Andy Milligan (The Sunday Night Project, Keith Lemon's LemonAid). Details about the acting talent involved in the pilot have not yet been revealed.

The pilot follows Chris, an undercover cop who has infiltrated an Armenian crime family. A former traffic cop, metrosexual Chris is over-analytical and way out of his depth.

Chris is tasked with bringing the family down, and he hopes to impress his tough handler Zoe in doing so. However, to complicate matters, he is just beginning to 'enjoy being part of a family he never had' and is getting used to the new found powers that being linked to a gangster family brings.

The project, which has been in development for more than two years, is a co-production between the relatively new Bonafide Films and established comedy producers Baby Cow.

Baby Cow Productions is currently working on a number of projects, including further series of Moone Boy, Starlings and Alan Partridge's Mid Morning Matters for Sky; and Peter Kay's new spoof, Malachy's Millions, for Channel 4. Meanwhile, Bonafide Films has filmed a teaser for the BBC called Little Bastard, with Daniel Rigby in the lead role.

Undercover will be screened on Dave in 2013. The channel has yet to officially announce what comedy projects it has in development for next year, however a new series of panel show Alexander Armstrong's Big Ask has already been filmed and is expected to broadcast by mid Spring.

Although there has been no official indication from UKTV, it is widely expected the network will also announce the commission of another series of Red Dwarf. The channel's much-publicised broadcast of Red Dwarf X, the first full new series of the sitcom for 13 years, brought record strong viewing figures to the channel, and recently both the cast and writer Doug Naylor have indicated in interviews they'd like to return for another run.

BBC Scotland recently broadcast a mockumentary pilot about police officers called Scot Squad, and Sky1 is currently working on more episodes of A Touch Of Cloth. Meanwhile the ABC network in America is re-making 2006 BBC police sitcom Feel The Force.
Latest News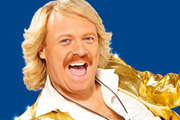 A TV sketch show is reportedly being developed by ITV for the comedy character Keith Lemon.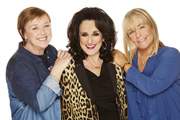 Hit sitcom Birds Of A Feather is to return for a landmark eleventh series, its second since being revived by ITV.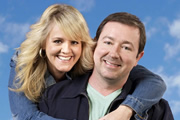 Sky Living has ordered a fourth series of Mount Pleasant, the comedy drama starring Sally Lindsay and Daniel Ryan.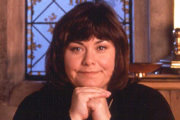 Dawn French is to perform a special Thought For The Day on Radio 4 in character as Geraldine Granger from the hit BBC sitcom The Vicar Of Dibley.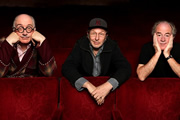 The original cast of Douglas Adams's comic sci-fi radio sitcom The Hitchhiker's Guide To The Galaxy are to reunite for a new recording.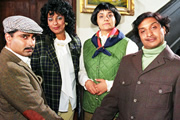 The hit BBC sketch show Goodness Gracious Me is to be resurrected for a special one off edition to celebrate 50 years of BBC Two.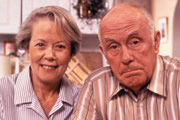 A look back at 1990, the year that saw Mrs Thatcher leave No 10, the Buckets and Meldrews appear on TV... Read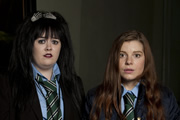 This week on TV you can be terrified by some evil mischief in Inside No. 9; plus much more. Summary: Read