Peter Kay hints Phoenix Nights could return
Thursday 6th December 2012 @ 1:40pm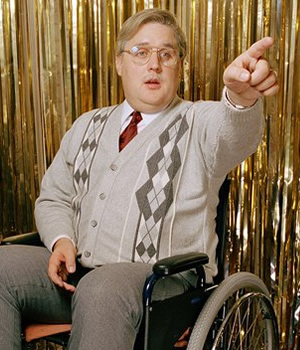 Peter Kay has indicated that he could bring back Phoenix Nights for another series.

The hit sitcom, which ran on Channel 4 in 2001 and 2002, was set in a working men's club and cemented Kay as a TV star.

Speaking in an interview which is due to be televised on Channel 4 tomorrow night, Kay reveals he has been thinking about a new series of the comedy.

Referring to Brian Potter, his character in the show (pictured), he says: "I love that character, and I would love to go back and do him again. I would love to do more. I just didn't want the quality to wane and I had done two series back-to-back.

"Over the years I keep writing things down. I wrote something the other week - Brian books [the band] the Drifters, Jerry books the Drifters, someone else books the Drifters. There are 12 Drifters in the club, because there is always loads of Drifters... and four of them are in turbans. They are like 'what are we going to do with all these?'."

Kay, speaking to interviewer Danny Baker on Peter Kay - In Conversation, also joked: "I'm playing a 54-year-old disabled man, I can only become more like him."

Speaking about working men's clubs in general, the comedian added: "The tragedy of the comedy is that this is a dying industry and not a lot of people are going any more. When I grew up my dad spent most of his life in them and would take me to Christmas parties at the Labour Club, Anglers' Club, and St Gregory's, where we even filmed it. My dad was even pulling me down to Christmas parties when we were 15 because he worked out it was £3, but you got a selection box and a toy he could give to my nephews. He was getting out more than he was putting in."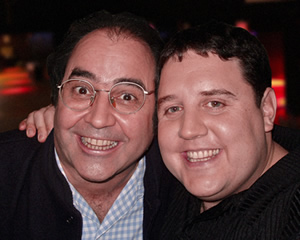 The comedian also reveals in the interview that there has been a deliberate strategy to stop the comedy being repeated too often on TV. He saidc to Baker: "I don't like Phoenix Nights being shown a lot. I have avoided them being shown non-stop on Dave or GOLD."

He explained that he thinks repeating a comedy too often can do damage to a show: "It has kind of killed Only Fools And Horses because it is always on. I think Only Fools And Horses is kind of on a pedestal and that has kind of diluted its quality, because it is always on. I just think sometimes you should keep things back."

Kay has been criticised this year for launching another 'cash in' stand-up DVD for Christmas. His Live & Back On Nights release consists nearly exclusively of documentary of his 2011 tour, with a mere few minutes of previously unreleased material.

As reported last month, Kay has indicated he has tired of live stand-up performing, saying on Radio 2 recently: "I think the thing with stand-up is, you've got to respect the 'cycle'. It may take a few years to want to do it again. Hopefully I'll feel like I really want to go back and do it. But I feel like I've overdosed on that for a while and I just want to go back and do some acting."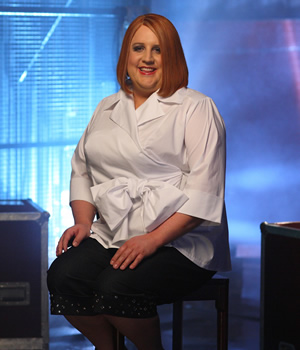 The Bolton comedian's last TV show was Britain's Got The Pop Factor And Possibly A New Celebrity Jesus Christ Soapstar Superstar Strictly On Ice - a spoof of reality TV shows in which he played a singer called Geraldine McQueen - aired on Channel 4 in 2008. The show was met with mixed reviews and, as Kay admits in the new TV interview, "Geraldine wasn't to everyone's taste. My mum didn't like it but she had all the clothes after, so every cloud..." He added: "I did think I looked nice as a woman, which I found odd. I found myself looking at tops in M&S, which was a bit weird."

It should be stressed that a new series of Phoenix Nights has not been commissioned. First, Kay is involved in a one-off special for Channel 4 called Malachy's Millions.

A spoof of the Secret Millionaire TV format, the programme, which will be shown in 2013, will see Kay play Malachy Mooney, a man who has made his money through his coach empire The Mooneys, with its tagline 'Taking You Away From Everything You Know'.

Kay wrote Phoenix Nights with Dave Spikey and Neil Fitzmaurice, and this is not the first time it has been hinted the show could return. Kay fell out with both Spikey and later Fitzmaurice after the show finished, but their relationships have since been repaired.

Talking to The British Comedy Guide last year in an exclusive interview, Dave Spikey said: "That 'break-up' was massively blown up by the media... we did have a bit of a fallout, but it was something and nothing in a way. You know, when you're working together with people in close proximity you do have these big arguments no matter where you work."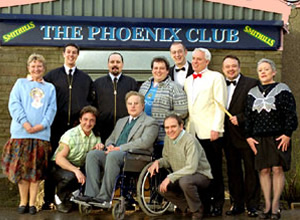 Spikey explained: "Basically he got offered this Writers Guild Of Great Britain Award... for Phoenix Nights and, well, there were three writers on it, but as far as the Writers Guild were aware for some reason, there was only the one - Peter. We just didn't think Peter would accept it and then he did... but we then went on to The British Comedy Awards and he gave us a bit of a mention then."

The writer and stand-up comic also said: "We've all done very well out of Phoenix Nights in one way or another... but, yeah, to answer the question about whether I'd work with him again - I'd love to because Phoenix Nights was great... and if Peter came and said let's collaborate on a film, a special, whatever, I'd be very interested."

Spikey & Fitzmaurice are currently working on scripts for Glitterball, a potential BBC One pilot based around the colourful characters who take part in amateur ballroom dancing.

Peter Kay - In Conversation will be on Channel 4 on Friday 7th December 2012 at 9pm.

Below is a video from Phoenix Nights, in which the club discover they have accidentally ordered an inappropriate bouncy castle for their family fun day:


Latest News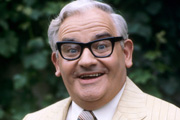 The BBC has announced the creation of an annual Ronnie Barker Comedy Lecture, named in honour of the late writer and actor, and intended to address key current themes in British comedy.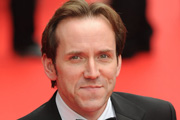 Ben Miller will be reunited with the writers of The Worst Week Of My Life, Mark Bussell and Justin Sbresni, for new BBC One sitcom I Want My Wife Back.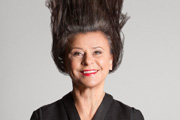 Comedian Tracey Ullman, whose 1980s US series gave birth to The Simpsons, is to make a brand new series for the BBC, more than 30 years since last working for the corporation.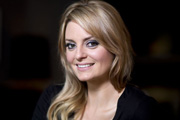 Morgana Robinson has been awarded her own sketch show pilot for BBC Two. Morgana & Friends will explore the world of celebrity both on and off camera.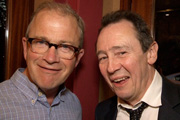 BBC Two has confirmed it has commissioned a one-off programme celebrating the 25-year working partnership of Harry Enfield and Paul Whitehouse.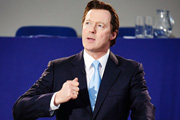 Rory Bremner will follow up his Coalition Report programme with an Election Report special after May's General Election.