Guest stars announced for second series of This Is Jinsy
Thursday 6th December 2012 @ 10:45am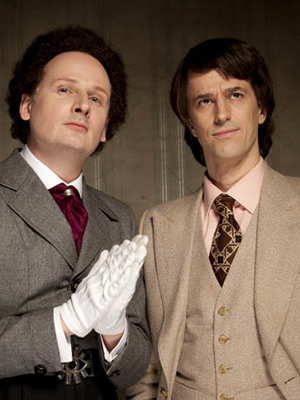 Sky Atlantic has today announced a raft of well known guest stars for the second series of its surreal cult sitcom This Is Jinsy.

The brainchild of Guernsey-born duo Chris Bran and Justin Chubb, This Is Jinsy is a comedy series focusing on the eccentric residents of the fictional island Jinsy, particularly its government, run by Arbiter Maven (Chubb) and Operative Sporall (Bran).

The show started life as a pilot on BBC Three, but Sky took the show to series in September 2011, gaining a British Comedy Award nomination in the process.

To launch the series last year, Sky hired a number of stars to make cameo appearances in the show. These included David Tennant, Catherine Tate, Simon Callow, Peter Serafinowicz, Brian Murphy, Nigel Planer and KT Tunstall. They are now repeating this strategy for the second series.

Sky says: "The second series will head back to the island to find Maven and Sporall with a host of new characters, some returning favourites and plenty of songs in the finest Jinsy tradition."

The first episode will see a guest spot from Stephen Fry as Dr. Bevelspepp. Bevelspepp is a tweedy professor with a floppy quiff, who uses his encyclopaedic knowledge of Jinsy to help save the island from an invasion of rampaging hair.

Also making their debut in the first episode will be Greg Davies as Jennitta Bishard, a 'delightfully sinister figure' who delivers punishments to residents across the island from the safety of her TV studio. This character will appear in multiple episodes, and is similar to the character Harry Hill played in Series 1.

The following actors will also make guest appearances across the 8-part series:

Katy Brand will be guest starring as Madame Astralina, a flamboyant psychic who obtains her readings from a pen of rats.

Ben Miller will play the Chief Accountant of Jinsy, as well as the role of his daughter Berpetta, a drunk, hefty, buck-toothed accountant.

Dame Eileen Atkins will guest as Miss Penny, a school-mistress with a massive dome of pinned hair who teaches Extreme Etiquette for Girls.

Sir Derek Jacobi is starring as Robunce Barnatty, the eldest resident of Jinsy island, at 98 cycles old.

Stephen Mangan plays Mr Lovely, the owner of Mr Lovely's Lovely Jumper Shop with a penchant for all-in-one knitted bodysuits.

Phil Davis will star as ex-Arbiter Roley Jenkins who lives in a large Manor House with his wife Joan.

Olivia Colman will play Joan, Roley Jenkins' wife. Both she and her husband are very elderly with very questionable hygiene.

Rob Brydon will play Jinsy singing sensation, Rex Camalbeeter, who likes dressing up as a female badger and singing about it.

Greg Davies will play Jennitta Bishard, a delightfully sinister figure who delivers punishments to residents across the island from the safety of her TV studio.

Plus KT Tunstall will pop up again, this time as Meb Twaheely, the singer of Jinsy's third most famous folk band, Twaheely Transfix.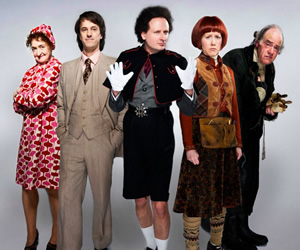 It has also been confirmed today that Matt Lipsey (Psychoville) will return as the show's director, with series regulars Alice Lowe, Janine Duvitski and Geoff McGivern signed up to return as Soosan Noop, Mrs Goadion and Trince.

This Is Jinsy forms part of Sky's significant investment in British TV comedy. The network has announced that, by 2014, it expects to be investing £600m a year in original British programming. It is a strategy that has already resulted in the broadcaster becoming a key player in British comedy production. At this year's British Comedy Awards, the results of which will be announced next Wednesday, Sky shows make up three of the four nominations in the Best New Comedy Programme category.

The second series of This Is Jinsy is expected to be shown on Sky Atlantic at the start of 2014.

Below is the trailer that was used to promote the first series of This Is Jinsy:



And below is a clip showing singer KT Tunstall in the show, almost unrecognisable as Briiian Raggatan. Sky Atlantic has confirmed that KT Tunstall will also appear in the new series. This time she will play Meb Twaheely, the singer of Jinsy's third most famous folk band, Twaheely Transfix, who are best known for their ode to the gloved hand, entitled Mittens.


Latest News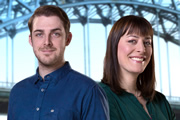 Boy Meets Girl is set to return for a second series on BBC Two, according to reports.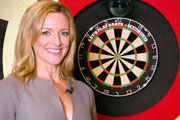 Comedians will line up again for a new series of Let's Play Darts, this time in aid of 2016's Sport Relief campaign.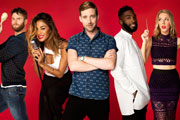 Joel Dommett has been announced as the final regular team member for Sky1's new panel show about music, Bring The Noise.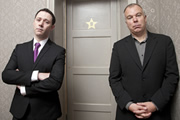 Inside No. 9, the comedy anthology series created by and starring Reece Shearsmith and Steve Pemberton, is to return to BBC Two for a third series.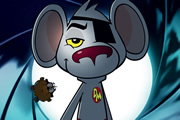 Danger Mouse is set to hit the big screen, following the classic ITV cartoon series' high-profile relaunch for CBBC.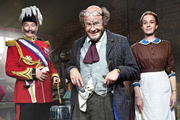 Filming is underway on The Further Adventures Of Professor Branestawm, a second episode of the show in which Harry Hill plays the famous inventor character.