Third series of Fresh Meat ordered
Thursday 22nd November 2012 @ 6:58pm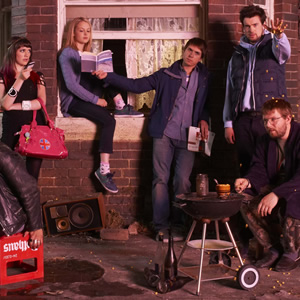 Channel 4 has ordered another series of Fresh Meat, its university-based comedy drama.

The news of a third series commission has been expected for a while, as the second series - which is currently airing on Tuesday nights - has been well received by both critics and audiences.

The network has yet to be officially confirm the commission, but Jack Whitehall revealed the news in a magazine interview.

Speaking to Shortlist as part of an interview promoting his new DVD, he said: "We've just had a third series commissioned, so that's great. I don't know how many they plan to do, but I love doing it."

However, the stand-up star and actor did express frustration at the schedule slot the show has been given, saying: "I just wish it had a better slot on Channel 4. Students will find it, but it would be nice if it got more of an audience who don't know about it, and I'm not sure it will get that on Tuesday night after Jewish Mum Of The Year."

The first episode of the second series attracted 1.09 million viewers at the start of October, with this week's - the seventh of eight episodes - averaging 1.10 million viewers across the hour. The show is also popular on the network's online catch-up service 4oD, and, this series, is supported by a interactive website

Created by Peep Show writers Jesse Armstrong and Sam Bain, the comedy drama stars Whitehall as posh student JP, Joe Thomas as thoughtful Kingsley, Charlotte Ritchie as intelligent Oregon, Kimberley Nixon as enthusiastic Josie, Zawe Ashton as eccentric Vod and Greg McHugh as reclusive Howard. All the main cast are expected to return for the next run. No timescales have been announced, but it is likely that Series 3 will debut in the autumn of 2013.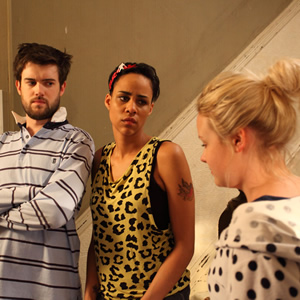 Bain and Armstrong's better known sitcom, Peep Show, returns for a new, eighth series this Sunday.

Speaking in the Shortlist interview, Whitehall said the headmaster of Stowe, the public school which his Fresh Meat character JP comes from and is gently mocked in the programme, has asked him to speak at their 90th anniversary. The comedian told the magazine: "If I'm not filming, I'll definitely do it. I feel it's my duty. Having given the school such a bad name through this character, it'd be nice to give something back [laughs]."

Whitehall is currently writing a second series of his BBC Three sitcom Bad Education. He hinted: "There's an idea that Fraser [the headmaster, played by Mat Horne] will sell the school to a Nigerian ambassador. I also read something in the paper about a load of gypsies arriving at my old school [Marlborough] and camping on the idyllic front courtyard. So, who knows, that could get included, too."

Series 2 of Fresh Meat concludes on Tuesday 27th November with an episode in which [minor spoiler alert] Josie comes to an important decision, Kingsley finds himself accidentally moving in with Heather, Sabine has news to blow Howard's mind, and Oregon's relationship with Dylan comes to a head.

Below is a online video extra for the series, in which JP interviews Kingsley and Oregon about the band they formed, and it also includes extracts from their music video. For more web-exclusive videos see our Fresh Meat videos page


Latest News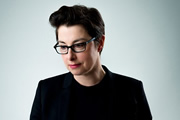 BBC Two has announced Insert Name Here, a new panel show. Sue Perkins will host, with Richard Osman and Josh Widdicombe acting as team captains.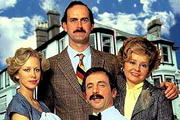 John Cleese is to oversee the first official Fawlty Towers stage adaptation. Fawlty Towers - Live on Stage will launch in Australia in August 2016.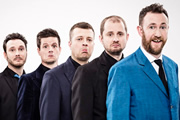 Sky Arts is making 12 scripted comedy shorts for Christmas featuring up-and-coming comedians. Stars include Nish Kumar, Limmy and Twisted Loaf.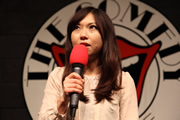 Japanese stand-up Yuriko Kotani has won the 2015 BBC Radio New Comedy Award, after a public vote.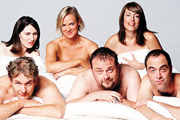 Hit ITV comedy drama Cold Feet is to return for a brand new sixth series, it has been confirmed. James Nesbitt, Robert Bathurst, Hermione Norris, John Thomson, and Fay Ripley will reprise their roles.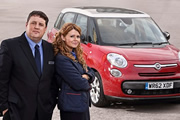 Car Share, Catastrophe, Detectorists, Inside No. 9, The Keith Lemon Sketch Show and People Just Do Nothing are amongst the nominees for the Broadcast Awards 2016.