Robert Llewellyn to star in Kickstarter-funded British sitcom
Thursday 22nd November 2012 @ 5:02pm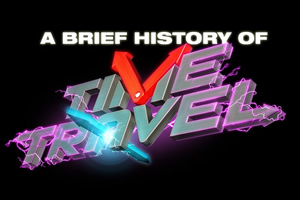 It has been announced today that the first British sitcom project has been successfully financed via the Kickstarter crowd funding website.

Kickstarter, a website via which fans can pledge money towards a project they want to see made, has been running in America for a number of years, successfully finding funding for various technological and creative projects. The website launched to UK creators on 31st October, and less than a month later the first British sitcom has emerged fully-funded.

A Brief History Of Time Travel is an audio series based around three people stuck in the past with a broken time machine. It will follow the adventures of Eric Street, a time-displaced accountant; Miles Wanderlust, a mad inventor; and Nina Seventeen, the special agent tasked with bringing them to temporal justice.

Created by James Hunt and Seb Patrick, the six 30-minute episodes will now go into production as the project has passed £4,000. At the time of writing 109 people have pledged an average of £37 towards the project.

The audio shows are expected to be ready by August 2013, at which point they'll be made available to the public to buy. Those that have pledged £1 via Kickstarter will receive the first episode, whilst those that have pledged £5 or more will receive the whole series at no additional cost.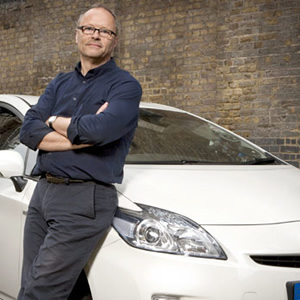 Robert Llewellyn (pictured), well known to sci-fi comedy fans as mechanoid Kryten in Red Dwarf, will narrate the show.

The creators say: "Following a tradition set by British sci-fi sitcoms Red Dwarf and The Hitchhiker's Guide To The Galaxy, the series sees the characters thrown into a new period each week as they attempt to get home without damaging the timeline."

James Hunt says: "We're genuinely flattered that so many people have already taken a chance on bringing our idea to life, and obviously it doesn't hurt that the very generous Robert Llewellyn agreed to appear. Red Dwarf is definitely one of our primary influences on this project, so we feel unbelievably lucky to have such a direct connection to it."

Seb Patrick adds: "If people are interested in listening to the show then they can still pledge on the Kickstarter page before the shutters come down on November 30th and production begins. All the money is going into the production - James and I are working for free on this because we really believe in the project.

"The series will be available to buy eventually, but all Kickstarter backers will get a free, exclusive prequel episode as well as the opportunity to pledge for other, more tangible rewards, such as a script-book or even a producer credit."

The show's Kickstarter page explains more about the aims of A Brief History Of Time Travel and what fans will get if they pledge money. It also features 'Case File' images giving an overview of the plot and characters.

Below is a five minute audio trailer Hunt and Patrick have produced to give an idea of what A Brief History Of Time Travel will sound like:


BBC radio stations have, until recently, been almost exclusively responsible for original British audio comedy programmes. However, the Kickstarter funding news comes on the same day that Rik Mayall has
released a new audio comedy
,
The Last Hurrah
, as an online download.
A number of British comedy projects are now being added to Kickstarter. Others current seeking funding on the site include
The Fitzroy
, an ambitious live action, black comedy feature-film set in an alternative post-apocalyptic 1950s on a submarine hotel; and
The Barstewards
, a late-night animated sitcom based around a family who have taken over a bar at a seaside town.
See Also:
How to fund your comedy project via Kickstarter
Latest News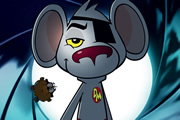 Alexander Armstrong, Kevin Eldon and Dave Lamb will voice the new series of Danger Mouse, due on CBBC next year.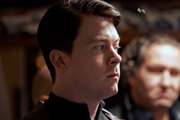 TV channel Dave has announced it has ordered Undercover, a new sitcom about a covert police officer. Daniel Rigby will take the lead role.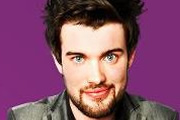 Jack Whitehall is to host Feeling Nuts, a one-off Channel 4 comedy show which aims to help spread understanding of the risks of testicular cancer.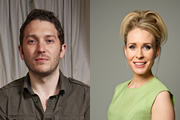 Jon Richardson has asked his girlfriend - fellow stand-up comedian Lucy Beaumont - to marry him. She has accepted his proposal.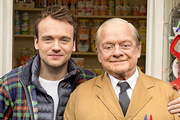 A full series of Still Open All Hours is now filming with cameras rolling in Doncaster. All the main cast from the Christmas special are due to return.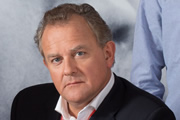 W1A, the sitcom which mocks the BBC's management culture, is to return for a second series in 2015.