American version of Have I Got News For You piloted
Saturday 10th November 2012 @ 8:21pm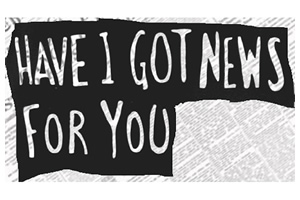 Have I Got News For You, the BBC's flagship topical comedy series, could be set to become a hit in America.

Last night (Friday 9th November) a not-for-broadcast pilot episode was filmed for executives at the TBS channel to review.

Jimmy Mulville, the founder of Hat Trick Productions, which has made the UK version of HIGNFY since its inception in 1990, flew to New York on Monday to oversee the project.

Hat Trick has previously successfully exported Whose Line Is It Anyway? to the US, and is currently working with Showtime on a third series of the sitcom Episodes. A re-working of its family-friendly sitcom Spy for American audiences is also under way.

Cable station TBS - Turner Broadcasting System - is part of the Time Warner media empire, alongside brands such as Cartoon Network and CNN. Focusing on comedy, its schedule mainly consists of repeats and the current line-up includes Friends, Everybody Loves Raymond and Seinfeld.

Some of the channel's original formats include Meet The Browns, Are We There Yet? and Tyler Perry's For Better Or Worse. As of 2013, TBS will take over from ABC in making and broadcasting the US sitcom Cougar Town, too.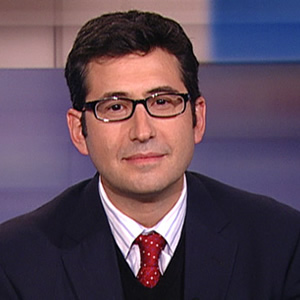 Sam Seder (pictured), a US stand-up comedian and talk show radio presenter, hosted the pilot edition last night. He currently presents a daily political radio show called The Majority Report, and regularly performs politically-inspired stand-up. In 2004 Seder was briefly detained by the Secret Service after trying to find a homosexual Republican to speak on-air during coverage of the Republican National Convention.

Although it has not been officially confirmed, it is believed that the team captains taking part were Michael Ian Black, a stand-up comedian and poker player, who is a regular Twitter user with nearly 2m followers; and Sherrod Small, a New York born stand-up comedian who is a cousin of Chris Rock.

With Barack Obama re-elected as President earlier in the week, unsurprisingly much of the pilot was taken up with discussion of the election. The taped episode will now be viewed by executives at TBS who will decide whether or not to order a series.

Asked on Twitter "Will the UK get to see the US version of HIGNFY?", Jimmy Mulville responded "No, it's an unbroadcast pilot for TBS. If it gets a series, maybe."

When another Twitter user cheekily asked: "Will your host lose his job after shagging prostitutes in the American version?", the producer's tongue-in-cheek response was, "Hope so".

This is the third time an attempt has been made to export Have I Got News For You to the States. Most recently, in November 2009, a pilot was recorded for the NBC network, with Sam Seder again as the host. Michael Ian Black also appeared in that pilot as a team captain, with Greg Giraldo - a circuit comedian who died in 2010 following an accidental overdose of prescription medication - appearing as the other captain. NBC opted not to continue with the project.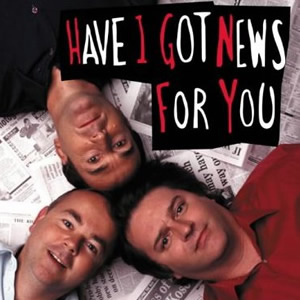 Whilst the comedy panel show format is very prevalent in the UK, with multiple shows on both radio and television each week, including hit shows like 8 Out Of 10 Cats and Mock The Week, the format has yet to take hold in America.

Multi-guest improv format Whose Line Is It Anyway? ran for many years in the United States from the late 1990s, and Graham Norton presented a show called Would You Rather? on BBC America in 2011, but the American TV landscape still mainly consists of sitcoms, stand-up specials and late-night talk shows.

Last night also marked the 10th anniversary of guest hosts on the UK version of HIGNFY. Since Angus Deayton was sacked from the show due to tabloid revelations about his private life, there have been 85 different guest presenters helming 179 episodes. HIGNFY has run for 22 years to date, and the next series (Series 45) will see the show pass the 400 episode mark.

American TV networks are currently looking to British TV for a number of new format ideas. As previously reported, British comedies currently being re-made or piloted in America include Gavin & Stacey, White Van Man, Misfits, Rev, Getting On, Only Fools And Horses, Whites and Feel The Force.

Below is a video from Thursday, in which Sam Seder presenting Majority Report talks about Fox News's reaction to Obama being elected as President:


Our Guide to 'Have I Got News For You'
Latest News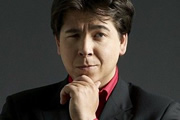 Stand-up comedian Michael McIntyre will host a one-off Easter special for BBC One.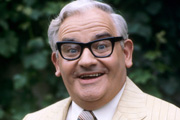 The BBC has announced the creation of an annual Ronnie Barker Comedy Lecture, named in honour of the late writer and actor, and intended to address key current themes in British comedy.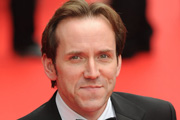 Ben Miller will be reunited with the writers of The Worst Week Of My Life, Mark Bussell and Justin Sbresni, for new BBC One sitcom I Want My Wife Back.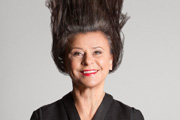 Comedian Tracey Ullman, whose 1980s US series gave birth to The Simpsons, is to make a brand new series for the BBC, more than 30 years since last working for the corporation.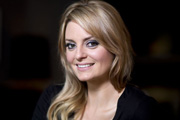 Morgana Robinson has been awarded her own sketch show pilot for BBC Two. Morgana & Friends will explore the world of celebrity both on and off camera.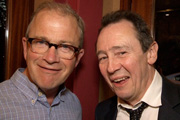 BBC Two has confirmed it has commissioned a one-off programme celebrating the 25-year working partnership of Harry Enfield and Paul Whitehouse.