Kayvan Novak working on Facejacker movie
Thursday 8th November 2012 @ 7:16pm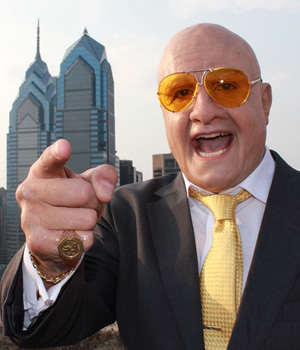 Kayvan Novak has revealed he's working on a film version of his prank TV show Facejacker.

The format, which is a spin-off from his hit prank call show Fonejacker, sees the actor don various disguises to pull pranks on members of the public. Characters include many times divorced car salesman Terry Tibbs (pictured), irritating complaint monger Dufrais and charlatan art critic Brian Badonde.

The show has run for 11 episodes on Channel 4, with Series 2 having broadcast in March this year.

However the actor, who won a British Comedy Award for his role in the film Four Lions, has stressed that the project is only in its early stages.

Promoting Full English, a new Channel 4 animated comedy series in which he supplies the voices of two lead characters, Novak said: "The skeleton is there. It will have all your favourite characters and it will be in the UK and abroad and will be very funny. It will be exciting, but don't get too excited too quickly."

He added: "If there is a film, which I plan there to be, it will be out in 2014 because making films is a very slow process."

Facejacker isn't the only British comedy series currently being adapted for the big screen. Following on from recent releases including Keith Lemon: The Film and The Inbetweeners Movie, other feature spin-offs in development include an Alan Partridge movie, an Absolutely Fabulous adaptation, a film of recent sitcom hit Miranda, and a big-screen version of BBC Three sitcom Ideal, starring Johnny Vegas.

Earlier this year Novak filmed a pilot called Verry Terry, in which he interviewed celebrity guests in character as Terry Tibbs. Although widely promoted by Channel 4 for its August transmission, the network has not announced a series commission.

Below is a clip from the first series of Facejacker in which Novak, as Terry Tibbs, causes chaos on a shopping channel broadcast when he swears live on air:


Latest News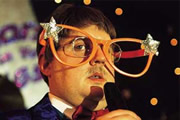 Newspaper reports suggest that Peter Kay is working on bringing his hit sitcom Phoenix Nights back for some live shows for Comic Relief.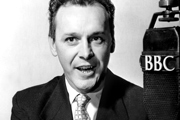 Bill Kerr, who played Tony Hancock's dim-witted Australian sidekick in Hancock's Half Hour, has died at the age of 92.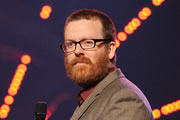 Frankie Boyle has blasted TV commissioners for not taking risks, and criticised Mock The Week for no longer talking about important topics.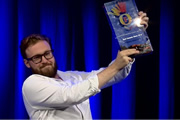 The results of the prestigious Foster's Edinburgh Comedy Awards 2014 have been announced. John Kearns, Alex Edelman and Phil Ellis are the winners.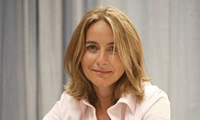 BBC One has ordered a comedy drama series based on Emma Kennedy's best-selling book, The Tent, The Bucket and Me.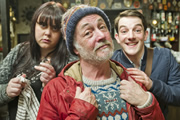 BBC One has ordered Mountain Goats, a sitcom about a mountain rescue team. The comedy was piloted earlier this year under the title Miller's Mountain.