Jo Brand hosting chat show about social dilemmas
Monday 5th November 2012 @ 4:02pm by
Aaron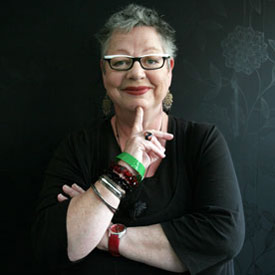 Stand-up comic and Getting On star Jo Brand is to host a pilot chat show about awkward social situations.

Help Me I'm Human is a new format being developed for Sky1 by Hat Trick Productions, the company behind hits ranging from Have I Got News For You to Father Ted and Room 101.

The show was previously tested in July 2011 as Guilty Party, with Pulling and Dead Boss star Sharon Horgan as host, but is now to be filmed for a broadcast episode.

Hat Trick say about the show: "How often can you say 'pardon?' when you don't understand someone's accent? How do you know whether to hug, kiss or handshake? What's your strategy when you've met someone in a supermarket, had a chat and said your goodbyes only to bump into them again at Frozen Foods? How long do you have to stand holding a door open when the person approaching it is walking very slowly?

"Jo Brand will be joined by three celebrity guests in the studio, and a cast of comedy actors to help us confront these buttock clenchingly awkward dilemmas head on, and maybe even confess some of our own gaffes along the way. By the end of the show, you will have been given a possibly useless, but highly entertaining guide to modern social dilemmas. The Dos. The Don'ts. And the Definitely Definitely Don'ts."

The pilot is being recorded on Tuesday 11th December at Elstree Studios in Hertfordshire. To apply to be in the audience visit our free tickets page

Alongside starring in a third series of hospital comedy Getting On, which she also co-writes, Brand recently hosted a second try-out for her own panel show, Jo Brand's Great Wall Of Comedy. That format sees two teams challenging each others' knowledge of comedy classics from Only Fools And Horses to Gavin & Stacey.
Our Guide to 'Help Me I'm Human'
Latest News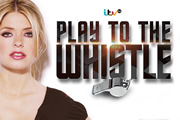 Holly Willoughby has signed up to present Play To The Whistle, a new comedy panel show for ITV focused on the world of sport.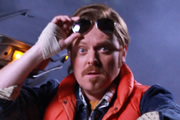 The character Keith Lemon is to star in a one-off special on ITV2 celebrating the 30th anniversary of the first Back To The Future film.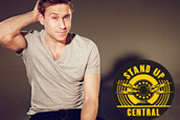 Russell Howard's Stand Up Central, which launches in April, will feature guests including Doc Brown, Katherine Ryan and Joe Wilkinson.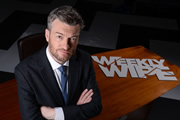 Charlie Brooker will return to BBC Two in the run-up to the May General Election with a new Wipe special focusing on the political campaign.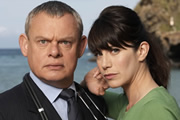 Martin Clunes and the rest of the Doc Martin cast are now in Cornwall to film Series 7 of the hit ITV comedy drama.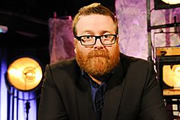 Frankie Boyle will follow the popularity of his 2014 Scottish independence referendum special with a new iPlayer programme about the May General Election.