John Bishop to present end-of-year stand-up shows for BBC One
Friday 26th October 2012 @ 1:07pm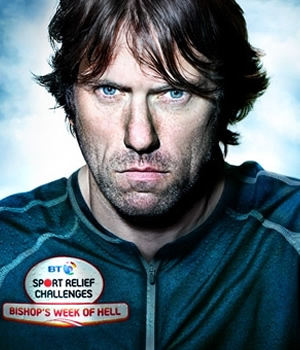 John Bishop is to present a two-part stand-up special for BBC One this December, looking back on the highs and lows of 2012.

John Bishop's Big Year will see the Liverpudlian comic look back at "incredible 2012 events", including the Olympics and the Queen's Jubilee celebrations. The show will also try to make light of the gloomier topics of the year, including the recession and England's football defeat, plus joke about one of the wettest summers since records began.

However, the Jimmy Savile scandal is not expected to be a topic that Bishop looks at. An insider told The Mirror: "I don't think anyone's ready to joke about that yet".

Much like John Bishop's Britain, the programmes are expected to utilise specially filmed clips and archive footage. The show will be recorded in front of a live audience close to the transmission date in December.

2012 has been a big year for John Bishop. It is the year he embarked on his first arena tour; and the year in which he undertook a charity triathlon challenge involving cycling, rowing and running 290 miles in five days (pictured). Describing it as "a week of hell", Bishop raised over £1.6 million for Sport Relief in the process.

John Bishop says of his new TV show: "At the end of every year newspapers and magazines often do a summary of the world in pictures reflecting back on the year just passed. John Bishop's Big Year is a much more alive version of those retrospectives - with footage from actual events interspersed with our very own comedy sketches and narratives, celebrating what has been a momentous year."

BBC Executive Producer Karl Warner adds: "2012 has been a massive year for Great Britain and who better to make sense of it all than John? We're thrilled to be making a new Comedy Entertainment show with him."

Recent years have seen a number of similar retrospective specials. In 2009 and 2010 the BBC broadcast a light hearted review show called Unwrapped With Miranda Hart. Meanwhile, ITV have broadcast two end-of-year stand-up specials under the title The Comedy Annual, and Channel 4 has a long-running end-of-year panel show format called The Big Fat Quiz Of The Year.

John Bishop is currently working for Sky, including creating a new show for the satellite broadcaster called John Bishop's Only Joking. Described as a programme that 'deals unashamedly in jokes and nothing but jokes', the 10-part series will see comedians and the public telling their favourite jokes to camera.

Bishop is also a regular guest on Sky1's sports-based panel show A League Of Their Own, and will be in the first episode of the new series tonight (Friday 26th October).
Our Guide to 'John Bishop's Big Year'
Latest News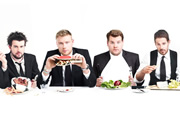 Sky has struck a long-term deal with the producers of James Corden's sports-based panel show A League Of Their Own, keeping it on air until at least 2017.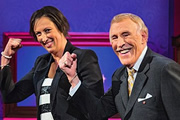 Miranda Hart is reportedly being lined-up to host a new version of The Generation Game.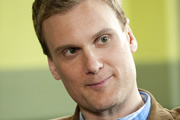 Spy and Green Wing star Darren Boyd will play a midwife in The Delivery Man, a new sitcom pilot for ITV.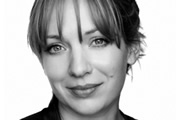 Katherine Parkinson, Stephen Tompkinson and Ralf Little are to star as mismatched housemates in a brand new sitcom pilot for ITV.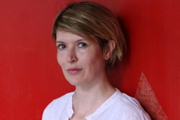 Julia Davis has written and is starring in a new pilot about a breakfast TV host for Channel 4, called Morning Has Broken.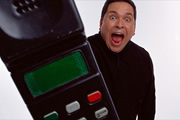 Dom Joly is reportedly to attempt a second remake of Trigger Happy TV for American audiences.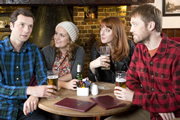 Chris Addison, Jo Joyner, Charles Edwards, Alex Macqueen and more talk about Sky's Trying Again. Read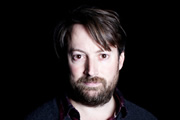 David Mitchell is currently compiling a new humorous book titled Thinking About It Only Makes It Worse. Read