Bottom sequel Hooligan's Island scrapped
Monday 15th October 2012 @ 6:21pm by
Aaron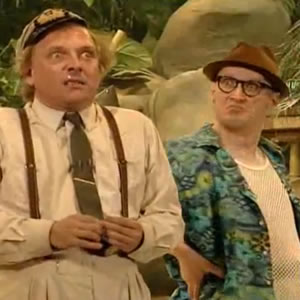 Hooligan's Island, the previously confirmed sequel to early 1990s hit Bottom, has been cancelled.

The project, a follow-up to the cult hit BBC Two sitcom that originally broadcast from 1991 to 1995, was officially announced by the BBC in August, to be based on the hit touring show, Bottom Live 3: Hooligan's Island.

A co-production between the BBC's in-house comedy department and Phil McIntyre Entertainment, the six-part series was expected to broadcast in 2013, written by and starring Adrian Edmondson and Rik Mayall.

However, it has now been publicly confirmed that the series has been cancelled. Edmondson told BBC Radio Essex at the weekend: "We started working on something and we realised why we stopped working together. It wasn't working."

Edmondson, who walked out of the project, seemed slightly cagey as to why: "Because I enjoy other things more."

"I'm aware that people think comedy's easy to do and write and everything, and it relatively is to be honest. But once you get to a certain age you want to do things you really enjoy, not just things you can do."

Below is the first part of the recording of Hooligan's Island, with subsequent parts available to watch on YouTube. All the Bottom Live shows can be purchased in The Big Bottom DVD Box.


Latest News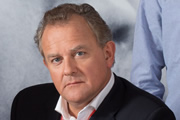 W1A, the sitcom which mocks the BBC's management culture, is to return for a second series in 2015.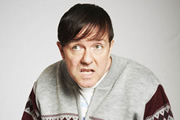 Ricky Gervais says he will stick to his "usual formula of two series and a special" for his Channel 4 show Derek, signalling the show will end soon.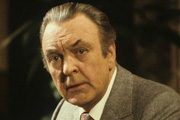 Acclaimed actor Sir Donald Sinden CBE, star of sitcoms Never The Twain and Two's Company, has died at the age of 90.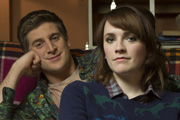 Siblings, the sitcom starring Charlotte Ritchie and Tom Stourton as a lazy and self-centred sister and brother, is to return for a second series.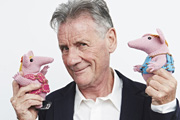 Michael Palin has been revealed as the narrator of a revived series of classic childrens' animation series Clangers, due on air next year.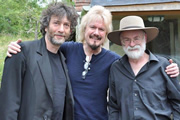 Mark Heap and Peter Serafinowicz are amongst those involved in the new Radio 4 dramatisation of Terry Pratchett and Neil Gaiman's classic book Good Omens.