Bottom sequel Hooligan's Island scrapped
Monday 15th October 2012 @ 6:21pm by
Aaron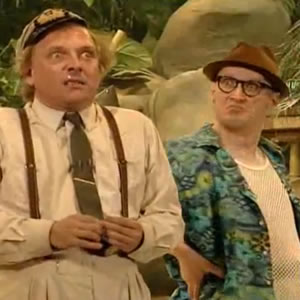 Hooligan's Island, the previously confirmed sequel to early 1990s hit Bottom, has been cancelled.

The project, a follow-up to the cult hit BBC Two sitcom that originally broadcast from 1991 to 1995, was officially announced by the BBC in August, to be based on the hit touring show, Bottom Live 3: Hooligan's Island.

A co-production between the BBC's in-house comedy department and Phil McIntyre Entertainment, the six-part series was expected to broadcast in 2013, written by and starring Adrian Edmondson and Rik Mayall.

However, it has now been publicly confirmed that the series has been cancelled. Edmondson told BBC Radio Essex at the weekend: "We started working on something and we realised why we stopped working together. It wasn't working."

Edmondson, who walked out of the project, seemed slightly cagey as to why: "Because I enjoy other things more."

"I'm aware that people think comedy's easy to do and write and everything, and it relatively is to be honest. But once you get to a certain age you want to do things you really enjoy, not just things you can do."

Below is the first part of the recording of Hooligan's Island, with subsequent parts available to watch on YouTube. All the Bottom Live shows can be purchased in The Big Bottom DVD Box.


Latest News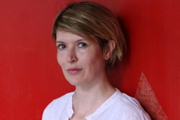 Julia Davis has written and is starring in a new pilot about a breakfast TV host for Channel 4, called Morning Has Broken.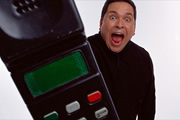 Dom Joly is reportedly having a second go at re-making his hidden camera show Trigger Happy TV for American audiences.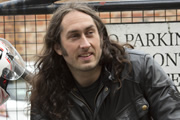 Ross Noble Freewheeling, the improvised comedy series which sees stand-up comedian Ross Noble travelling the UK, is to return to channel Dave.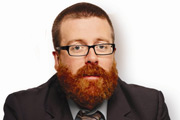 Frankie Boyle is amongst the stars talking part in a read-through for Wild Life, a new sitcom pilot about a TV documentary crew that is aiming to film wolves in Sweden.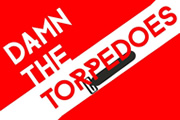 BFBS Radio, the station set up to broadcast to British armed forces around the world, is launching a new sketch show called Damn The Torpedoes!.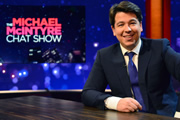 The BBC has ordered a second series of Michael McIntyre's chat show. The stand-up comedian will return to BBC One later in the year for more episodes.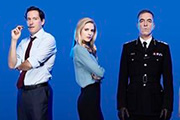 Six episodes of Channel 4's police-based comedy drama Babylon are now being filmed in London. Read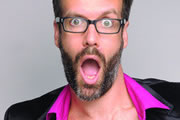 A snapped heel, torn cruciate and broken relationship - 2014 has been turbulent for Marcus Brigstocke. Read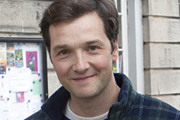 A podcast in which Chris Addison talks about his career, and how they made the new sitcom Trying Again. Listen