Bottom sequel Hooligan's Island scrapped
Monday 15th October 2012 @ 6:21pm by
Aaron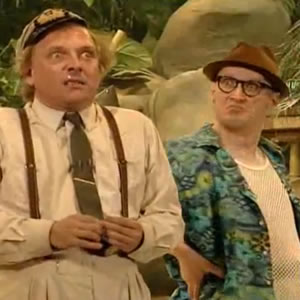 Hooligan's Island, the previously confirmed sequel to early 1990s hit Bottom, has been cancelled.

The project, a follow-up to the cult hit BBC Two sitcom that originally broadcast from 1991 to 1995, was officially announced by the BBC in August, to be based on the hit touring show, Bottom Live 3: Hooligan's Island.

A co-production between the BBC's in-house comedy department and Phil McIntyre Entertainment, the six-part series was expected to broadcast in 2013, written by and starring Adrian Edmondson and Rik Mayall.

However, it has now been publicly confirmed that the series has been cancelled. Edmondson told BBC Radio Essex at the weekend: "We started working on something and we realised why we stopped working together. It wasn't working."

Edmondson, who walked out of the project, seemed slightly cagey as to why: "Because I enjoy other things more."

"I'm aware that people think comedy's easy to do and write and everything, and it relatively is to be honest. But once you get to a certain age you want to do things you really enjoy, not just things you can do."

Below is the first part of the recording of Hooligan's Island, with subsequent parts available to watch on YouTube. All the Bottom Live shows can be purchased in The Big Bottom DVD Box.


Latest News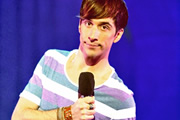 Stand-up comedian Russell Kane will appear alongside Joe Thomas in a new British rom-com film, marking his first screen acting role.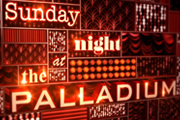 ITV will return to the London Palladium in 2015 for a second revived series of the comic variety format.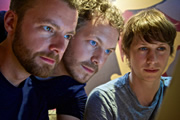 Prolific British comedy writing team The Dawson Brothers are working on The Spencer Tapes, a sitcom for NBC in America.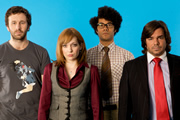 A second attempt is to be made to re-work Channel 4 sitcom The IT Crowd for American audiences. Scrubs creator Bill Lawrence is working on a NBC pilot.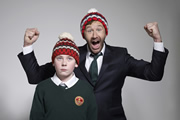 Moone Boy, the Sky sitcom created by Chris O'Dowd, is to be re-made by the US television network ABC.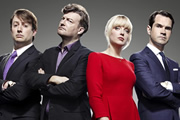 Channel 4 has confirmed that its topical comedy show 10 O'Clock Live starring Charlie Brooker, Jimmy Carr, David Mitchell and Lauren Laverne will not return.