Bottom sequel Hooligan's Island scrapped
Monday 15th October 2012 @ 6:21pm by
Aaron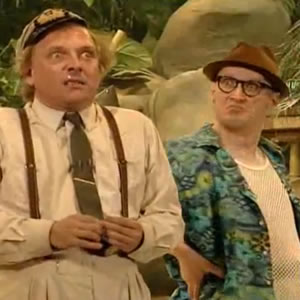 Hooligan's Island, the previously confirmed sequel to early 1990s hit Bottom, has been cancelled.

The project, a follow-up to the cult hit BBC Two sitcom that originally broadcast from 1991 to 1995, was officially announced by the BBC in August, to be based on the hit touring show, Bottom Live 3: Hooligan's Island.

A co-production between the BBC's in-house comedy department and Phil McIntyre Entertainment, the six-part series was expected to broadcast in 2013, written by and starring Adrian Edmondson and Rik Mayall.

However, it has now been publicly confirmed that the series has been cancelled. Edmondson told BBC Radio Essex at the weekend: "We started working on something and we realised why we stopped working together. It wasn't working."

Edmondson, who walked out of the project, seemed slightly cagey as to why: "Because I enjoy other things more."

"I'm aware that people think comedy's easy to do and write and everything, and it relatively is to be honest. But once you get to a certain age you want to do things you really enjoy, not just things you can do."

Below is the first part of the recording of Hooligan's Island, with subsequent parts available to watch on YouTube. All the Bottom Live shows can be purchased in The Big Bottom DVD Box.


Latest News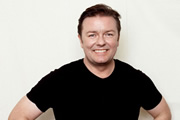 Ricky Gervais will write and direct Special Correspondents, a new movie about a war correspondent 'faking it' from the comfort of New York.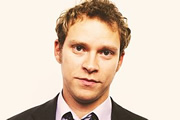 Robert Webb will host the pilot episode for a new quiz show, it has been announced.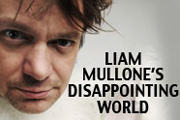 Radio 4 is to pilot a new comedy "tackling the universal theme that sums up all human endeavour... disappointment", hosted by Liam Mullone.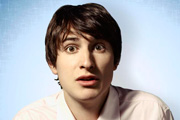 Friday Night Dinner star Tom Rosenthal is to host a comedy pilot focusing on social media and our online behaviour.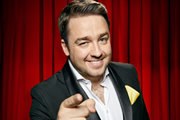 Jason Manford is to star as Leo Bloom in the new UK tour of the hit Broadway musical The Producers.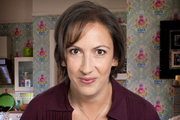 Miranda Hart has confirmed that the upcoming two Christmas specials of her hit sitcom, Miranda, will be the show's finale.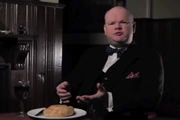 The Battle Of Britain ended 74 years ago today. Here's outspoken Winston Churchill talking about it. Watch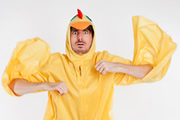 Laugh at the scary. Here's 10 Halloween-based puns from Darren Walsh, the UK's pun champion. Read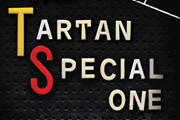 Jocky the cult character from The Tartan Special One book offers his thoughts on Scotland having voted no. Read