Paddy McGuinness to host Channel 4 comedy show
Thursday 11th October 2012 @ 8:54pm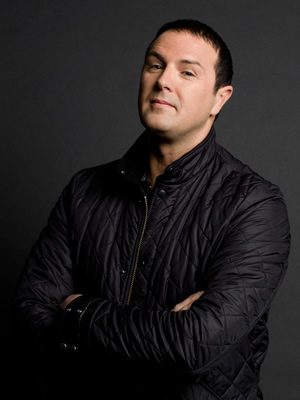 Paddy McGuinness has signed up to host a new Channel 4 comedy show called Paddy's TV Guide. In a TV Burp-esque fashion, the programme uses television clips to "delve into the world of bizarre television".

Paddy's TV Guide is described by the channel as follows: "Offering a guide to life through TV, each week, Paddy focuses on a different topic using crazy TV clips to explore everything from romance to family and Great Britain. Inviting the audience into his glamorous Bolton pad, Paddy will treat them to the good, the bad and the ugly from the world of television that's he's recorded onto his Paddy Player.

"In his quest to unearth the funniest and most outrageous clips, Paddy has left no stone unturned - searching everywhere from mainstream terrestrial broadcasters to the darkest recesses of satellite and cable. Musical cop dramas? Fish tank documentaries? Anything goes. Paddy has sifted through it all to find those elusive nuggets of TV gold and offer up his own hilarious thoughts and unique commentary on these unseen gems."

The host says: "I can't wait to start on Paddy's TV Guide. It incorporates three of my favourite things. Laughing, sitting down and watching telly."

Channel 4 executive Tom Beck adds: "I'm delighted that Paddy has agreed to front this new comedy show for Channel 4. The combination of Paddy's brilliant eye for detail and TV's most peculiar shows is going to bring some hilarious offerings."

Filming for the series has just started in Manchester. Michael Kelpie, who works for ITV Studios, the production company making the show for Channel 4, comments: "The chance to work with Paddy McGuinness and Channel 4 was irresistible. We are thrilled to be making Paddy's TV Guide. The team are loving every minute of it and we hope the viewers do too!"

Paddy McGuinness started his comedy career on Channel 4 when his friend Peter Kay cast him in Phoenix Nights. The duo then went on to appear in spin-off Max & Paddy's Road To Nowhere. Most recently, McGuinness has been recognisable as an ITV presenter, where he fronts dating format Take Me Out and recently hosted Mad Mad World, another clips-based panel show. This month he has hosted Hotel GB for Channel 4.

Paddy's TV Guide won't be the first clips-based show shown by Channel 4. The network also broadcasts internet clips highlights show Rude Tube and in 2010 showed Robert's Web, in which Robert Webb presented topical clips. More recent forays include My Funniest Year and David Walliams' Awfully Good.

Paddy's TV Guide is being filmed at ITV Granada Studios in Manchester until the 9th November. To be in the audience see our free tickets page
Our Guide to 'Paddy's TV Guide'
Latest News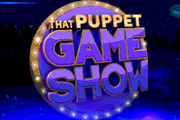 More details have been revealed about new BBC and The Jim Henson Company series That Puppet Game Show, involving both game and sitcom elements.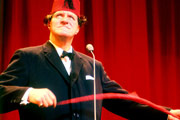 David Threlfall, who plays Frank in Shameless, is to portray Tommy Cooper in a new ITV biopic about the comic magician.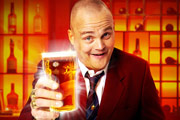 Al Murray wishes to make a film featuring his pub landlord character. Plus, he will return to BBC Radio 5 Live with topical comedy show 7 Day Saturday.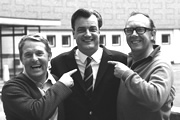 Eddie Braben, one of Britain's top comedy writers, who wrote for many famous comedians, most notably Morecambe & Wise, has died aged 82.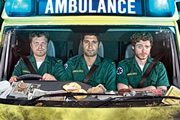 American television channel USA Network has commissioned a full series adaptation of Channel 4's 2011 comedy drama, Sirens.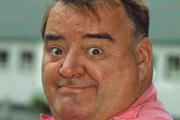 Actor Paul Shane, best remembered for his lead role in sitcom Hi-De-Hi!, has died at the age of 72.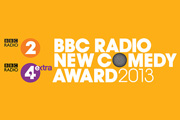 The BBC has launched its New Comedy Award talent-finding initiative for 2013, with entry details now available. Read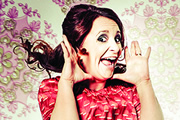 Lucy Porter explains how her life touring stand-up is a bit less rock 'n' roll than Motorhead's Lemmy. Read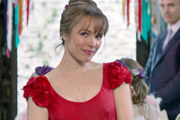 The trailer for the new movie written by Richard Curtis. It's a romantic comedy featuring some time travel. Watch