BBC orders sketch series from The Ginge, The Geordie & The Geek
Wednesday 3rd October 2012 @ 10:13pm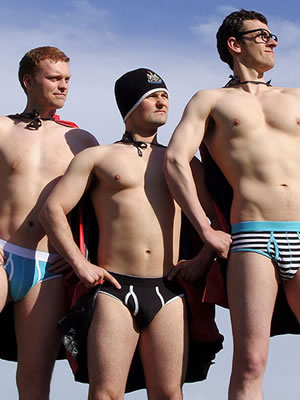 The BBC has ordered a new TV sketch series from comedy group The Ginge, The Geordie & The Geek.

The trio - Graeme Rooney, Paul Charlton and Kevin O'Loughlin - are already popular on the live comedy circuit, with a number of sold-out Edinburgh Fringe shows to their name. With news of this commission, they now look set to extend their family-friendly brand of humour to television too.

The BBC filmed a pilot episode in front of an audience in March, which was deemed a success. The comedians are now working towards a full series for BBC Two, which will be recorded at the end of the year. Most sketches will be filmed live in the studio, with some pre-recorded and played back on screens for the audience to enjoy.

Producers say: "As the opening titles reveal the comedy trio clad in only their freshly ironed underpants, we gaze at their pasty dimpled flesh and wobbly manscaping and it's clear that they know funny."

Many of the characters the group performed in their Edinburgh shows will be seen on TV, alongside an array of brand new comedy creations.

The series will be filmed in November or December at the BBC's Pacific Quay studios in Glasgow. To apply to be in the audience see our free tickets page
Our Guide to 'The Ginge, The Geordie & The Geek'
Latest News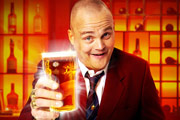 Al Murray wishes to make a film featuring his pub landlord character. Plus, he will return to BBC Radio 5 Live with topical comedy show 7 Day Saturday.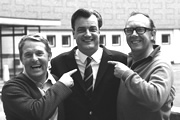 Eddie Braben, one of Britain's top comedy writers, who wrote for many famous comedians, most notably Morecambe & Wise, has died aged 82.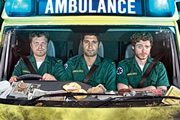 American television channel USA Network has commissioned a full series adaptation of Channel 4's 2011 comedy drama, Sirens.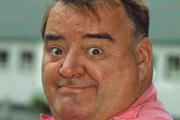 Actor Paul Shane, best remembered for his lead role in sitcom Hi-De-Hi!, has died at the age of 72.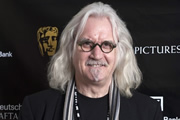 Ben Miller, David Tennant and Billy Connolly are amongst the cast set to star in new film What We Did On Our Holiday, from the writers of Outnumbered.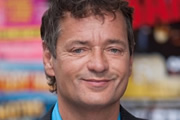 Channel 4 has commissioned No Offence, a Victorian police comedy from Shameless creator Paul Abbott. It will also stage further Stand Up To Cancer events.