Daniel Radcliffe & Jon Hamm join Sky Arts comedy
Saturday 29th September 2012 @ 10:57pm by
Aaron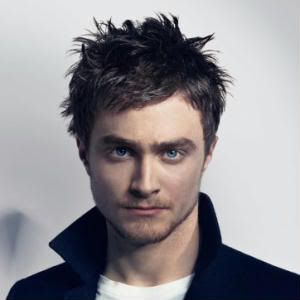 Daniel Radcliffe, best known for his blockbuster role as young wizard Harry Potter in the film series based upon JK Rowling's novels, has signed up for his first comedy role.

He will star alongside Jon Hamm, best known for US drama series Mad Men, in four-part comedy A Young Doctor's Notebook. The series will be broadcast during December, as part of the second run of Sky Arts 1's Playhouse Presents strand of dramatic and comedy productions.

Based on the work of Russian playwright Mikhail Bulgakov, the series will see both actors playing the same character, a doctor whom Bulgakov based upon himself and his own experiences, at different ages. The young doctor (Radcliffe) struggles to deal with both his patients and his own inner demons, and frequently engages in conversation with his elder self (Hamm).

At a press launch in London this evening, Radcliffe, pictured above, described himself as a long-time "obsessive" Bulgakov fan. Of the move from straight drama roles to one with a more comedic edge, he said "I watch mostly comedy. I definitely wanted to do something that's funny. But episodes three and four also get really dark and sad."

Discussing a scene in which he shares a bath with Jon Hamm, Daniel added: "It was great, because you know you are the envy of every woman ever."

A Young Doctor's Notebook is a Big Talk production in association with Hamm's own company, Point West Pictures. It will premiere on Thursday 6th December.
Our Guide to 'A Young Doctor's Notebook'
Latest News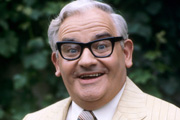 The BBC has announced the creation of an annual Ronnie Barker Comedy Lecture, named in honour of the late writer and actor, and intended to address key current themes in British comedy.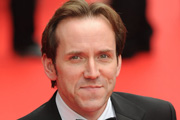 Ben Miller will be reunited with the writers of The Worst Week Of My Life, Mark Bussell and Justin Sbresni, for new BBC One sitcom I Want My Wife Back.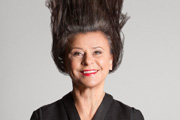 Comedian Tracey Ullman, whose 1980s US series gave birth to The Simpsons, is to make a brand new series for the BBC, more than 30 years since last working for the corporation.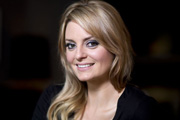 Morgana Robinson has been awarded her own sketch show pilot for BBC Two. Morgana & Friends will explore the world of celebrity both on and off camera.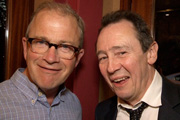 BBC Two has confirmed it has commissioned a one-off programme celebrating the 25-year working partnership of Harry Enfield and Paul Whitehouse.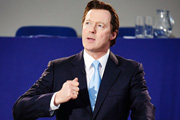 Rory Bremner will follow up his Coalition Report programme with an Election Report special after May's General Election.