Pappy's to make studio sitcom for BBC Three
Thursday 20th September 2012 @ 12:09pm
Sketch group Pappy's are making a six-part sitcom series for BBC Three.

Provisionally titled The Secret Dude Society, the series will star Matthew Crosby, Ben Clark and Tom Parry as their stage personas in comic scenarios at home and work.

The series will be filmed in front of a live studio audience in Glasgow, for broadcast in 2013. It is being made by Scottish production company The Comedy Unit, whose slate includes Still Game, Rab C Nesbitt, Burnistoun and Gary: Tank Commander.

BBC Three channel controller Zai Bennett ordered the series, saying "The Secret Dude Society with Pappy's has fantastic energy and a super high gag rate. It's the first a studio sitcom we've green lit in years on BBC Three and should complement our on-going comedy renaissance."

BBC Executive Kristian Smith added: "I am thrilled that Matthew, Ben and Tom are coming to BBC Three in their first sitcom. Pappy's have long delighted audiences on the comedy circuit, and I'm made up they have got their own series to excite both their fans and new audiences alike."

The Comedy Unit's creative director Gavin Smith said: "We've long been fans of Pappy's amazing live shows, so it's been great to work with them on taking their on-stage personas and finding a sitcom world for them to inhabit which still has room for all the mayhem they convey to a live audience. We can't wait to get in the studio to do something a bit silly and a bit special."

Pappy's was one of the big hits at this year's Edinburgh Fringe. Nominated for the Edinburgh Comedy Award, the trio's run of Last Show Ever! was universally well received, picking up over 18 four and five star reviews. The group are currently touring it around the country.

The Secret Dude Society will be the group's first major TV series. In 2008 the group performed the sketch show pilot Pappy's Fun Club as part of Channel 4's Comedy Lab series, but it wasn't picked up for series. A subsequent pilot - Mr & Mrs Hotty Hott Hot Show, in which the group curated a 1950s-style comedy gameshow, was aired as part of E4's 2011 Comedy Lab strand, but again wasn't picked up by the network to go to series.

Aside from their live work, Pappy's also produce a number of podcasts. The award-winning Pappy's Flatshare Slamdown will be back for a new series later in the year, with new episodes having been recorded at the Edinburgh Fringe.

BBC Three has experience of bringing a successful live act to the sitcom format, having previously been home to 2009's We Are Klang, starring Marek Larwood, Steve Hall and Greg Davies.

More recently, earlier this year E4 aired sitcom The Midnight Beast, starring the musical comedy trio of the same name. As The Secret Dude Society promises, it also saw the group playing tweaked versions of their existing stage personas in comic scenarios.
Latest News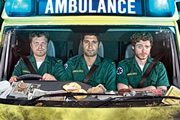 American television channel USA Network has commissioned a full series adaptation of Channel 4's 2011 comedy drama, Sirens.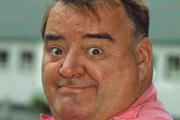 Actor Paul Shane, best remembered for his lead role in sitcom Hi-De-Hi!, has died at the age of 72.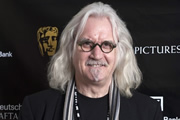 Ben Miller, David Tennant and Billy Connolly are amongst the cast set to star in new film What We Did On Our Holiday, from the writers of Outnumbered.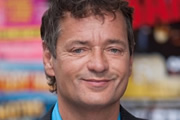 Channel 4 has commissioned No Offence, a Victorian police comedy from Shameless creator Paul Abbott. It will also stage further Stand Up To Cancer events.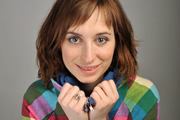 Isy Suttie has won the gold award in the comedy category at the Sony Radio Academy Awards 2013 for her Radio 4 show Pearl And Dave.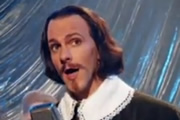 The cast of hit CBBC sketch show Horrible Histories are to star in Bill, a new comedy film about William Shakespeare.