ITV2 orders ancient Roman sitcom Plebs
Thursday 23rd August 2012 @ 4:52pm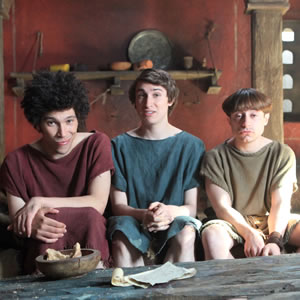 ITV2 has ordered a new sitcom series set in ancient Rome.

As previously reported, a pilot episode Plebs was filmed in Bulgaria earlier this year. The trial was deemed to be a success, and ITV2 have now ordered a six-part series.

Plebs is described by the network as "a thoroughly modern comedy in an ancient setting". The programme will is to star Tom Rosenthal (Friday Night Dinner), Joel Fry (White Van Man) and Ryan Sampson (After You've Gone).

The trio will play three 'desperate young men' who 'try to get laid, hold down jobs and climb the social ladder in the big city - a city that happens to be Ancient Rome'.

Rome is traditionally imagined as the home of emperors and senators, generals and gladiators, a dignified theatre of pomp and ceremony. But what about the little guys, the wasters - new to the big city, stuck in office jobs, unable to get the girls? Unlikely to be immortalised in the annals or memorialised in a frieze, Marcus, Stylax and their lazy slave with an attitude problem, Grumio, are 'essentially just a bunch of plebs'.

The show will also star Smack The Pony's Doon Mackichan as the boys' ruthless boss. Flavia is an expert manipulator with a private life that's the stuff of legend.

Plebs is being written by Sam Leifer and Tom Basden. Leifer's previous credits include directing How Not To Live Your Life, and script editing the BBC university-set series Off The Hook, whilst Basden's CV includes Fresh Meat and hit Radio 4 sitcom Party.

ITV commissioner Angela Jain says: "From the moment I read the script and met the writers Sam and Tom, I felt if they could pull off the pilot we could be on to something very special. The team have delivered the most wonderful, unique and funny pilot so it was a no-brainer to go to series. It has been a joy working with such a wealth of talent on and off screen and it will be a privilege to share this with the ITV2 audience."
 
Sam Leifer and producer Teddy Leifer add: "We've assembled a fantastic team to make Plebs and ITV's support for the show has been unswerving. Most importantly, the cast look delightful in skimpy tunics and we can't wait to show the world."

The ancient setting is of course nothing new to sitcom, with a very similar ancient Italian setting having been utilised for smash-hit 1970s Frankie Howerd vehicle Up Pompeii! and its feature-film spin-off. Here is the pilot episode of Up Pompeii!:


Latest News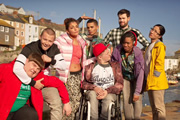 Jack Whitehall has confirmed that his hit BBC Three sitcom Bad Education is to become a movie. Filming is now underway in Cornwall.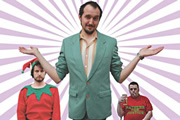 Funz And Gamez, the award-winning live comedy show hosted by Phil Ellis, is to be piloted as a TV show by the BBC.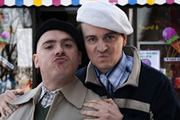 BBC Scotland has unveiled its comedy plans for 2015. They include a full series for Two Doors Down, and the return of Burnistoun and Scot Squad.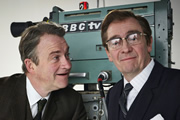 Harry Enfield and Paul Whitehouse lead the comedy-based nominations in the Royal Television Society Awards.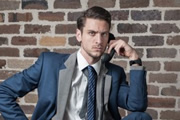 Production is under way on Top Coppers, a new BBC Three comedy series starring John Kearns and Steen Raskopoulos as two weird detectives.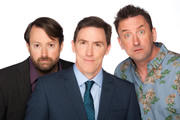 Following strong ratings, the BBC has ordered 10 more episodes of its panel show Would I Lie To You?. Sir Roger Moore will be amongst the guests.