Sue Perkins to star in new BBC Two comedy series
Thursday 23rd August 2012 @ 1:16pm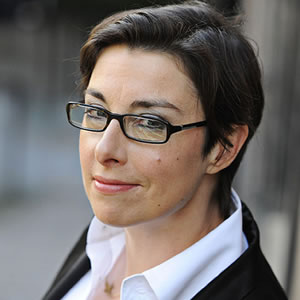 BBC Two has ordered a six-part sitcom written by and starring Sue Perkins.

In Heading Out Perkins will play Sara, a vet 'so skilled she can spay a tortoise one-handed'. Despite her success and popularity, Sara still has a big problem: she's too scared to tell her parents she's gay.

The series will follow Sara's attempt to confront her life and sexuality head-on in order to talk to her family - it's her 40th birthday and her friends give her an ultimatum: either she tells her parents when they come to visit in six weeks' time, or they will. To help Sara achieve this goal, they've saved up to buy a series of sessions with Toria, an eccentric and mildly-qualified lifestyle coach/therapist.

The cast of the show will also include Dawn French (French & Saunders, Psychoville), Joanna Scanlan (Sister Flixter in Getting On and Terri Coverley in The Thick Of It), Nicola Walker (Ruth in Spooks and Kirsty from Inside Men), and Dominic Coleman (Neville in Trollied and the dad from Meet The Parents).

Perkins is perhaps now best known for presenting lifestyle shows including The Great British Bake-Off with comedy partner Mel Giedroyc and The Supersizers alongside Giles Coren, but she does still regularly appear on Radio 4 shows including The News Quiz and Just A Minute. She and Giedroyc first came to prominence in the early 1990s as double-act Mel & Sue performing various shows at the Edinburgh Festival and then moving on to TV presenting, with series like comedy chat show Light Lunch.

Talking about the new TV series, Perkins, who is openly gay in real life, says: "I think once the gnawing terror, sleepless nights and relentless self-doubt has subsided, this might well be the thing that I'm most proud of. It's been a joy to work on, and I hope that joy proves to be infectious."

Executive Producer Nicola Shindler says: "Having known Sue for a number of years, I am familiar with her superb writing ability and natural comedic timing and I have always wanted us to work together. In Heading Out she has written a fantastically original, smart and witty script with engaging characters and pithy dialogue so I am eager for us to get cracking on such an exciting project."

BBC commissioner Kristian Smith adds: "Heading Out is a warm, intelligent and brilliantly funny sitcom. Sue is a fantastic writer, and we're thrilled to have it on BBC Two next year. Audiences can expect a super-sized, well-baked comedy from one of our very finest."

Production will begin on Heading Out in September, and the series will be broadcast next year on BBC Two.
Latest News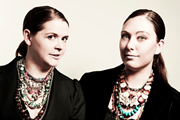 Radio 4 has ordered a second series of Trodd En Bratt Say 'Well Done You', the sketch show written by and starring Lucy Trodd and Ruth Bratt.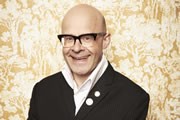 Harry Hill is to star in Professor Branestawm, a BBC One family comedy drama adapted by Charlie Higson from Norman Hunter's classic children's books.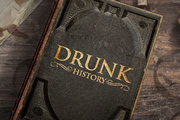 Comedy Central UK is to pilot a British re-make of hit American comedy format Drunk History. Jimmy Carr will provide the voice over.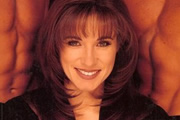 ITV is developing Good Vibrations, a TV comedy based on the autobiography by Ann Summers boss Jacqueline Gold.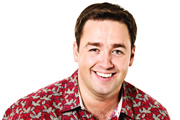 Comedian Jason Manford is to host a new ITV comedy game show in which couples will fight to win a holiday.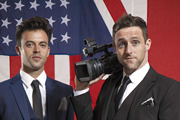 Hit BBC Three satirical prank show The Revolution Will Be Televised returns to screens in October, and has now taken on the American establishment.