Sky1 comedy 'Spy' to be re-made in America
Thursday 16th August 2012 @ 2:46am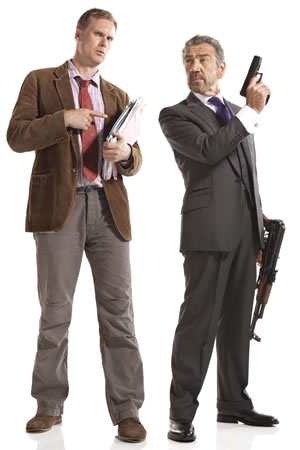 Story Update, 27th January 2013: ABC have confirmed they've given the greenlight for a pilot to be filmed.

Spy, the hit Sky1 sitcom about a man accidentally recruited as a trainee MI5 agent, looks set to become an American comedy too.

US website Deadline reports that the ABC network is talking to Hat Trick Productions about the possibility of re-working the format for American audiences. The British version of the show is already a top performer on the US TV streaming website Hulu.

Simeon Goulden, who created the show, is reportedly in negotiations to write the US version, with ABC Studios expected to commit to funding a pilot episode shortly.

Hat Trick will co-produce the pilot, with company head Jimmy Mulville acting as Executive Producer on the project. The company is one of the most experienced UK production houses in regards to working with American studios. It gained early experience in the field when it exported improv format Whose Line Is It Anyway? to the States in the early 1990s, subsequently running for more than 200 episodes, and is still regularly repeated. The company has more recently co-produced sitcoms including Krod Mandoon and Episodes for the BBC with American networks.

Spy - which stars Darren Boyd, Robert Lindsay and young actor Jude Wright - was a huge hit for Sky1 when it made its debut on the channel in October last year. The family-friendly sitcom achieved an average audience of almost 700,000 viewers in the competitive Friday night schedules - ratings Sky1 was very happy with.

Sky commissioner Lucy Lumsden has ordered an extended-length second series of the show, and a Christmas special. The new series will be shown on Sky1 this Autumn.

It should be noted that the recent success rate of British sitcoms being re-made in America is not high. After notable 1960s and 1970s hits including an adaptation of Steptoe & Son, many popular UK shows including The Vicar Of Dibley, Red Dwarf and The IT Crowd never made it past the pilot stage, whilst other sitcoms, including Free Agents, went to series but were subsequently axed before the end of their run due to falling ratings.

The Office is currently the only successful British sitcom re-make on American TV. However, there now appears to be a resurgence of attempts. An adaptation of The Inbetweeners will be broadcast on MTV in America from next Monday.

Other British series currently being re-made across the Atlantic include Only Fools And Horses and White Van Man, both also by Disney-owned ABC. It also emerged this week that cable station HBO is working on a new version of BBC Four hospital-based comedy drama Getting On.

Below is a clip from the first series of Spy:



And here is an interview with writer and creator Simeon Goulden:


Latest News
Filming has begun on the third, highly-anticipated Bridget Jones film, to be entitled Bridget Jones's Baby.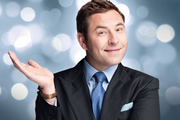 The next adaptation of David Walliams's childrens' books will be Billionaire Boy, starring John Thomson, Elliot Sprakes, James Fleet, Rebecca Front and Warwick Davis.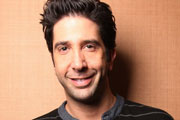 Friends alumnus David Schwimmer will co-star with Julia Davis and Nick Mohammed in their new Channel 4 sitcom, Morning Has Broken.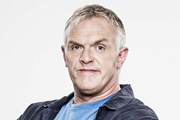 Man Down will return to Channel 4 for a third series next year.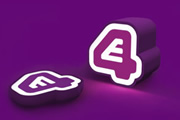 E4 has ordered Wasted, a new sitcom about four friends living in a West Country village.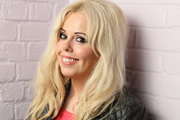 GameFace, a sitcom in which Roisin Conaty plays a hapless woman muddling through life, is to get a full series on E4.