Edinburgh Fringe suffering drop in ticket sales
Wednesday 15th August 2012 @ 9:20pm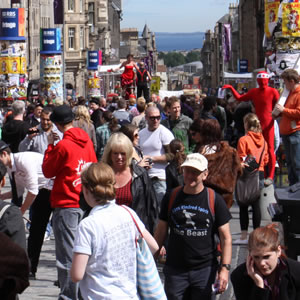 The Scotsman newspaper is reporting that the Edinburgh Festival Fringe has suffered one of its worst openings in recent history, with major venues reporting that ticket sales are down on last year's figures.

The Edinburgh Fringe - part of the world's biggest arts festival - sees thousands of comedians performing comedy across the month. This year there are over 1,400 different comedy shows for visitors to see throughout August.

With the Fringe now officially 13 days into its 2012 run, it appears that the pre-festival press releases issued by the venues indicating strong early sales may have been marketing hype, with reporter Tim Cornwell noting "sales appear to have suffered across the board."

The Underbelly, one of the 'big four' venues at the festival, has admitted to the newspaper that its ticket sales are down for the first time in ten years, after growth in every previous year.

Karen Koren, the owner of the Gilded Balloon - another of the 'big four' venues - says sales at her venue are down about 7 or 8 percent, but less than the 30 percent suggested by some.

The recession may be partly to blame for this dip, but prices have risen almost across the board, passing the psychological £10 threshold in many cases. Additionally, until Sunday the Fringe was clashing with blanket TV coverage of the London Olympics and many potential audience members appeared to stay at home or congregate in bar areas to follow the sport on big screens.

One of the UK's top independent comedy promoters, who asked not to be named in this report, told The British Comedy Guide yesterday: "Handing over more than a tenner a ticket is just too much for many people - but that's what shows are having to charge to try and avoid making a loss. The Olympics haven't helped - putting the Games on the big screens seemed to be particularly counter-productive. However, at least the Olympics are now over, so fingers crossed things pick up."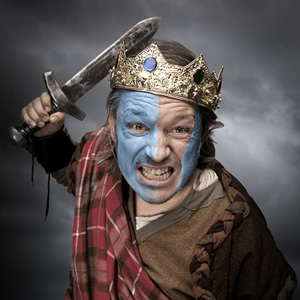 Festival veteran Richard Herring (pictured) has written a blog post of his own experiences this year. He noted: "I am being forced to accept that this is going to be a very quiet year in Edinburgh. The only consolation (if it can be called that) is that it is seemingly the same for everyone."

The British Comedy Guide team, who are in Edinburgh, have noticed a number of half-full rooms, but some shows seem unaffected. Tim Vine has already sold every ticket for his show, and - for example - there are long queues for the mime acts The Boy With Tape On His Face and Dr Brown, both of whom have received a string of very positive four and five star reviews over the initial fortnight.

Seeming to support the ticket cost theory, free shows performing under the banners of PBH's Free Fringe and The Laughing Horse Free Festival appear relatively unaffected. With these shows, audiences are only asked to make a donation at the end if they liked what they saw (the average put in buckets is reportedly about £1 - £1.50 a head).

Alex Petty, who runs the Laughing Horse Free Festival, points out that the paid-ticket method is causing comedians much debt as they must pay up-front for their room hire in the big venues: "Performers are going home losing several thousand pounds each year putting on a show."

Peter Buckley Hill, who established the PBH Free Fringe in the 1990s, told the BBC in an article about free shows that the pay-for model inhibits artistic risk. "If a performer is charging £10 or more for a ticket then the public will demand something satisfying. The easiest way to satisfy the public is to give it exactly what you think it wants, much of which is extremely good. But is it really a Fringe if you do that? With us the public can try things out and, if they don't like it, leave at zero cost."

Robin Ince, who performed under the Free Fringe banner earlier in the week but has in previous years performed in ticketed venues, explained: "When I was thinking people were paying £14 for an hour-long show, it placed me under a level of pressure which meant you did not deliver a better show. You were so worried about delivering that you may do something more mediocre."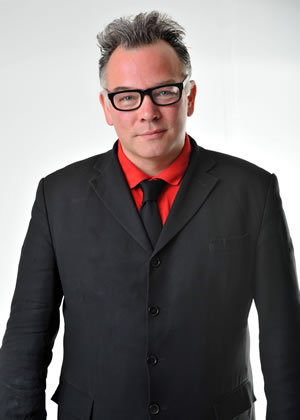 This year's Festival Fringe seems to have stirred much debate about the business models behind the shows. At the start of the festival Stewart Lee (pictured) wrote a subsequently much-debated article titled The slow death of the Edinburgh Fringe. His central argument is that "the Fringe has been a utopia for artists and performers - but now profit-obsessed promoters are tearing it to pieces."

Meanwhile, performer and promoter Harry Deansway has hit out at the BBC's presence at the festival in an opinionated blog post, saying the broadcaster's free shows in its own dedicated venue are sapping potential audiences from other productions at the festival.

This is a stance also taken in a Three Weeks article, in which long-time festival performer Mervyn Stutter is quoted as saying: "What the hell is the BBC doing up here? Their shows are free. They have stars in. And you don't have to pay. Why is the BBC doing so many shows here? It spreads the audience energy too wide."

Via its Red Button service, the BBC will be broadcasting 8 hours of continuous comedy overnight this Friday into Saturday morning. This will be followed up by various broadcasts on BBC Three later this month and next. Story

The British Comedy Guide is providing comprehensive coverage of the festival, with daily feature articles, a listing for every comedy show being performed at the Fringe (including hundreds that are not listing in the official programme), and a database of links to over 1,800 reviews. Coverage
Latest News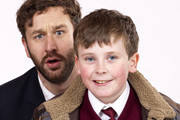 Chris O'Dowd's hit Sky1 sitcom Moone Boy is to become a series of books for children, as a publishing house has acquired the rights for a significant sum.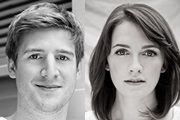 Fresh Meat star Charlotte Ritchie, and Tom Stourton - one half of double act Totally Tom - have been cast in BBC Three's Siblings.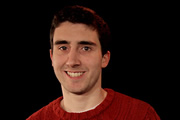 Up-and-coming stand-up comedian Steve Bugeja has won the BBC Radio New Comedy Award 2013.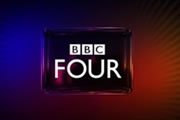 BBC Four has ordered another run of Some People With Jokes. Series 2 will feature funeral directors, dog owners and Irish people telling their favourite jokes.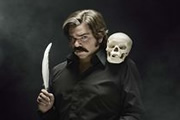 Channel 4 has ordered a second series of Toast Of London, Matt Berry's sitcom about a second rate actor.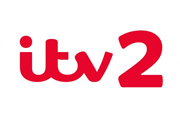 ITV2 is developing a UK adaptation of an Australian female-led sitcom called Laid, about a young woman whose ex-boyfriends start dying.