Kevin Eldon gets own BBC Two series
Monday 18th June 2012 @ 5:12pm by
Aaron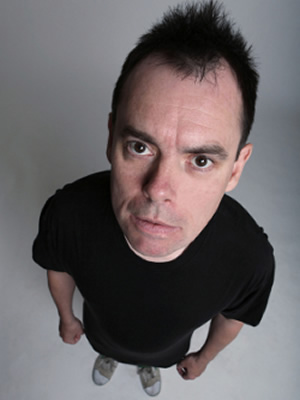 BBC Two has today confirmed the commission of a brand new comedy series starring acclaimed comic Kevin Eldon.

It's Kevin - a 6x 30 minute series, currently pencilled for broadcast in 2013 - will mix character comedy with special guests, sketches and songs. It will be filmed both on location and in studio.

Producers say of the series: "It's sketches, it's songs, it's characters, it's guests, it's a man who's old enough to know better mucking about, with help from a number of his comedy friends.

"What other show on TV would bring you a song and dance number, The Incredible Moose Human, The Great Spagboletti, A Fictional Northern Man, John Lennon's Head, The Perspective Twins, some performance poetry, Wendy Wilson's White Coat Window On The World Of World Wide Wonders, a sketch with a doctor in it and Hitler, and still not be halfway through the first episode?

"That was a rhetorical question."

It's Kevin looks set to feature some of the acclaimed comedy characters from his 5-star 2010 Edinburgh Festival show Kevin Eldon Is Titting About.

Eldon's is a name that may not be familiar to many, but his face will be. His career has seen him appear in popular series such as: Stewart Lee's Comedy Vehicle, Big Train, Nighty Night, I'm Alan Partridge, Brass Eye, and many more. In the coming months, Kevin will be appearing in new Sky1 comedy Hunderby, Channel 4 pilot The Function Room, and Stewart Lee-curated Comedy Central stand-up series The Alternative Comedy Experience.

A four-part radio series based on the successful Fringe show, Kevin Eldon Will See You Now, will be broadcast from the end of July.

BBC Comedy Commissioner Cheryl Taylor said today: "Kevin Eldon is a very special comedian indeed and we're delighted to have the opportunity to showcase his many talents on BBC Two."

Eldon added: "I have always liked chaffinches. The money I may receive from this show may well allow me buy more pictures of chaffinches."

The following video clip comes from the Go Faster Stripe DVD recording of Eldon's acclaimed 2010 Edinburgh show:



And here is a clip from the pilot of It's Kevin:


Latest News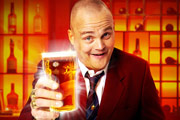 Al Murray wishes to make a film featuring his pub landlord character. Plus, he will return to BBC Radio 5 Live with topical comedy show 7 Day Saturday.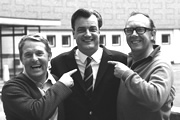 Eddie Braben, one of Britain's top comedy writers, who wrote for many famous comedians, most notably Morecambe & Wise, has died aged 82.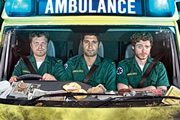 American television channel USA Network has commissioned a full series adaptation of Channel 4's 2011 comedy drama, Sirens.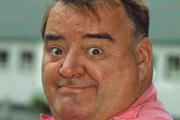 Actor Paul Shane, best remembered for his lead role in sitcom Hi-De-Hi!, has died at the age of 72.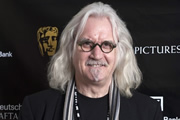 Ben Miller, David Tennant and Billy Connolly are amongst the cast set to star in new film What We Did On Our Holiday, from the writers of Outnumbered.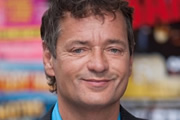 Channel 4 has commissioned No Offence, a Victorian police comedy from Shameless creator Paul Abbott. It will also stage further Stand Up To Cancer events.