Dirk Gently axed by BBC Four
Monday 28th May 2012 @ 4:20pm by
Ian Wolf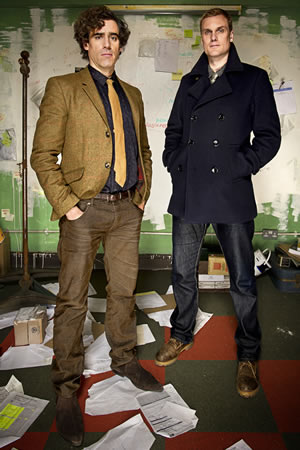 It has been revealed today that BBC Four's adaptation of Douglas Adams's Dirk Gently series will not be given a second series.

Stephen Mangan, who played the self-styled 'holistic detective' in the show, wrote on Twitter this afternoon: "It gives me no pleasure whatsoever to report that the BBC have decided not to make any more Dirk Gently."

The comedy drama, in which Mangan plays a private detective who believes in the 'fundamental interconnectedness of all things', was first broadcast as a pilot on BBC Four in December 2010. A three-part series followed in March this year, attracting around 500,000 viewers an episode. The series also starred Darren Boyd as Gently's assistant and partner Richard MacDuff, and Helen Baxendale as MacDuff's girlfriend Susan.

Reviews of the series were mixed, with some viewers wishing the show had been a more faithful adaptation of the stories written by Adams, as opposed to the more original stories adapted and overseen by Howard Overman, the creator of Misfits. However, the show had many supporters too, with Metro commenting "We'd love another series of this double act of Stephen Mangan as Douglas Adams's eccentric holistic detective and Darren Boyd as his eyebrow-raising assistant."

Comments from fans on Twitter include "Gutted Dirk Gently isn't coming back. Great cast and an interesting way to adapt Douglas Adams' material", "No! Dirk Gently on BBC Four was great. Proves cretins now run the BBC" and "Dirk Gently was better than most TV shows, it shouldn't go".

One user of the micro-blogging site added: "Very sad about Dirk Gently. But as they say, 'tis better to have had 4 great episodes and get cancelled, than to have never loved at all."

A BBC Four spokesperson said that the comic drama will not be recommissioned because the freeze on the license fee has led to a reduced drama budget for the channel.

The original novel of Dirk Gently's Holistic Detective Agency was first published in 1987, with a sequel, The Long Dark Tea-Time of the Soul published the following year. Adams was working on a third story, The Salmon of Doubt, when he died in 2001, but prior to this he had claimed the story would possibly work better as part of his The Hitchhiker's Guide To The Galaxy series.

The two completed Dirk Gently novels have been adapted for radio in previous years, with Harry Enfield playing the title character between 2007 and 2008.

Interestingly, the programme has now gone the same way as the TV adaptation of The Hitchhiker's Guide To The Galaxy, which also lasted only one series on television back in 1981. The radio version of the sci-fi comedy will shortly begin a nationwide tour, starring the original cast and famous guests as 'The Voice Of The Book'.

Stephen Mangan is currently starring in the second series of the transatlantic comedy Episodes and will be the voice of Postman Pat in the new big-screen 3D animation of the classic children's show. Meanwhile Darren Boyd, who won the BAFTA for Male Performance in a Comedy Programme last night, is working on a second series of Sky1 sitcom Spy.

Here is a clip of Mangan and Boyd in Dirk Gently:


Latest News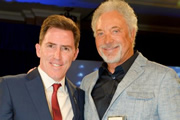 Rob Brydon is set to host a BBC Children in Need concert that will star Sir Tom Jones, and feature 'live and pre-recorded comedy pieces' about the singer.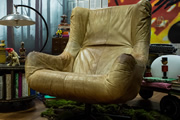 Dave has confirmed the commissioning of Crackanory Series 3, with readers set to include Back To The Future star Christopher Lloyd, Sarah Millican and Greg Davies.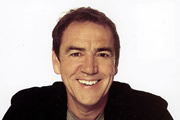 Robert Lindsay and Maureen Lipman will head up the cast of Bull, a TV sitcom set in an antiques shop.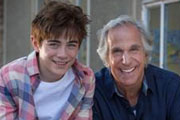 Happy Days star Henry Winkler is to return to CBBC for a third series of his comedy drama, Hank Zipzer.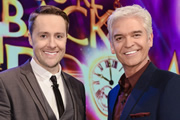 Phillip Schofield will return to ITV with four new episodes of comedy game show You're Back In The Room, in which contestants compete for cash whilst under hypnosis.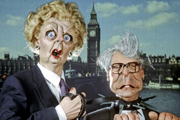 Spitting Image producer John Lloyd says he wants to bring back the satirical puppet format, possibly as an online show.