Tim Vine quits Not Going Out
Friday 18th May 2012 @ 10:45am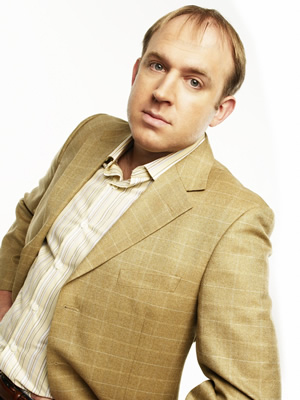 Tim Vine has announced he is leaving the hit BBC One comedy series Not Going Out.

The stand-up comedian has played Lee Mack's uptight and sensible best friend in the gag-packed studio sitcom since it launched in 2006, appearing in a total of 34 episodes in all. However, he has now indicated he wishes to leave the show in order to concentrate on new projects.

There have previously been signs that Vine might exit the show - a story published last year indicated he was growing tired. However, this news will still likely to come as a shock to fans as it was assumed that he had now agreed to continue in the role long-term.

The comedian told The Sun newspaper: "I'm great friends with everyone on the cast and I've had a great time doing it but after five series I simply fancied a change."

A source added: "Tim loves the show and it has made him a big star. But he has now had enough. He's got lots of other work coming in and is keen to try other things. He's been doing the show for six years and has been through the highs and lows. But he figures he may as well quit while he is ahead and make the most of his popularity."

This news is certainly a blow for the show, as Vine is one of the two central characters in Not Going Out, with the chemistry between him and Lee Mack seen by many as central to the popularity of the comedy. Additionally, contiunity will now be lost, as Vine is the only actor aside from Lee Mack to have been in the show from the start.

The British Comedy Guide understands that production company Avalon have known about Vine's intention to quit for a while now, and have already begun the audition process to find a male actor to take on the role of a new central character.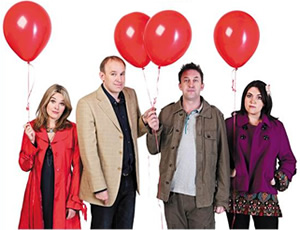 The fifth series of Not Going Out is currently broadcasting on Friday nights, with the final episode in the run due to air tonight. With the format now averaging over 4 million viewers an episode whilst most comedies struggle to make 1m, the BBC have already ordered another series.

A BBC source told Sun reporter Colin Robertson: "We'll be introducing some exciting new characters in the next series. It's now what might be termed a long-running sitcom. It has had several changes of cast along the way and has grown audience rather than lost it."

For the second series of the sitcom, Sally Bretton took over from Megan Dodds as Lee's landlady, whilst Miranda Hart, who played cleaner Barbara, exited the show after Series 3 so that she could concentrate on her own sitcom. Katy Wix joined the show in the second series to play Tim's dim girlfriend Daisy - now Vine has quit, it is not yet known whether her character will remain in the show.

Series 6 of Not Going Out will be broadcast next year. Here is a clip of Tim Vine and Lee Mack together on screen from earlier in this series:


Latest News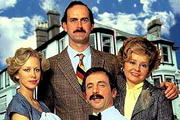 John Cleese is to oversee the first official Fawlty Towers stage adaptation. Fawlty Towers - Live on Stage will launch in Australia in August 2016.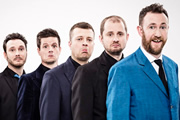 Sky Arts is making 12 scripted comedy shorts for Christmas featuring up-and-coming comedians. Stars include Nish Kumar, Limmy and Twisted Loaf.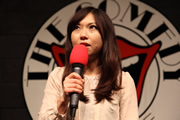 Japanese stand-up Yuriko Kotani has won the 2015 BBC Radio New Comedy Award, after a public vote.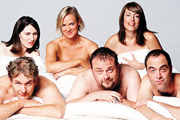 Hit ITV comedy drama Cold Feet is to return for a brand new sixth series, it has been confirmed. James Nesbitt, Robert Bathurst, Hermione Norris, John Thomson, and Fay Ripley will reprise their roles.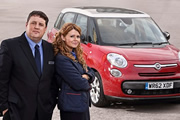 Car Share, Catastrophe, Detectorists, Inside No. 9, The Keith Lemon Sketch Show and People Just Do Nothing are amongst the nominees for the Broadcast Awards 2016.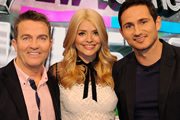 ITV has ordered a second series of Play To The Whistle, the sports-focused comedy panel show hosted by Holly Willoughby.