Rose d'Or 2012 comedy winners announced
Thursday 10th May 2012 @ 5:37pm by
Aaron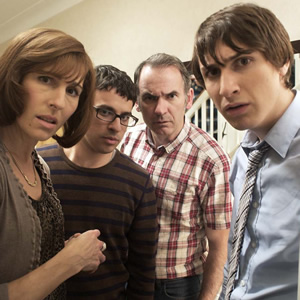 Winners of the prestigious Rose d'Or television awards for 2012 have been announced, with British comedy picking up many top prizes.

The festival that gives the awards its name was established in 1961 and is now held in Lucerne, Switzerland, after moving from Montreux. Previous highly celebrated winners of awards include The Frost Report, Mr. Bean, Marty Feldman's Comedy Machine and Green Wing.

Prior to 2003, only one prize - the Golden Rose - was awarded each year, but since the competition has been split into multiple categories. Programmes are nominated by the broadcasters and production companies, and judged by a panel of television professionals drawn from more than 40 participating countries.

This year's British comedy winners are as follows:


Children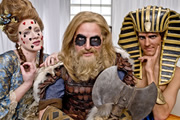 Horrible Histories, the factually accurate historical sketch show for CBBC.

Nominees: The Gruffalo's Child (also BBC), and How to Survive...? from the Netherlands.


Sitcom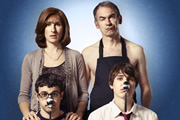 Robert Popper's Channel 4 sitcom Friday Night Dinner.

Nominees: Israel's Tall And Greenbaum and Life's Too Short.


Comedy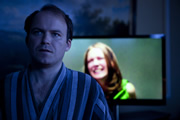 Black Mirror: The National Anthem by Charlie Brooker.

Nominees: Shelter from Belgium and Israel's The Saddest Sketch Show In The World.

Channel 4
said of their three wins, including the Game Show award for
Million Pound Drop Live
: "Would a rose smell as sweet by any other name? Who cares - these roses smell like... like victory. As a result, everyone's coming up roses at
Channel 4
(well, we are very excited...)
"Especially as these awards make
Channel 4
the awards' most successful broadcaster globally. That's GLOBALLY. On the whole of planet earth. And (we think we're safe in saying) galactically. Possibly even universally. Take that, RCTI of Indonesia! In your face, Bhutan Broadcasting Service! We rock!"
The BBC had previously pushed
Life's Too Short
's nomination in the sitcom category as a mark of show's success, following a critical and audience failure that saw ratings plummet from 2.39 million to less than a million viewers during its run.
No other British comedies were shortlisted for the awards. A full list of nominees is available
on the Rose d'Or website
Latest News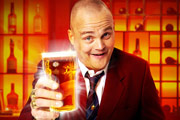 Al Murray wishes to make a film featuring his pub landlord character. Plus, he will return to BBC Radio 5 Live with topical comedy show 7 Day Saturday.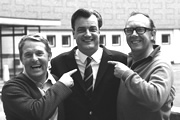 Eddie Braben, one of Britain's top comedy writers, who wrote for many famous comedians, most notably Morecambe & Wise, has died aged 82.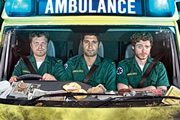 American television channel USA Network has commissioned a full series adaptation of Channel 4's 2011 comedy drama, Sirens.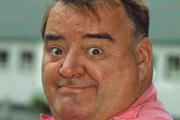 Actor Paul Shane, best remembered for his lead role in sitcom Hi-De-Hi!, has died at the age of 72.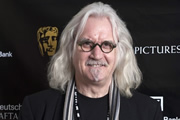 Ben Miller, David Tennant and Billy Connolly are amongst the cast set to star in new film What We Did On Our Holiday, from the writers of Outnumbered.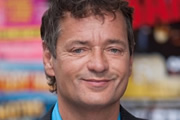 Channel 4 has commissioned No Offence, a Victorian police comedy from Shameless creator Paul Abbott. It will also stage further Stand Up To Cancer events.