It Ain't Half Hot Mum too 'racist' for the BBC
Tuesday 24th April 2012 @ 3:07pm by
Aaron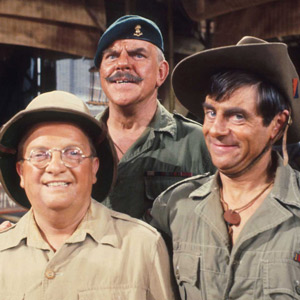 The BBC has concluded that the hit 1970s sitcom It Ain't Half Hot Mum is, by modern standards, too racist to ever be broadcast again.

The popular sitcom, starring Melvyn Hayes, Windsor Davies and Don Estelle, ran for 8 series during the 1970s and 80s, showcasing the adventures of an India-based concert party troupe during World War II.

Following the ratings-winning success of repeats including Only Fools And Horses and Dad's Army over the past year, the corporation is understood to have shortlisted the long-running sitcom - from Jimmy Perry and David Croft, who also wrote You Rang, M'Lord? and Dad's Army - as a potential series to broadcast in future.

Speaking last year, Perry said: "It's without doubt the funniest series David Croft and I wrote. It's also the show we're not allowed to talk about."

Appearing to confirm that, an editorial review of all of the programmes on the shortlist has, according to the Sunday Express, decreed that the series, which ran from 1974 to 1981, is no longer acceptable for a British audience, judging that too much of its humour plays on the cultural differences between the British troops and Indian natives.

A source told the newspaper: "The word has gone out that the series of It Ain't Half Hot Mum will never be shown in the future on the channels. The censors feel the undertone of racism and catty remarks about different races and religions has no place on BBC channels. Under the modern BBC Trust guidelines it is clear the show doesn't meet the guidelines given to output controllers and channel heads for presentation of Indian culture. Although every show is not packed with racism throughout, it would be tough to air a series or episodes with segments missing."

The corporation, through its commercial BBC Worldwide arm and in particular the DVD brand 2entertain, has come under huge fire from fans in recent years for "cultural vandalism" in removing such segments from programmes before release. Shows to have been 'censored' in such a crass manner range from Some Mothers Do 'Ave 'Em to Only Fools And Horses, and the Till Death Us Do Part sequel In Sickness & In Health.

However, unlike many of the series to have faced punishing DVD cuts, It Ain't Half Hot Mum was criticised in some quarters at the time of its original broadcast. In particular, the casting of a white actor, Michael Bates, as lead character Rangi Ram, was frowned upon. A fluent Hindi speaker, Bates was himself born in India, but required fake sun-tan makeup to achieve the required native look for the series. The reason for his casting was that, at the time of production, no Indian actors with sufficient experience to carry the prominent role were working in Britain.

Last year, Jimmy Perry described the character of Ram as the real hero of the show.

It Ain't Half Hot Mum was voted the 46th best British sitcom of all time in a nationwide 2004 poll. It is unlikely - but unconfirmed as to whether - the ban applies to repeats channels such as GOLD, which are jointly owned by the BBC. The complete series is available to buy on DVD.

The following video shows the first episode of the series, entitled "Meet The Gang".


Our Guide to 'It Ain't Half Hot Mum'
Latest News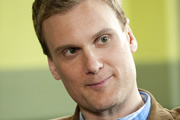 Spy and Green Wing star Darren Boyd will play a midwife in The Delivery Man, a new sitcom pilot for ITV.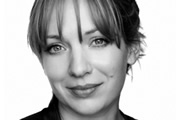 Katherine Parkinson, Stephen Tompkinson and Ralf Little are to star as mismatched housemates in a brand new sitcom pilot for ITV.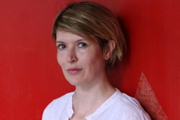 Julia Davis has written and is starring in a new pilot about a breakfast TV host for Channel 4, called Morning Has Broken.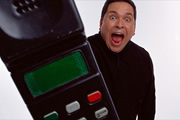 Dom Joly is reportedly having a second go at re-making his hidden camera show Trigger Happy TV for American audiences.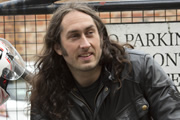 Ross Noble Freewheeling, the improvised comedy series which sees stand-up comedian Ross Noble travelling the UK, is to return to channel Dave.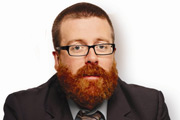 Frankie Boyle is amongst the stars talking part in a read-through for Wild Life, a new sitcom pilot about a TV documentary crew that is aiming to film wolves in Sweden.