Cast announced for new PG Wodehouse comedy Blandings
Saturday 14th April 2012 @ 8:10pm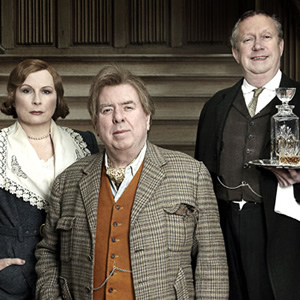 The cast list for Blandings, the new comedy series based on the celebrated stories created by PG Wodehouse, is now public.

The six-part BBC One series was first announced in February, when it was revealed Timothy Spall and Jennifer Saunders would take on the lead roles of the amiable and befuddled Lord Emsworth and his indomitable sister Connie.

With the episodes now being filmed on location in at Crom Castle in Northern Ireland, more details on the cast have emerged...

Fast Show and Harry Potter star Mark Williams has been cast as Beach, the long-suffering loyal butler to Lord Emsworth; whilst the role of Lord Emsworth's financially irresponsible son Freddie has been given to Jack Farthing, a relatively new actor whose only previous TV work is a guest spot in BBC Three sitcom Pramface.

Olivier Award winner David Bamber (Chalk, Psychoville) will also appear in the series, playing Clarence's dance teacher Herr Schnellhund.

Tony Maudsley (Kenneth in Benidorm) has been signed up to play Cyril Wellbeloved - the character who looks after Lord Emsworth's beloved pig, The Empress; whilst Sam Hoare (Doctors, Jane Eyre) plays 'Beefy' Bingham, a man who dreams of marrying Connie's daughter Gertrude.

Little Britain star David Walliams will guest star in two episodes of Blandings as Clarence's new secretary, Rupert Baxter. Singer Paloma Faith has also been given a role in the series - she will play dancer Georgia, who causes a stir when she accompanies Freddie to castle.

PG Wodehouse wrote the first Blandings story in 1915. Fourteen dedicated novels and five collections of short stories later, he died in 1975, leaving Sunset At Blandings unfinished. The TV series, adapted by Guy Andrews, is set in 1929 and follows the family as it struggles to keep itself in order.

Andrews describes the series setting as follows: "Blandings Castle is dysfunction junction, the home of a chaotic family struggling to keep itself in order. Clarence Emsworth, ninth earl and master of Blandings Castle, yearns with all his soul to be left in peace; preferably in the company of his beloved pig, The Empress. But he never is. There is always someone who wants him to 'do something'."

"Presiding over the blitzkrieg on his equilibrium is the baleful figure of his sister Connie, with whom he shares the house; at her shoulder is Clarence's brainless younger son Freddie and a panoply of friends, enemies, servants, spongers, private detectives, bookies and confidence tricksters. Only Beach, his loyal and long-suffering butler, provides consolation. Storm-battered Clarence, somehow never vanquished, occasionally makes everything right through an inspired or accidental intervention. For any writer, it is the rarest privilege imaginable to have Wodehouse legitimately available as source material. Instead of just stealing from him as we usually do."

BBC One controller Danny Cohen says: "PG Wodehouse was a comic master, and we are very excited about bringing his stories to life for a new generation of television viewers. I'm sure that the equally brilliant Timothy Spall and Jennifer Saunders will do justice to Wodehouse's work, and I hope Lord Emsworth can put up with all the noise of the production.'

Blandings is set to be broadcast in the autumn.
Latest News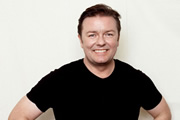 Ricky Gervais will write and direct Special Correspondents, a new movie about a war correspondent 'faking it' from the comfort of New York.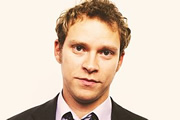 Robert Webb will host the pilot episode for a new quiz show, it has been announced.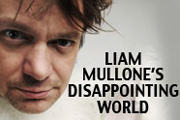 Radio 4 is to pilot a new comedy "tackling the universal theme that sums up all human endeavour... disappointment", hosted by Liam Mullone.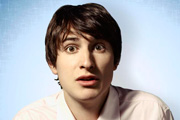 Friday Night Dinner star Tom Rosenthal is to host a comedy pilot focusing on social media and our online behaviour.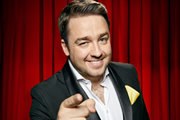 Jason Manford is to star as Leo Bloom in the new UK tour of the hit Broadway musical The Producers.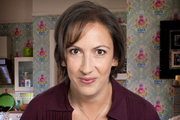 Miranda Hart has confirmed that the upcoming two Christmas specials of her hit sitcom, Miranda, will be the show's finale.