New pilot and Mrs. Brown's Boys cartoon in production
Tuesday 6th March 2012 @ 12:41pm by
Aaron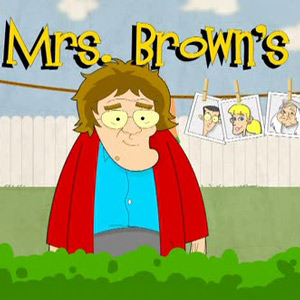 The writer, star and creator of sitcom hit Mrs. Brown's Boys, Brendan O'Carroll, has revealed that he is producing a cartoon adaptation of the series.

Having successfully brought his characters from book to stage to TV screen, O'Carroll is now aiming to recreate the success of the animated Mr. Bean adaptation series, with hopes that the new cartoon - a co-production between his own BocPix and Universal Studios - will bring his comic creations to a global audience.

Speaking to the Irish Independent newspaper, he said: "I always knew that if I could get 'Mrs Brown' on to BBC TV, it would explode. So about four years ago I started a project in Arizona where I put a team of animators together to turn Mrs Brown into a cartoon series.

"When you see the titles of Mrs Brown's Boys, that's from the animated series which we're bringing out. The wonderful thing about doing a cartoon is that they translate it into any language."

O'Carroll told the newspaper that he had got the BBC to use the cartoon characters in the live sitcom's title sequence in order to raise the profile of the eventual project. The animation team is understood to be lead by Stephen Reid, whose credits include film Anastasia and the popular early 1990s TV series Teenage Mutant Hero Turtles.

Pre-production for a third series of Mrs. Brown's Boys is currently underway, with filming due to take place in October at the BBC's Pacific Quay Studios in Glasgow.

O'Carroll also revealed that the BBC have commissioned a new pilot from him, based on his first play, The Course. He will star as a lecturer called Joe Daly, struggling to make something of a group of six no-hopers. If the pilot is successful, a series could be on screens as early as 2013.

Here is the full Mrs. Brown's Boys animated title sequence:


Our Guide to 'Mrs. Brown's Boys'
Latest News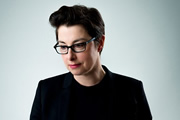 BBC Two has announced Insert Name Here, a new panel show. Sue Perkins will host, with Richard Osman and Josh Widdicombe acting as team captains.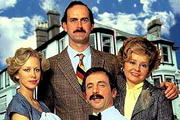 John Cleese is to oversee the first official Fawlty Towers stage adaptation. Fawlty Towers - Live on Stage will launch in Australia in August 2016.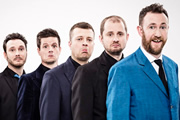 Sky Arts is making 12 scripted comedy shorts for Christmas featuring up-and-coming comedians. Stars include Nish Kumar, Limmy and Twisted Loaf.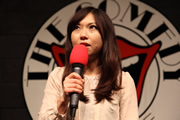 Japanese stand-up Yuriko Kotani has won the 2015 BBC Radio New Comedy Award, after a public vote.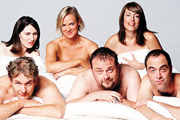 Hit ITV comedy drama Cold Feet is to return for a brand new sixth series, it has been confirmed. James Nesbitt, Robert Bathurst, Hermione Norris, John Thomson, and Fay Ripley will reprise their roles.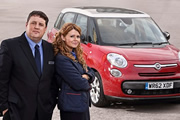 Car Share, Catastrophe, Detectorists, Inside No. 9, The Keith Lemon Sketch Show and People Just Do Nothing are amongst the nominees for the Broadcast Awards 2016.