Frank Carson passes away aged 85
Wednesday 22nd February 2012 @ 9:02pm by
Aaron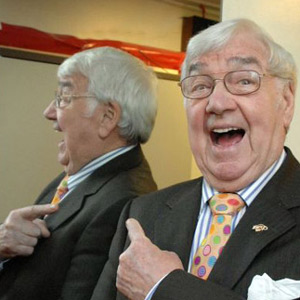 Frank Carson, the Northern Irish comedy legend famed for catchphrases including "It's a cracker", has died aged 85.

Carson had been suffering with poor health for some time, and passed away today at his home in Blackpool. He first rose to fame in the 1960s, when he won talent show Opportunity Knocks, then on ITV, a full three times, and made hugely popular appearances on programmes such as The Comedians and music hall show The Good Old Days.

Carson was successfully operated on in 2011 after suffering from stomach cancer, but admitted to the BBC that he had been unwell for some time: "I have had a bad five years. First it was the pacemaker, then it was a new knee, then I had a hernia and then of course I had this problem."

A statement released by Carson's family read that the "husband, father, Gaga and comedian set off for his final gig today".

"He went peacefully at his home in Blackpool surrounded by his greatest fans - his extended family. We will be taking him home to Belfast to lay him to rest and celebrate his joyful life.

"It's quieter down here now. God help them up there!!"

After working with Carson for a short period, Spike Milligan wrote: "What's the difference between Frank Carson and the M1? You can turn off the M1."

Born on 6th November 1926 to a binman father, he grew up in Belfast's 'Little Italy' district before becoming an electrician, plasterer, and later joining the Parachute Regiment, with whom he served in the Middle East for a number of years during the 1950s.

Despite his later fame, Carson was deeply involved with charitable causes, and served twice as Mayor of Balbriggan in the county of Fingal.

In 1987, Pope John Paul II knighted Carson into the order of St Gregory at a private audience in Rome, in recognition of his charity work in Northern Ireland.

Carson later told the Daily Mail: "He kissed me and said I was a wonderful man. I was in there for 17 minutes - the priests time it. President Reagan only got 11, so that was nice."

As the 1980s pushed gag-heavy comics such as Carson out of mainstream media in favour of 'alternative' comedy, he largely returned to his roots in stand-up comedy clubs, and was still performing hundreds of shows a year until just 2008. He last performed his much-loved stand-up show in December 2011.

He leaves a wife, Ruth, daughter Majella and sons Tony and Aidan, as well as 10 grandchildren.
Latest News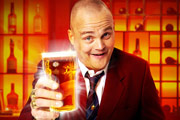 Al Murray wishes to make a film featuring his pub landlord character. Plus, he will return to BBC Radio 5 Live with topical comedy show 7 Day Saturday.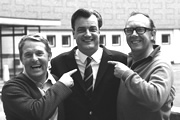 Eddie Braben, one of Britain's top comedy writers, who wrote for many famous comedians, most notably Morecambe & Wise, has died aged 82.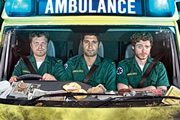 American television channel USA Network has commissioned a full series adaptation of Channel 4's 2011 comedy drama, Sirens.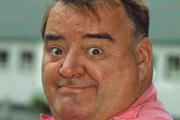 Actor Paul Shane, best remembered for his lead role in sitcom Hi-De-Hi!, has died at the age of 72.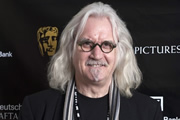 Ben Miller, David Tennant and Billy Connolly are amongst the cast set to star in new film What We Did On Our Holiday, from the writers of Outnumbered.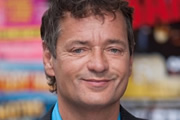 Channel 4 has commissioned No Offence, a Victorian police comedy from Shameless creator Paul Abbott. It will also stage further Stand Up To Cancer events.