Hitchhiker's Guide live show tour dates announced
Wednesday 21st December 2011 @ 7:15pm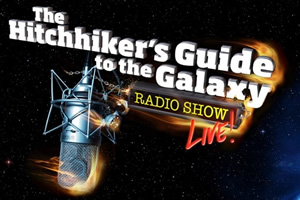 It has been confirmed that the original cast of The Hitchhiker's Guide To The Galaxy are to tour the acclaimed sci-fi comedy next year, with 32 dates now announced.

The news that the show - often shortened to H2G2 - was to be performed on the stage broke earlier in the year when Simon Jones, the original Arthur Dent, said on BBC Radio 3's Breakfast programme: "The Hitchhiker's Guide To The Galaxy is going on the road next year with all the original principle members of the cast."

No further details were announced at the time, but now production company Perfectly Normal Productions has unveiled the cast list and tour schedule.

Simon Jones will once again take on the role of Arthur Dent, with Geoff McGivern as Ford Prefect, Susan Sheridan as Trillian, Mark Wing-Davey as Zaphod Beeblebrox, and Stephen Moore providing the voice of Marvin the Paranoid Android.

The show will be directed by Dirk Maggs, who has previously worked on various Douglas Adams linked radio shows.

The production notes for the stage show say: "The Hitchhiker's Guide To The Galaxy became an instant classic on its launch as a radio series. Now Douglas Adams's immortal creation explodes back into life, re-born in this ground-breaking new stage production - a radio show like you never saw before - in surround sound, packed with laughter, robots, really wild sound effects and drinks with extremely silly names.

"The legendary radio and TV cast are re-united for these live performances, led by Simon Jones as Arthur Dent, bringing to life the characters written for them in highlights from the entire Hitchhiker's Saga. They are joined on stage by a series of VIP Guest Voices Of The Book and supporting actors from Hitchhikers in all its phases."

Producers add that "The Hitchhiker's Guide To The Galaxy Radio Show - Live! is an adventure which will introduce newcomers of all ages to Vogons, Babel Fish, Marvin the Paranoid Android, and allow them to explore the unique and hilarious Whole General Mish Mash According To Douglas Adams."
2012 Tour Schedule
Glasgow: 8th-9th June
Newcastle: 10th June
Birmingham: 12th June
Basingstoke: 14th June
Northampton Derngate: 15th-16th June
Blackpool: 17th June
Liverpool: 18th-19th June
Leicester: 20th June
Plymouth: 24th June
Woking: 26th-27th June
Churchill Theatre Bromley: 28th-30th June
Manchester: 2nd-4th July
York: 5th July
Llandudno: 6th July
Aylesbury: 9th-10th July
Brighton: 12th-14th July
Southampton: 15th July
Cambridge: 16th-17th July
Southend: 18th July
Edinburgh: 21st July

For more details and to book tickets visit www.hitchhikerslive.com
Our Guide to 'The Hitchhiker's Guide To The Galaxy'
Latest News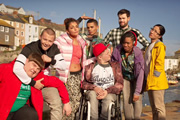 Jack Whitehall has confirmed that his hit BBC Three sitcom Bad Education is to become a movie. Filming is now underway in Cornwall.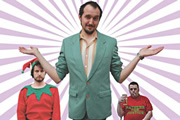 Funz And Gamez, the award-winning live comedy show hosted by Phil Ellis, is to be piloted as a TV show by the BBC.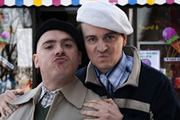 BBC Scotland has unveiled its comedy plans for 2015. They include a full series for Two Doors Down, and the return of Burnistoun and Scot Squad.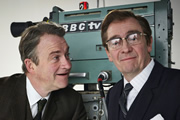 Harry Enfield and Paul Whitehouse lead the comedy-based nominations in the Royal Television Society Awards.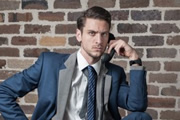 Production is under way on Top Coppers, a new BBC Three comedy series starring John Kearns and Steen Raskopoulos as two weird detectives.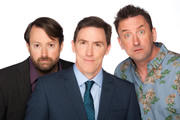 Following strong ratings, the BBC has ordered 10 more episodes of its panel show Would I Lie To You?. Sir Roger Moore will be amongst the guests.